Speech
Baroness Williams' Speech: LGBT Action Plan Launch Event
Minister for Equalities Baroness Williams' speech at the launch event of the LGBT Survey Research Report and the LGBT Action Plan.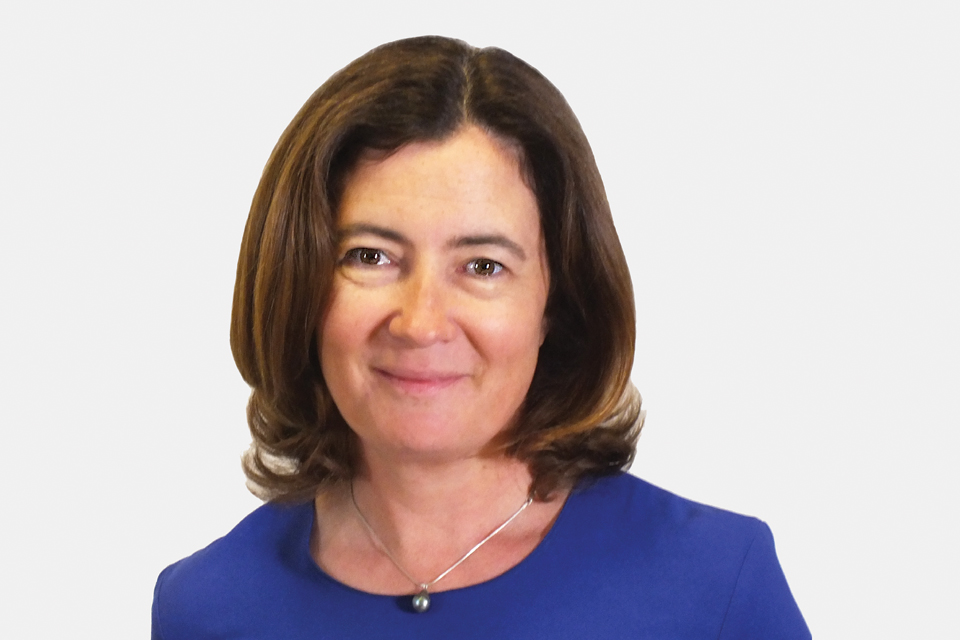 Introduction
I am delighted to be here today, and sharing with you another milestone in promoting equality for LGBT people in the UK.
I would first like to start by reflecting on what this government has done in recent years to promote the rights of LGBT people in the UK, before talking through the national LGBT survey results and the LGBT action plan.
What we have done
This government is committed to making the UK a country that works for everyone. We have made great strides in recent years to support LGBT people, who make a vital contribution to our culture and to our economy.
We are proud to have introduced marriage for same-sex couples in 2013 and 'Turing Law' last year, finally pardoning men convicted of historic consensual sexual offences. We have also established a £3 million programme which is running from 2016 to 2019 to prevent and tackle homophobic, biphobic and transphobic bullying in schools. Finally, we committed to consult on the Gender Recognition Act, making the process less intrusive and bureaucratic for trans people. But we know that there is more to do.
This is why we have launched the national LGBT survey last year, to gather more information and evidence about the experiences of LGBT people in the UK, so this government can focus on the specific areas that will improve the lives of LGBT people.
Participation to the LGBT survey
The survey response was unprecedented – over 108,000 people participated, making it the largest national survey of LGBT people in the world to date.
This is a great achievement and I would like to thank all of you and the LGBT sector today, for spreading the word and making the participation to the survey successful. As a result, we have a good assessment of the challenges still facing LGBT in the UK, and a clear mandate to act on.
LGBT survey results
The survey focused on the experiences of LGBT people in the areas of safety, health, education and the workplace.
There were some positive findings from the survey – respondents were generally positive about the UK's record on LGBT rights and most respondents felt comfortable being LGBT in the UK. However, there were some results that really concerned us.
Being LGBT in the UK
For example, the findings show that some people found that being LGBT in the UK was not easy. In particular,
LGBT people are less satisfied with their life than the general UK population
more than two in three LGBT people say they avoid holding hands with a same-sex partner in public spaces for fear of a negative reaction from others
70 percent of respondents with a minority sexual orientation said they avoided being open about their sexual orientation for fear of a negative reaction from others
67 percent of trans respondents said they avoided being open about their gender identity for fear of a negative reaction from others
Safety
Even more concerning are the results regarding safety, with
2 in 5 respondents had experienced an incident in the year preceding the survey, committed by someone they did not live with, because they were LGBT
However, more than nine in ten said they did not report it, often saying that 'it happens all the time'
2 percent of respondents had undergone conversion or reparative therapy in an attempt to 'cure' them of being LGBT, and a further 5% had been offered it
Health
In the area of health, findings are also striking:
only 28% of LGBT people who have accessed or tried to access mental health services said it was easy to access these services
2 in 5 trans respondents had a negative experience due to their gender identity, when accessing health services in the 12 months preceding the survey
80 percent of trans respondents who had tried to access specialised gender identity services said it had not been easy to access them. 68% of these said it was because the waiting lists were too long
Education
We also have to do more in education, as:
only 3% of respondents said they had discussed sexual orientation and gender identity at school, be that during lessons, in assemblies or elsewhere
where discussed, only 9% said that the discussions had prepared them well for later life as an LGBT person
over 12,000 respondents to the survey who were in education in 2016-2017 experienced at least one negative incident during that time due to being or thought to be LGBT.
9 percent of negative incidents experienced at school, such as disclosure of being LGBT without permission, were perpetrated by teachers
Workplace
Finally, in relation to the workplace,
23 percent of survey respondents who had a paid job in the 12 months preceding the survey had experienced a negative or mixed reaction from others in the workplace due to being or thought to be LGBT
This is unacceptable. Clearly, we have more to do.
LGBT Action Plan
This is why we are publishing a comprehensive LGBT Action Plan that sets out what steps the government will take in response to the survey findings.
The Action Plan looks across the board at government services and include over 70 commitments to improve the lives of LGBT people and their access to services. Some of the key actions that we will be taking include:
taking further action on LGBT hate crime – improving the recording and reporting of, and police response to, hate crime
appointing a national LGBT health adviser to provide leadership on reducing the health inequalities that LGBT people face
re-tendering NHS England's adult gender identity services under an improved specification
bringing forward proposals to end the practice of conversion therapy in the UK
extending the anti-homophobic, biphobic and transphobic bullying programme in schools
We will allocate £4.5 million worth of funding to deliver this Action Plan commitments by then end of this Parliament.
To help us guide and deliver this plan, we will also establish a new LGBT Advisory Panel and provide annual progress updates to the Women and Equalities Select Committee, so we can keep track on progress made.
Conclusion
We are very committed to addressing the barriers to equality that LGBT people still face in daily life and ensuring that Britain is a country that works for everyone, whatever your sexual orientation or gender identity.
Today is a great opportunity for us all to reflect on the challenges LGBT people are still facing and establish how we can and must continue to work together to overcome them. I am sure there will be some great discussions this morning.
I am counting on your engagement to help drive change in the UK and improve the lives of LGBT people, so the UK is a country where everyone can achieve their full potential, regardless of who they are. Thank you.
Published 5 July 2018