Speech
Baroness Neville-Rolfe speech at the 2016 UK-China IP Symposium
Baroness Neville-Rolfe highlights UK-China intellectual property cooperation on global and bilateral priorities.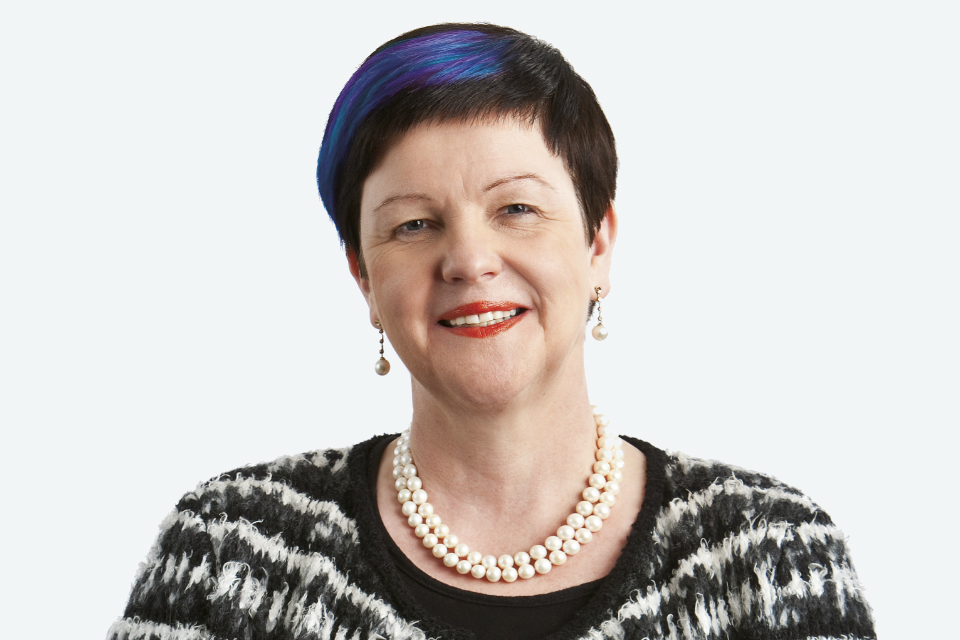 Good morning ladies and gentlemen. Thank you Commissioner Shen for your kind introduction. I'm really delighted to back in Beijing for this UK-China IP Symposium.
As you said I was last here in 2014. And I have since been re-appointed Minister for Intellectual Property by our new Prime Minister. I was also recently appointed energy minister, and I am enjoying those extra responsibilities, which will also allow further UK-China collaborations.
This is the 2nd IP Symposium I have had the privilege to attend in China. And I am pleased that a delegation of British government and private sector experts have travelled with me to participate today.
I am especially happy to be here with His Honour Judge Richard Hacon. Judge Hacon is one of our leading IP judges and you will be hearing from him a little later.
Announcements: Patents
Today's Symposium is important as it celebrates the 20th anniversary of UK IPO-SIPO cooperation on patents and designs.
Since that auspicious start 20 years ago, the IPO-SIPO relationship has gone from strength-to-strength, as Commissioner Shen has outlined. IP cooperation is a central part of the UK-China bilateral relationship.
This underpins our mutual passion for innovation. As Commissioner Shen has said, this Symposium is a follow up to a very successful State Visit by President Xi Jinping to the UK. I was fortunate to have been involved in that visit.
We are shaping the global IP system through our policy leadership on things like Patent Office work-sharing, and, in the case of China, the volume of applications originating for our companies.
So I am pleased to announce today that:
The UK-China Patent Prosecution Highway has been extended indefinitely;

The UK will become an official user of SIPO's Cloud Patent Examination System, or CPES, by the end of 2016; and
The UK IPO and SIPO will hold joint workshops on global patent topics such as grace periods and IP valuation during our heads-of-office meeting in China later this year.
This demonstrates the strength of our relationship with SIPO. Long may it continue. I look forward to working on these issues and those that Commissioner Shen outlined.
EU referendum
I would like to discuss my visit to China this week, and touch on some of the key topics of today's Symposium.
But first I would like to briefly cover the recent referendum on the UK's membership of the European Union. You will have seen that the British people voted to leave the EU, and that our new Prime Minister is committed to implementing that decision.
The process of negotiation and leaving the EU will of course take time. There will be no immediate changes and I will continue to represent the UK and engage constructively at the EU Competitiveness Council.
Today, the UK remains a member of the EU and applications for IP rights giving protection in the UK will continue as usual.
The UK's excellent patent and trade mark attorneys continue to represent clients at the UK Intellectual Property Office, the European Patent Office and the European Union Intellectual Property Office. Indeed, British IP attorneys provide excellent value, fighting hard for clients' interests after years of schooling in the UK legal tradition.
More generally, the UK is – and will remain – open for business. Although there are some questions around the future IP arrangements, several points are clear:
First, companies operating in the UK can continue to expect outstanding, professional rights granting services from the UK IPO

Secondly, the UK will continue to be a world leader in dispute resolution and in enforcement; and

Thirdly, we will continue to lead international IP discussions, including with our counterparts here in China.
Visit deliverables
IP cooperation here in China will continue to be important in the coming years.
In her first statement, our new Prime Minister said:
The UK is a great trading nation, with our science, our arts, our engineering and our creativity respected the world over…across the world people have been watching the choice that Britain has made. [We] would reassure those markets and investors that Britain's economy is fundamentally strong
This week in China has been busy but rewarding.
Trade marks
Yesterday we held a UK-China workshop on brands, examining the role of trade marks and design in driving economic growth.
There are some famous British brands here in China with me this week. One of these is Whittards of Chelsea. Whittards is an example of how a historical, family brand - developed over centuries - can be a part of our modern, dynamic trade relationship.
We recognise that trade mark systems in the UK and China can be different. And this week we published a new business factsheet on "Bad-faith trade marks in China", part of a series of materials to help British companies navigate the environment in China and make use of relevant Chinese law.
It is important we work together to ensure investment in brands, and that this investment is protected. This theme will be continued later in this Symposium.
Copyright/creative
On copyright, today I am delighted to launch a new UK-China Film & TV Toolkit. The Toolkit was developed with the British Film Institute and the Producers Alliance for Cinema and Television. It helps British and Chinese companies confidently share IP as part of the creative process.
I saw an excellent example of a UK-China cultural exchange yesterday evening when Penguin and Chongqing University Press launched a new special edition of Shakespeare's Midsummer Night's Dream and the Peony Pavilion by Tang Xianzu. And this is the beautiful scarf that accompanies the new publication.
And continuing the theme of the UK and China working together on IP, I announced yesterday that the UK will be the Country of Honour at a major Copyright Expo in Guangzhou this December. Our work together on copyright is enabling more creative collaborations between our countries.
Enforcement
On enforcement, earlier this week in Shenzhen I witnessed the signing of an agreement between Tencent and UK businesses. The agreement aims to enhance IP protection on the WeChat social network, which you will know is extremely popular, with 800 million active users.
As two highly connected societies, solving IP protection online is a common problem for the UK and China. Our consumers rely on us getting this right.
Chinese companies
All these initiatives show that we are providing support to British business in China, helping IP-intensive trade and investment.
But some of the most memorable parts of my visit have been the meetings I have held with innovative Chinese companies. My delegation and I have visited Tencent as I have mentioned, and also Huawei, Xidian Jietong and Lenovo.
These companies are amongst the largest IP filers in the world, and in Xi'an on Wednesday we launched a new Chinese-language guide to help businesses in China expand overseas.
The guideline updates our advice on obtaining IP protection in the UK and Europe, and also adds new elements including:
IP risk analysis and mitigation;

Portfolio management; and

Best practice in technology commercialisation - or "use of IP" - adapted from the UK for China.
The inclusion of such advanced topics in the guideline I think nicely demonstrates the global nature of Chinese business, supported by policy frameworks such as One Belt One Road.
Moreover, my visit to SOCASAO, Beijing's creative industries technology showcase with its huge moving screens and virtual reality, showed how Chinese companies are merging creative industries and high-tech sectors. This complements UK excellence in film and TV production. Think James Bond!
Closing
Commissioner Shen. Ladies and gentlemen.
It is clear to me that our economies - and our IP systems - are increasingly linked. Chinese companies applied for 5,700 patents at the EPO in 2015, and a total of almost 6,000 trade marks though either the UK national or EUIPO routes.
The UK and China are working together on global IP issues. As trading nations with a global vision, we have a common interest in building efficient global and national IP systems, supporting knowledge, creativity and innovation.
I hope you keep this in mind throughout this Symposium. I look forward to seeing the results of your discussions.
Xie xie!
Published 26 August 2016