Speech
ATOL certificate event
Speech about the reformation of Air Travel Organisers' Licensing (ATOL).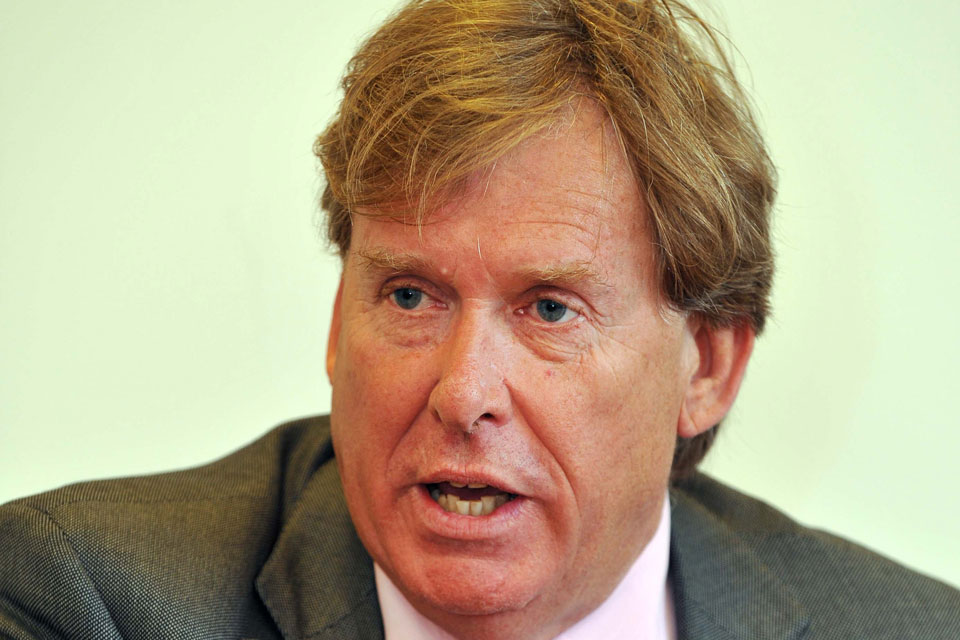 Introductory remarks
I'd like to kick things off with a very warm welcome to one and all.
A big thank-you too, for making the time and taking the trouble to come along today (26 September 2012).
Open mind
The American politician Adlai Stevenson once said: "a politician is a person who approaches every subject with an open mouth."
Well I'm pleased to report that, when it came to reforming ATOL, this government has turned that stereotype completely on its head.
And that's because we approached the issue with an open mind.
We studied the problem.
We examined the evidence.
And we not only talked to travel-trade stakeholders, industry experts and consumer groups, we listened to them.
I believe the end result is an ATOL scheme that better protects consumers in the 21st century holiday market.
Time to change
ATOL has done a fantastic job of looking after the interests of consumers down the years.
But it was born in the 1970s. And, as everyone here knows, the way we book holidays and flights has undergone a radical transformation since then, especially with the rise of the internet.
Arguably, the paradox of the internet age is that booking a holiday has become a lot more convenient and a bit more confusing at the same time.
Clicking a mouse when you make that purchase is easy, but it's also sown seeds of doubt about what's covered and what's not, about who's protected and who isn't.
So it was time to change, time to update and modernise.
Proof of protection and peace of mind
And we've certainly done that by taking two important steps.
First of all we've ended the confusion about whether so called "Flight Plus" holidays are included in the ATOL scheme. They are.
But, secondly, as of the 1st of October, when you buy a "Flight-Plus" holiday, a package holiday or even a "Flight Only" trip that's covered by ATOL, you will get one of these - a standardised ATOL Certificate confirming that you are fully protected.
So, whether you're on a website, in a travel agents or making a booking over the phone there'll be no more uncertainty and no more wondering.
Instead you'll have proof of protection and peace of mind
Concluding remarks
People will now be able to say with absolutely certainty - "I'm covered, I'm safe."
But these reforms don't just mean better protection.
They actually mean better protection for more travellers - millions more in fact.
Add all that up and I think what you've got is a job well done and a change worth celebrating.
So before I conclude my remarks I'd like to pay tribute to everyone in the travel industry whose advice, input and sheer hard work helped make this all possible.
We really couldn't have done it without them.
Okay, nobody ever came to an event like this and said: "that was a great day, but if only the Minister had spoken for longer."
So, with that in mind, I'd like to thank you for listening and hand you over to Dame Deidre Hutton, Chair of the CAA.
This speech represented existing departmental policy but the words may not have been the same as those used by the minister.
Published 26 September 2012