Alistair Burt speaks to Sky News about Gaza flotilla
Foreign Office Minister speaks to Sky's Live at Five about the UK's response to the Israeli attack on the Gaza flotilla.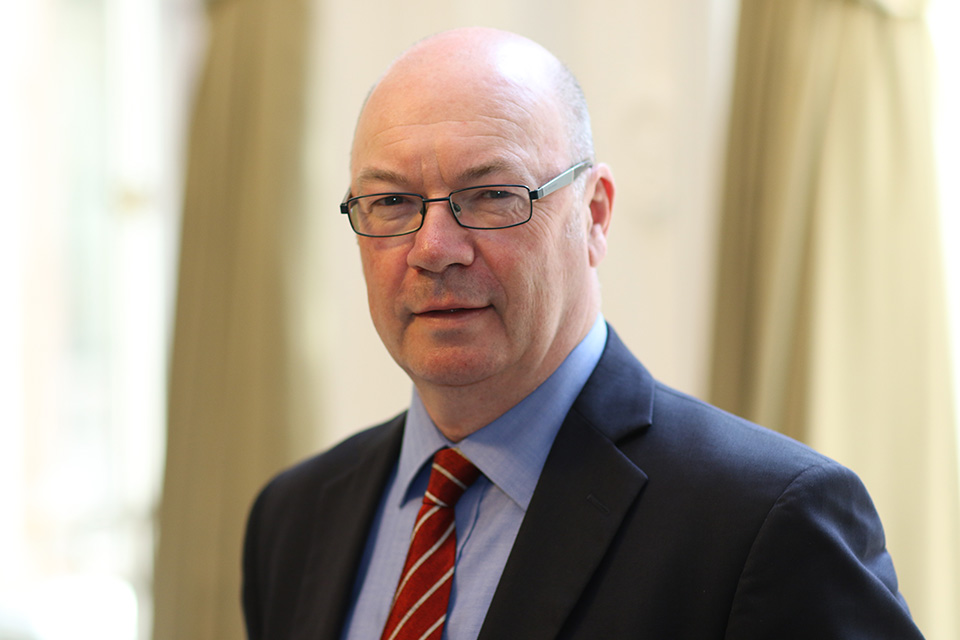 Jayne Secker, presenter: More now on our top story, earlier today the Foreign Secretary said that he deplored the loss of life during the attack by Israeli commandos on a foreign aid convoy. Well I'm joined by the Foreign Office Minister Alistair Burt and Mr Burt we have heard strong words from the Foreign Minister, but, from the Foreign Secretary, but will the British Government be taking any action?
Alistair Burt: Well the first thing we want to do is of course we do deplore the, the loss of life. It's been very tragic. We're trying to ascertain that all British citizens who might have been involved are safe and we are pressing for full consular access in Israel.
But the most important thing is to find out exactly what has happened here, but this is a serious incident, of that there's absolutely no doubt, and it confirms us in our view that the situation in Gaza long term is just untenable. It's not safe for the citizens who live in Gaza, it's not safe for Israeli citizens on the border. There must be, there must be a solution to this and we've all got to work very hard for that.
JS: What are the latest facts that you know about the number of people dead? We've had various reports from nine to nineteen and whether or not any British citizens are amongst them?
AB: Well so far we've nothing to suggest that any British citizen has been seriously wounded or, or even killed. But the ships are only just docking at Ashdod. Not all the ships have docked so we don't know all the facts and figures of British citizens. Some of them are not identifying themselves, some have not been identified yet by the Israeli authorities.
So we're trying to do that as a matter of urgency, but so far we've no indications that any British citizens have been caught up in that. As for the numbers involved, well we are still in the same hands as everybody else, needing to establish the facts as quickly as possible because we don't have them all yet.
JS: How is this going to affect UK Israeli relations?
AB: Well this is an, an immensely complex situation as we know. There are Proximity Talks that have just started between Israel and the Palestinians again, encouraged by the United States. There are so many different sides to this whole problem, but long term we can't go on as we are. Gaza remains the most unhappy place. We want to see more humanitarian aid get through. There are crossing points for it. We would urge that anyone who wants to get aid to Gaza does that.
But long term the politics have got to change. It's unstable for those citizens who live in Gaza, it's unstable for Israeli citizens on the edge of Gaza. Long term this, this can not go on. As far as our relationship with Israel is concerned it's, it's a strong one, but we know that this is a very serious incident and that's why we need to find out exactly what has happened before jumping to any conclusions.
JS: Menzies Campbell's calling for an independent international inquiry. Is that something that you would support?
AB: We certainly support an investigation in to this as quickly as possible and there must be an impartial element to it. It will be first of all in the hands of the Israeli authorities, but it's very important that the facts are established and as quickly as possible.
JS: As we talk to you we're just seeing some latest footage that we are getting from the boat, we just lost that a, a moment ago. We've, we've seen this, this evening that the Israeli Ambassador to Ireland has been called in by the Foreign Minister there. No plans for the Israeli Ambassador in London to be called in?
AB: I spoke to the Israeli Ambassador during the course of the afternoon and made it very clear how seriously we, we view this incident and again pressed him for a, a thorough investigation and for full consular access to our citizens. We, we do make it clear to Israel just how seriously we, we, we regard this.
JS: And of course in the next hour we're expecting to see the UN Security Council meeting in New York. Do you have any confidence that whatever comes out of that meeting it will make any difference at all to Israel?
AB: I think Israel is, is well aware of how serious both this incident is and also how serious the situation is which affects it, but as I said earlier, this is not a situation which is capable of a simple solution. There's many different complex sides to it. It involves those who have long term interests against Israel and really an incident like this should heighten the international community's desire to see and answer.
It's always very easy on one particular incident to start swapping who did this, who did that. In the long term interest of everyone who lives in that area we should be supporting the Proximity Talks, supporting more immediate aid to Gaza in the first place, but also supporting all those efforts to find a peaceful solution to the situation in Gaza and Israel because that is the only long term stable situation for Israel and for the Middle East.
JS: Foreign Office Minister Alistair Burt thanks for joining us.
Published 31 May 2010