Alistair Burt MP speech to the Libyan British Business Council AGM
Foreign Office Minister addresses business leaders and says recent changes "have created new opportunities for bilateral trade."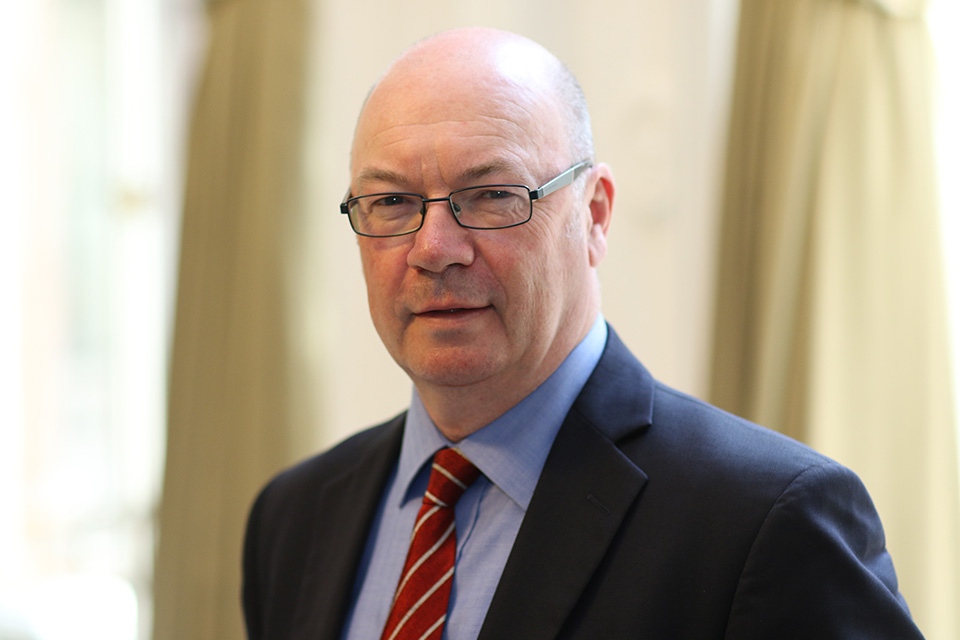 First, let me thank the Libyan British Business Council for the opportunity to address you today. I had the pleasure of meeting Lord Trefgarne and Robin Lamb in September and would like to acknowledge the excellent work that the Libyan British Business Council undertakes on behalf of its members. I hope that today heralds the beginning of closer cooperation between the new Government and the LBBC.
I would like to spend a few moments on the UK's relationship with Libya.
The UK and Libya share a long history. However, it has not always been a happy one. Libya's dark past, including its support for international terrorism in the 1970s and 1980s, caused real grief and suffering to many and cannot be forgotten. Outstanding legacy issues, such as the WPC Fletcher investigation, have the full attention of the current Government.
However, with its renunciation of terrorism and decision to give up weapons of mass destruction in 2003, Libya also turned a corner, which has paved the way for us to begin working together again and to build a new cooperative relationship.
This Government remains committed to developing our relationship with Libya further. The Foreign Secretary and I recently met the Libyan Foreign Minister in New York and we readily agreed that we have a range of shared interests such as co-operation on security, migration flows and trade. The Libyans also want to strengthen ties with us in many others areas including healthcare, education, policing, environmental protection, culture, and defence.
The normalisation of relations and the removal of international sanctions have of course, opened up the Libyan economy, stimulated investment and created new opportunities for bilateral trade. This has helped to create jobs for British citizens both in the UK and in Libya. The Government welcomes this. However, I should also be clear that commercial considerations have not, and will not, play any part in constraining our approach to pursuing our wider political dialogue, including on legacy issues or raising human rights concerns.
Let me now turn to this Government's plans for supporting British business abroad. As I am sure you know, both the Prime Minister and the Foreign Secretary have said that they want the Foreign and Commonwealth Office to play a much greater role in supporting British business overseas. In July, the Foreign Secretary said that:
"We must put economic and commercial relations at the heart of our overall diplomatic effort. We will inject new commercialism into the definition of our country's international objectives, ensuring that we develop the strong political relationships which will help British business to thrive overseas."
In August, the Government announced the introduction of a new "joint commercial taskforce" in Whitehall which has been be tasked with delivering on the "ambitious agenda for growth and prosperity" that has been laid down by the coalition Government. The aim of the Task Force is to ensure that the FCO and UKTI, together with the rest of government, raise our game to deliver an ambitious agenda for growth and prosperity. It is a tremendous opportunity to put commercial work at the heart of our foreign policy and to ensure the whole of the FCO is working with UKTI to meet our commercial objectives. And above all, to provide a world class service.
You don't need me to tell you that there are big commercial opportunities in Libya for British business. In 2009, trade between UK and Libya was worth a total of £1.5 billion. UK visible exports to Libya in the first half of this year were up 15% year on year. Considering the very low base from which we started earlier this decade, that is a remarkable achievement.
And the Libyan economy is still developing presenting more new opportunities for UK businesses. Libya is also looking for ways to diversify by trying to encourage foreign investment in other sectors. For example, there is a huge appetite for training, including English language training. However, I know this requires improvements in the regulatory environment to give more transparency and predictability to foreign investors.
Another issue I know concerns many of you is visas. Lord Trefgarne expressed this concern to me during our meeting in September. The Foreign Office and the UK Border Agency continue to work closely with the Libyan Government to find ways of improving the service provided to our customers. This is a long-term task, but we have made considerable progress over the past year and we are monitoring the experiences of applicants to understand where there is still room for improvement. So please keep the Embassy in Tripoli informed of your experiences of both the UK and Libyan visa service.
If I may conclude. The FCO takes its renewed commitment to promoting British Business Abroad seriously and is committed to supporting LBBC in its efforts to do business with Libya. We, through UKTI, are supporting a regular flow of Trade Missions to Libya. In September, Invest Northern Ireland visited Libya for the first time. This month a British Sports Infrastructure Mission will go to discuss how we can help Libya to prepare to host the 2013 African Cup of Nations. I hope that you will all be able to benefit from the opportunities our bilateral cooperation with Libya has to offer.
Thank you for your attention.
Published 12 October 2010