Alan Duncan: Business that helps beat poverty
Speech by the Minister of State on the private sector's role in development and the importance of fair trade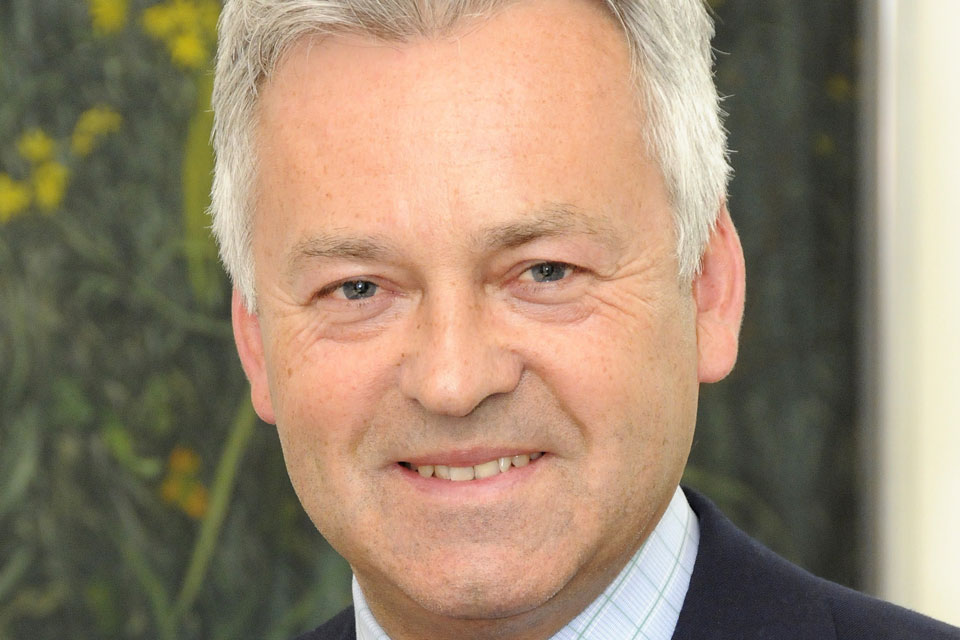 Speech by the Minister of State on role of the private sector in development at Fairtrade Foundation's Commerical Conference, London
Business has a vital role to play in economic development, reducing poverty and helping to build countries that will be ever more valuable trading partners for the UK. What is good for business should be good for society.
Last year, DFID set up a Private Sector Department to spearhead a new level of engagement with the private sector. I want to spend the next few minutes telling you about why the private sector is important and how we are harnessing the power of private enterprise to generate opportunity and prosperity for poor people in developing countries.
The private sector's role in poverty reduction
We know that economic growth is the primary driver of poverty reduction and that the private sector is the engine of that growth; creating new jobs, opportunities, markets and prosperity. For example, 90% of jobs in the countries in which we work are generated by the private sector.
Private enterprise is not just a generator of wealth. The majority of goods that poor people buy and many basic services that they need are also provided by the private sector. Poor people buy some of their healthcare provision from private and other non-state providers - over 50% of parents in sub-Saharan Africa, and over 80% in South Asia - or choose to pay for their children's education - more than half of the children in school in Lagos, Nigeria attend low-fee private schools. New thinking within the private sector offers insights in to how to ensure better access to these vital goods and services.
How we are working with the private sector
I am now going to briefly outline how DFID is working to maximise the development impact of business to increase investment opportunities; support new approaches; and help business to act responsibly.
Firstly, we are helping to accelerate growth by increasing investment in poor countries.
We have revitalised CDC - the UK's Development Finance Institution - which has almost £2bn invested.  CDC now has a clear focus on poor countries.
Our £75m contribution to the International Finance Corporation for a new finance facility for small and medium enterprise will share risks with banks to increase lending to small and medium enterprises. The facility is expected to increase investment capital available to some 200,000 SMEs over the coming years.
Secondly, we are developing new approaches to business that generate profits and have strong developmental impact.
For example, we have helped transform a rural sales programme that generates income for rural women in Bangladesh from charity into a private company - JITA - through technical assistance from DFID's Business Innovation Facility. JITA's door to door saleswomen sell affordable basic goods, such as soap, toothpaste, washing powder or vegetable seeds. So far, JITA has provided income earning opportunities for over 2,800 women and expects to reach 12,000 by the end of 2014.
DFID also supports UK and European retailers to test innovative approaches that develop or expand routes to market for African food producers, through the Food Retail Industry Challenge Fund.  One project, led by Taylors of Harrogate - who are here today - works with Rwandan factories and smallholder tea growers to help improve production and processing techniques. This has resulted in a secure, direct source of premium tea for Taylors and contributed to higher returns being shared equitably amongst factory owners and over 10,000 tea growing smallholders.
Thirdly, we promote business that is responsible.
DFID is committed to raising standards; encouraging the private sector to invest and operate in developing countries in a way that is socially responsible, environmentally sound and legally compliant.
Of course, DFID provides support to the global Fairtrade system through our £12m Programme Partnership Arrangement with Fairtrade International. Our support, along with that of other donors, is helping to strengthen, broaden and deepen the impact of Fairtrade.
Our work on codes and standards is complemented by specific interventions aimed at improving the working conditions for people in developing countries, often working in international supply chains. For example, we provide support to the Ethical Trading Initiative, which drives better working conditions for 8.6 million workers in 40,000 supplier companies. We help retailers and civil society organisations change working practices in factories that make ready-made garments for the UK market, through our Responsible and Accountable Garment Sector programme. Projects have shown that private enterprise can be both good for business and good for society. Workers pay and working hours have improved, simultaneously with improving business results.
Why Fairtrade is important
Since the launch of the first Fairtrade label in 1988, to becoming the most widely recognised ethical label globally, Fairtrade's unique proposition has always been to help farmers and workers get fair prices and improve the quality of their lives. Today, Fairtrade supports over 1.2 million farmers and workers in over 66 countries, which is a magnificent achievement.
We see Fairtrade as a good example of how consumers, producers, businesses, non-governmental organisations and governments can work together to help improve the lives of poor people.
Yes, there are critics of Fairtrade, and we know that we need to build the evidence base so that we can see more clearly the impact certification is having on the lives of poor people. Fairtrade is already involved in work that is helping them to better monitor and evaluate their impact.
There are challenges ahead, but we have many examples of how Fairtrade helps retailers and brand owners engage more directly in their supply chains, enabling them to demonstrate the social and environmental impacts of their buying decisions.
As you know, there have been a number of large scale commitments made by big companies to Fairtrade. In 2008, Tate & Lyle announced their commitment to convert 100% of their retail branded sugar to Fairtrade. Kraft's Cadbury Dairy Milk and Nestle's Kit Kat committed to go Fairtrade in 2009, and this year, Mars Maltesers gained the Fairtrade mark.
These commitments bring about real change in people's lives, and are testament to the growing efforts being made by business to integrate fair and sustainable sourcing into their core business practice. Of course, we must not forget the number of small and medium enterprises and dedicated fair trade companies who have promoted ethical business for many years, and continue to do so today.
The UK currently leads the world in driving Fairtrade. We account for over a quarter of global Fairtrade sales. Half of UK consumers say they regularly purchase Fairtrade products. I wish you all well for a productive and engaging conference and challenge you all to reach new heights in harnessing the power of responsible enterprise for development.
Published 18 October 2012