Motorsport Industry Association
Speech by Peter Luff, Minister for Defence Equipment, Support and Technology.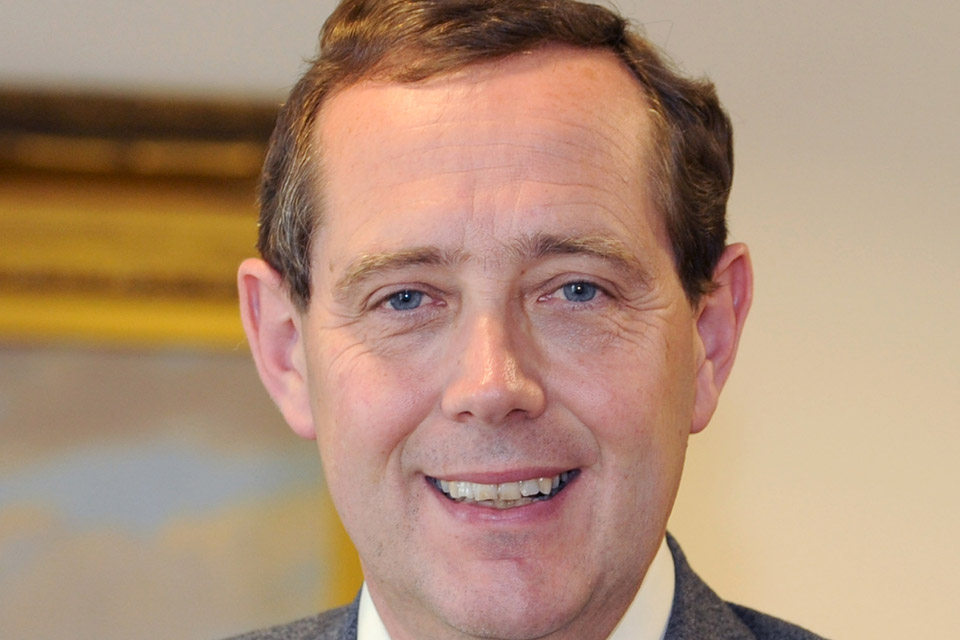 Thank you Alistair [Fergusson, Managing Director of Alcon Components] for that introduction. It is a pleasure to see you all here this evening and I am grateful to Chris [Aylett, Chief Executive Officer of the Motorsport Industry Association] for inviting me to say a few words.
Motorsport is one of the few, perhaps the only, high tech industry where the UK is comprehensively world beating.
Technological advantage born in the UK continues to deliver race wins and championships around the world, season after season, under the flag of almost every nationality.
It supports tens of thousands of high value jobs here in the UK and puts billions of pounds into the economy.
You will forgive me for reminding you that, as a former chairman of the Business, Innovation and Skills Committee, I published a report that recognised your industry as one of national importance and a crown jewel of UK manufacturing.
Indeed, I think that was one of my own recommendations!
I absolutely stand by that conclusion. And from my office in the Ministry of Defence, I can see that you are in fact even more important than that report said.
For the armed forces, technological advantage is, quite literally, a matter of life or death.
It used to be the case, that where the military led the civilian world followed. But more than ever this is a trend that is reversing.
And yours is a sector more responsible for this than most.
I am pleased to say that defence is harnessing the technological strides being made in your industry like never before.
One person more than any other is to thank for the blossoming of this relationship and not just for being our host tonight.
Paul Drayson [Rt Hon Lord Drayson of Kensington], when he was sat in my place at the MOD, led the establishment of the first formal dialogue between your industry and the armed forces.
His other great gift to defence was the Centre for Defence Enterprise, but that's a subject of another occasion.
He, of course, has quite a motor-racing pedigree himself, I've been following his tweets from Goodwood over the weekend, so it is no surprise that he had the foresight to recognise the benefits that your industry could bring.
And, while success has many fathers, he should be justly proud of our biggest collaborative achievement so far, the delivery of the first Foxhound patrol vehicles to Afghanistan only last month.
Foxhound is a UK design and 90% of the companies involved in its production are UK based.
This is only possible because British companies like you enable us to exploit state of the art technologies in areas such as machining and composites.
Foxhound is an amazingly agile piece of kit, with an engine which can be removed and replaced in just 30 minutes.
It has been designed to withstand a direct strike from an improvised explosive device (IED) and, not only keep those inside safe, but be able to drive away on just three wheels.
It was Ricardo who was responsible for the original concept and has been instrumental in its design and manufacture.
Indeed, it was an ex-Formula 1 design engineer who was responsible for the vehicle pod, using materials more commonly found on the Grand Prix circuit.
Elsewhere, Lifeline Fire & Safety Systems provide the innovative fire suppression systems to the engine and internal compartment.
We have also had similar success with other MIA members on important projects.
For instance, you have already heard from Alistair of Alcon Components, who have used their extensive motorsport experience to provide brakes for an upgraded Jackal armoured vehicle.
The NAR group have drawn on their Paris-Dakar experience to design a new dust proof cooling system for the Panther, Mastiff and Ridgeback vehicles.
Motorsport has made many other contributions to defence, in airframes and radars for example. You should be proud of these achievements.
They are making a very real difference to our personnel in Afghanistan today.
Now, you may have already noted that the army has a penchant for naming their vehicles after dogs. Foxhound, Mastiff, Husky, Jackal, Ridgeback, Wolfhound, Springer…
Well now we have adopted another canine.
While I was at Millbrook driving Foxhound, I was asked by Richard Noble to be an engineering champion for the Bloodhound project.
The aim is to propel the land speed record beyond a thousand miles per hour.
As many of you will know, the Royal Air Force and the army are already deeply involved supporting the construction of the vehicle.
They will also be supporting the record attempts themselves in 2013 and 2014 in South Africa.
Indeed the driver, Andy Green, is himself a serving officer in RAF, with the very ordinary job of Tornado pilot when he is not off breaking records.
Shared access to leading edge, high performance engineering will, I have no doubt, bring direct benefit back into defence.
And the project, just like the broader motorsport industry, is energising interest in science, technology, engineering and mathematics in our young people.
It is sparking the imagination of the next generation of engineers and scientists.
Some of them will, in future, be responsible for winning championships, and boosting our economy.
But some of them will be responsible for winning wars.
And speaking of winning, we come to the award…
[Peter Luff MP then presented the award for Outstanding Contribution to the Motorsport Industry to John Surtees, OBE]
Published 2 July 2012