Defence vehicles dynamics (DVD) 2012
Speech by Peter Luff, Minister for Defence Equipment, Support and Technology.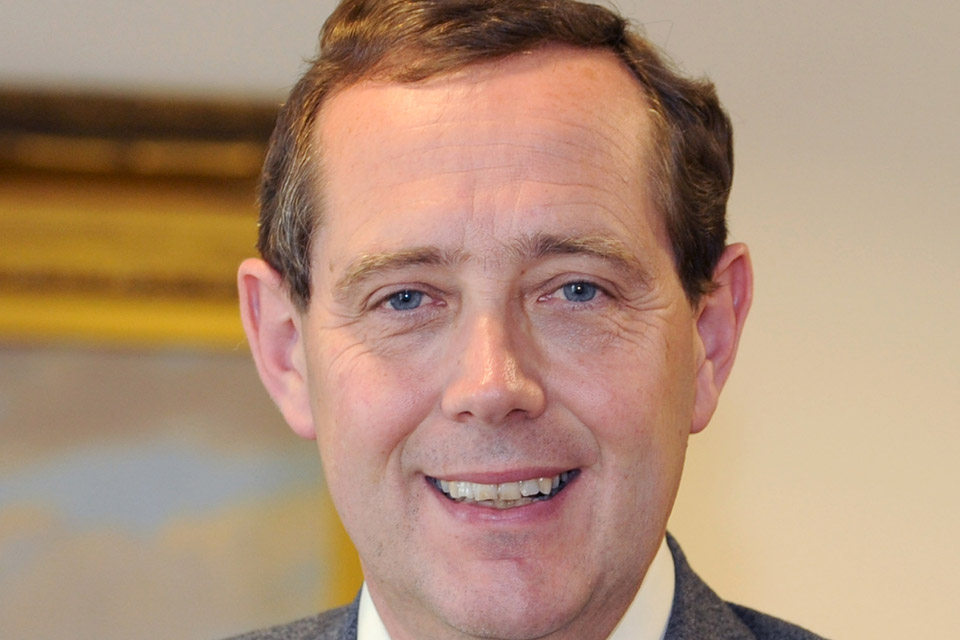 Introduction
Ladies and gentlemen.
It's great to be back here at Millbrook. Having the chance to see world-class land systems being put through their paces is fascinating.
And this event is also a reminder that equipping and supporting our forces is a wide-ranging effort. I'm delighted to see so many companies, primes and SMEs, here from a range of sectors who contribute to that.
I see a number of contractors are also represented. Your role in facilitating and supporting operations will become ever more prominent as the 'Total support force' concept is driven though.
I remember the last DVD event, back in 2010, very well. I have to say it was a somewhat less soggy occasion.
I had just taken up my post as Minister for Defence Equipment and Support, and this was one of my first engagements.
A time of change
A huge amount has happened in the intervening 2 years. I'd like to highlight just 3.
First, the 2010 Strategic Defence and Security Review, the SDSR, has provided the strategic direction which was so urgently required.
Second, defence transformation, the vital reforms needed to ensure delivery of Future Force 2020, is underway.
Third, and these are words I wondered if I would ever be able to say, we've balanced the defence budget.
That said, the winds of change continue to blow across every area of defence, and I know that these are uncertain times for the army.
There will certainly be challenges ahead, for example, devolving control of the acquisition process down to the front line commands.
PR12: bringing certainty
However, the announcement of PR12 means we can all now plan for the future with a certainty that we just couldn't before as we continued to wrestle with a huge deficit and the legacy of financial overcommitment.
The army in particular paid a very high price for this overheated equipment programme.
Time and again your projects were shelved simply because they had relatively shorter lead times and it was easy to cancel, postpone or reduce them.
I'm pleased to say that our careful planning will put an end to this.
In fact, the army will be one of the primary beneficiaries of PR12.
Funding in place for the armoured vehicle programme
Balancing the books has enabled us to move forward to plan and deliver an armoured vehicle programme over the next decade which will deliver a fleet of state-of-the-art, high tech, and easily deployable fighting vehicles.
£5.5 billion pipeline funding has been secured for armoured fighting vehicles. This sum guarantees funding for:
an upgrade for Warrior and the Challenger life-extension
a new fleet of utility vehicles to come on stream from the mid 2020s as a replacement for Bulldog
support costs for Foxhound beyond operations in Afghanistan
and, of course, the Scout programme, a new family of reconnaissance vehicles. The programme is now well into its demonstration phase and is on display here today
On Scout, we will first need to reset the programme in order to remain within the pipeline profile. We will then drive hard to a main gate 2, at which point production numbers will be finalised.
All of these fleets are now all lined up and accounted for in the armoured vehicle pipeline, a highly disciplined approach which will enable us to keep firm control every step of the way when it comes to costs, numbers, performance and sequencing.
And across the board this approach exemplifies a new financial rigour which will run through the equipment programme.
We cannot, and will not, allow defence acquisition and support to lapse back into chaos, mismanagement and fiscal incompetence.
Land open systems architecture
And at the heart of this armoured vehicle programme will be the development of a land open systems architecture, or LOSA, which I'm delighted to see is the central theme of this year's conference.
Open systems, and the flexibility they provide, are a central principle of the white paper we published earlier this year. It means that from day one modularity, interoperability and the ability to upgrade are key factors of the design process.
Foxhound
Foxhound, which, as we announced at the weekend, has already begun to arrive in Afghanistan, is a great example of this new generic architecture structure.
It's extraordinarily agile, exploits state of the art technology from the UK's world leading motorsport industry, and has an engine which can be removed and replaced in half an hour.
And its UK designed and built, with 90% of the companies involved in its production UK based.
Foxhound's arrival in theatre has been highly anticipated and I'm not in the least bit surprised. I have driven it. I know just how good it is. And just how easy it is to drive.
Progress is also being made on Terrier. Initial production vehicles are undertaking acceptance trials and training at a bespoke facility has commenced.
I know that Terrier is likely to be the last in a long and illustrious line of armoured vehicles built in Newcastle, where a great workforce has made a fine contribution to defence over many a year.
While that must be a matter for regret, I am encouraged that this contribution is now being made around the UK, in south Wales, on the south coast, in Coventry and elsewhere, by primes, SMEs and newcomers to defence.
UORs: driving forward innovation
Land equipment has been transformed in recent years. I think its fair to say that we have learnt more in this domain than any other sector.
I'd like to take this opportunity to thank those of you here from industry for your responsiveness on the UOR front, you really have done a magnificent job in recent years in getting essential kit our to our troops in theatre.
The UOR process in particular has been a driver of innovation. Great strides have been made when it comes to high tech adaptation and integration.
SMEs have a particular role to play in this. Companies like Formaplex which has a background in luxury cars and Formula 1 vehicles, and which are currently producing the Foxhound vehicle pods.
They're a good example of a company with no previous track record of working in defence who are bringing their expertise to a defence UOR.
These are exactly the kind of projects which will help to develop and sustain our skills base here in this country.
Exports
There will of course be challenges for the land sector as our requirements change with our return to contingency operations after Afghanistan and the bringing of some UOR vehicles into core.
However, there are also opportunities.
I would just reiterate what I said back here at DVD 2010 about our commitment to reinvigorating our agenda for responsible British defence exports; and how keen I was to ensure this was taken forward.
Two years on, and the more I see of our defence industries the more convinced I am by just how much they have to offer the global market.
So I'm delighted that there's real impetus behind supporting exports.
UKTI is energised. We have appointed Susanna Mason as MOD Director for exports. And promoting defence exports is now a central effort of our defence diplomacy drive, and the way we engage with international partners.
The defence industries are, and I am confident will remain, vibrant and successful here in the UK.
Yes, there are changes ahead.
But our core mission will remain, to deliver military success on operations. And to ensure that we have the ability to project power and protect our national security.
And at the heart of this effort is the essential requirement, that together we are meeting so well, to ensure our troops have the equipment they need, when they need it.
You here today have made a very important contribution to that requirement in the past, are doing so as we speak, and will, I know, do so in the months and years ahead.
Thank you.
Published 21 June 2012