MOD civilian apprentice awards
Speech by Andrew Robathan Minister for Defence Personnel, Welfare and Veterans.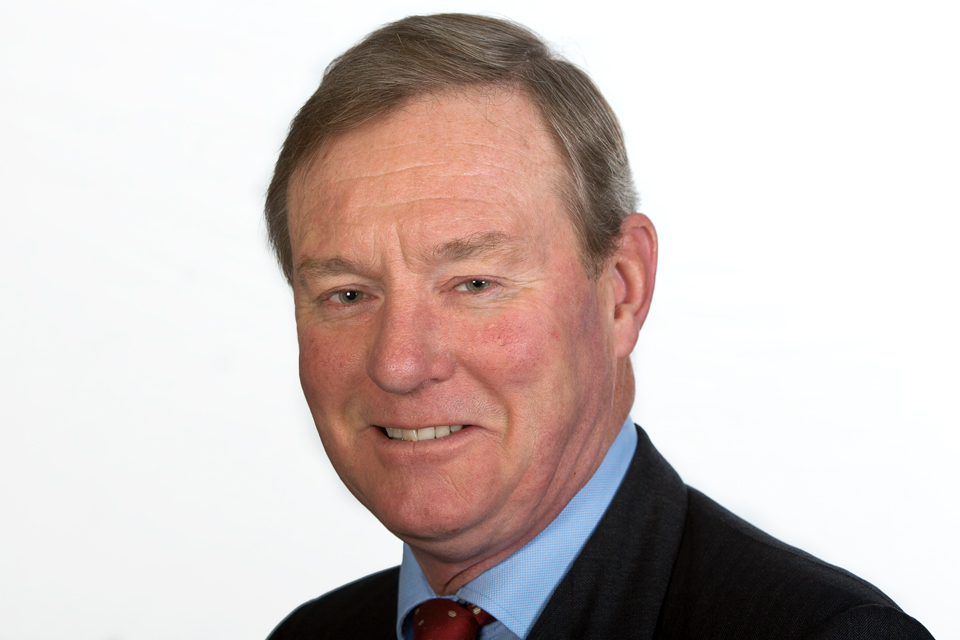 Good afternoon, ladies and gentlemen.
Thank you Bernard [Gray, Chief of Defence Materiel] for that introduction, and for inviting me to say a few words before presenting this year's MOD civilian apprentice awards.
Let me also thank all of today's sponsors for their continued support of this important event.
I'm particularly delighted that Lady Cardwell could be with us once again, after last year's snow prevented her attendance for the first time since 1982, to present the Sir David Cardwell Memorial prize.
Sir David was one of Bernard's predecessors, in charge of buying the equipment our armed forces need.
Although the organisation has changed greatly since Sir David's time in charge, some things endure.
Apprenticeships continue play an important role in helping us to produce the engineers and craftsmen of the future.
Nearly 500 apprenticeships and 300 advanced apprenticeships were completed last year; we're here today to recognise the best of them, 29 in all.
And the value of apprenticeships to our armed forces and our broader economic well-being is as high as ever.
Sadly, in the modern age, the work of the engineer and the craftsman is not as revered as it should be in the eyes of the public.
Many students are lured away from inventing the future and making things people can actually use.
Yet heavy industry generates more cash, more exports, more technology, and more jobs than many of the more fashionable sectors.
I want engineers and craftsmen to be the wonder of our age as they were in the Britain of Telford and Brunel.
An architect may have designed London's latest landmark, the Shard, but it takes engineers and craftsmen to build it.
It also takes excellence, and in a range of fields.
As well as the practical engineering skills which Brunel would admire, today's engineers need other skills like project management in their toolbox.
Our prize winners today have shown they have the tools to meet the demands of modern engineering.
It's why they have a great deal to offer to our armed forces and to our economy; and I want to reflect briefly on that this morning.
Because this isn't some abstract debate.
The men and women in our armed forces, particularly those on operations, rely on the quality of the equipment and support we can provide them.
For example, soldiers in Afghanistan rely on their vehicles to carry out their mission as well as keep them safe.
If anything breaks down it can be a life-threatening situation.
It makes the job of today's engineers and craftsmen a vital one, though they don't always get the credit they deserve.
Yet the engineers of the future are not born; they're made, and they're nurtured.
Apprenticeships play such an important role in that.
That's why the MOD continues to value and support apprenticeships.
Our scheme remains an enviable one.
It's a unique opportunity to work on some of the country's most advanced engineering and equipment projects.
And from our perspective, it's a shrewd investment in our future workforce.
Take the work on the new aircraft carriers.
We have an apprentice supporting the MOD project team, while others are embedded with industry.
And this colossal project has reinvigorated industry apprenticeship schemes across the six shipyards engaged.
Almost 800 apprentices are currently involved, and this number is set to increase as production continues to ramp up.
Wherever they're working, these apprentices are proud to learn their trade on such a prestigious project which will be at the heart of Britain's defence for decades to come.
Of course, we want everyone who undertakes an apprenticeship provided by us to stay with us.
But we know that some will go on to use their skills elsewhere.
Even in good times, we should welcome the contribution they will make to the broader economy.
It's particularly welcome in tough economic times like these.
We can't defer investing in our future.
It's a false economy.
Investing now in the skills we will need in the future is a key part of our plan for recovery.
This is as true for us in the public sector as it is for those in the private sector.
We want a skills system where responsibility is shared between government, employers, and employees.
And we want to address the problem of youth unemployment so that young people are earning or learning again before long-term damage is done.
That's why we launched a £1 billion youth contract last week which will provide over 400,000 new work places for 18 to 24 year olds over the next three years.
Apprenticeships are at the heart of this.
Next year, we want to double the incentive payments to encourage employers to take on young apprentices.
This is good news for young people up and down the country, and good news for the economy.
The payoff for business is a skilled, motivated, and loyal workforce.
So I'm proud to be the MOD's apprentice champion.
We need more engineers and craftsmen like you, you are becoming a rare breed.
You are vital to the defence of this country, and central to its future prosperity.
And I'm delighted that we can recognise your achievements with your friends and family today.
Published 1 December 2011