The Confederation of Service Charities (COBSEO) AGM
Speech by Andrew Robathan, Minister for Defence Personnel, Welfare and Veterans.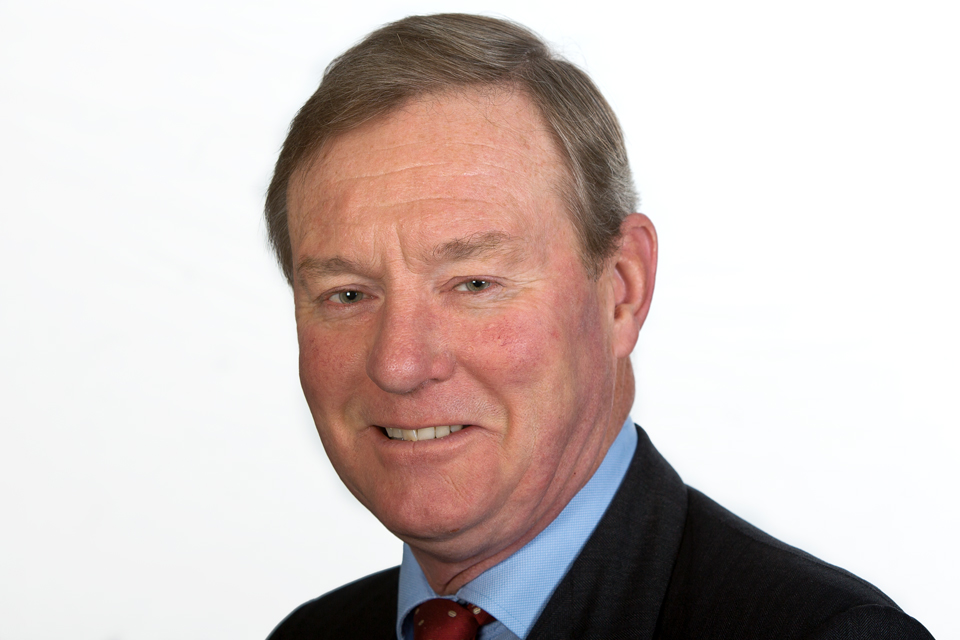 Thank you Tony [Air Vice-Marshal Tony Stables, Royal Air Force (ret'd), Chairman, COBSEO] for that introduction.
Ladies and Gentlemen, good morning.
[As Tony said], it is indeed a privilege to meet here in St. James's Palace, and we are honoured that the Prince of Wales will be joining us shortly in his new capacity as COBSEO Patron.
I understand that Simon Burns from the Department of Health spoke at last year's event.
Today I'll speak on behalf of the MOD.
Next year, perhaps a minister from another government department, maybe even a Lib Dem?!
It's a shrewd move.
It sends a clear message that the contract between the nation and the armed forces community goes beyond one department or one sector of society.
COBSEO is at the heart of that contract.
You represent the best of what the French philosopher, Tocqueville, called "the art of association", which gives society a "habit and taste for serving others."
It would be difficult for government to engage in a meaningful way with each of the 180 or so organisations, including some 66 regimental associations, which come under the COBSEO umbrella.
Because of COBSEO, we are able to develop a far greater degree of coherence across government in our approach to all these organisations and the important work they do.
And COBSEO makes their voice in government far more powerful as a result.
You are also a helpful voice of conciliation.
Our overriding objective is the same: to dignify, honour, and support our armed forces community.
Yet sometimes the priorities of one organisation do not always mesh with those of another.
Sometimes they overlap.
The MOD has no role in telling your members what to do; individual organisations, not government, know what's best for them.
But as the Chairman of SSAFA Forces Help, Sir Kevin O'Donoghue has said, "As time goes by, it is natural and right that some organisations merge with others."
For example, Poppyscotland and the Royal British Legion have recently merged.
It hasn't changed the brand of Poppyscotland; the Scottish poppy and Scottish Poppy Appeal remain firmly in place; and the manufacture of poppies continues, as it has for almost 90 years, at Lady Haig's Poppy Factory in Edinburgh.
What it has provided is major additional investment, which will mean better services for ex-service personnel and their families north of the border.
Similarly, SSAFA Forces Help have taken on the charitable objectives and assets of The Royal Patriotic Fund Corporation which supported Britain's forces and their families for 156 years.
Examples like these underscore Sir Kevin's view, and I know that COBSEO has lent a deft touch.
I believe that (where appropriate) the voluntary and charitable sector should consolidate, not diverge.
That doesn't have to mean mergers.
Often, the way forward will lie in better co-operation and collaboration.
Ultimately, what matters most is the service and the best way of providing it, not the structures.
We've seen that with the Defence Recovery Capability which has taken the way we support our wounded, injured, and sick personnel to a new level.
In large part, this is thanks to Help for Heroes and the Royal British Legion pooling their resources with the MOD.
In fact, this partnership represents the single largest charitable contribution to the armed forces in British history.
Of course, government has a major role to play too, and I'll come to that in a minute.
But, as I've said before, action from the top, or just from the bottom, is rarely the panacea.
The glass will only be half-full unless government, local authorities, the devolved administrations, charities, businesses, communities, and individuals come together and maximise the benefit their services can offer the armed forces community.
We need a whole of society approach.
Let me illustrate that with some specific issues which I know are close to COBSEO's heart.
Take transition issues.
Early service leavers are said to be a particularly vulnerable group.
As well as finding a new job, they may often have welfare, housing, education, healthcare, and psychological needs which have to be addressed simultaneously.
There are so many organisations out there willing and able to help.
I recently visited one of the smaller COBSEO members, the recently renamed Stoll.
The housing and support they provide for vulnerable and disabled ex-service personnel, particularly the homeless, is quite simply the big society in action.
Support and advice is provided by the voluntary and charitable sector across the UK so that those who choose to serve their country can look to their country with confidence when they most need help.
Yet it can nonetheless be daunting for those who need help to know where to turn, and we're addressing this issue through the Service Personnel and Veterans Agency hotline and website.
But COBSEO has also helped enormously as people can now look at their website and their inaugural 'handbook' to find out who does what.
COBSEO is also running a transition system for early service leavers to trial.
And they've set up a number of cluster groups within COBSEO to look at specific issues such as residential and care homes; criminal justice support; and welfare delivery.
Last, but not least, through the "Forces in Mind" trust, COBSEO is leading a partnership of service charities and mental health organisations seeking big lottery funding to support the psychological well-being and successful transition of service leavers and their families into civilian life.
We'll know if they've been successful shortly, and I wish them every success.
I said I would come back to the government's role.
There are some areas where the MOD is firmly in the lead within government, the operational allowance to the Veterans' helpline.
But my colleagues across Whitehall recognise the role they have too.
The MOD has developed a Transition Protocol with the Department of Health, devolved administrations, and the Association of Directors of Adult Social Services to ensure a seamless transition for the most seriously ill and injured service personnel.
Last week, the Prime Minister announced investment in the NHS of up to £15 million to improve the prosthetics services for ex-service personnel who have lost a limb due to activities while serving their country.
There is also much more going on as part of our wider work on the Armed Forces Covenant and Community Covenant.
Next week, for example, we shall be announcing the first tranche of grant funding for projects which support the aims of the Community Covenant.
In other areas, we work together, taking the lead or complementing the efforts of your members.
We must work together, but we must also talk to each other.
We value the input of the independent members of the Covenant Reference Group, of which COBSEO is a member along with TRBL, SSAFA Forces Help, the War Widows Association, the three Family Federations, and Professor Hew Strachan.
It will be a particularly important contribution as we prepare the new annual report on the covenant, as required by the Armed Forces Bill.
Ladies and gentlemen, we all know that times are tough.
Yet such is the respect in which our armed forces are held that the public continues to support so many service charities to re-pay the debt of honour we all owe those who serve.
And I know that COBSEO will be in the vanguard of that effort.
Published 27 October 2011