Speech by Peter Luff, Minister for Defence Equipment, Support and Technology.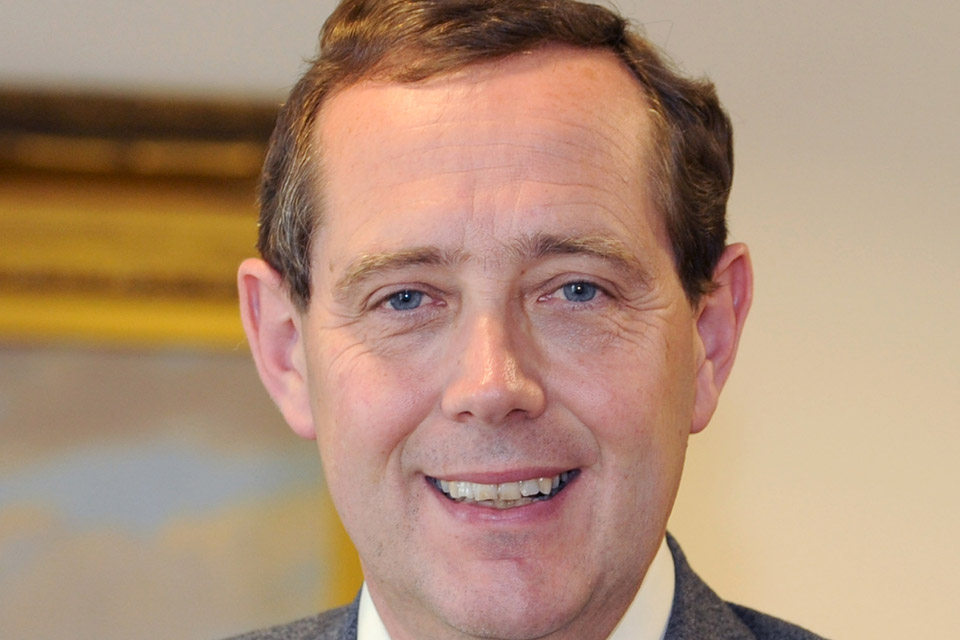 Thank you Peter [Watkins, Director General, Defence Academy] for your hospitality here at the Defence Academy.
Thank you PA Consulting and BAE SYSTEMS for once again sponsoring this important event.
I wish I could stay for longer today.
At last night's dinner, Simon Jewell talked about trust, belief and passion.
We have plenty of the latter, let's look to build on the others.
I must also thank everyone in this room, and all those who work in this area, who have contributed to equipping and supporting our armed forces, most recently in Libya.
You rose magnificently to the challenge and enabled us to begin action in the skies over Libya in very quick order.
Like our performance on UORs, it shows that when our incentives and our goals are aligned, there's no limit to what we, together, can do.
The trouble is that they're not, we've seen the consequences: cost and time overruns which at best were expensive and embarrassing, and at worst meant seriously delay to capabilities that our armed forces needed much sooner and in larger quantities than we ended up being able to afford.
The media blames the MOD and we tend to blame industry for things which are not really industry's fault at all.
I have developed one view: customers get the suppliers they deserve, just as management gets the workforce it deserves.
Our armed forces and the British taxpayer deserve better.
So that's my ministerial purpose: to help make the MOD a better customer.
That means a tougher, more intelligent customer.
One who prizes true value for money over perfection at all costs.
Who wants British suppliers to compete specifically in the global market, not rely on a significant yet shrinking domestic market.
Today I'll explain how I think the MOD can become, is becoming, a better customer.
I'll also explain why industry's long term viability relies on helping us become one.
Now I think I have spoken to you so often that you're bored with the sound of my voice.
So I'll avoid repetition.
As Quentin Crisp and said:
"It is not the simple statement of facts that ushers in freedom; it is the constant repetition of them that has this liberating effect; tolerance is the result not of enlightenment, but of boredom."
And Muhammad Ali:
"It's the repetition of affirmations that leads to belief. And once that belief becomes a deep conviction, things begin to happen."
But we still need to repeat certain things: our economic inheritance was fast becoming a national security liability.
It would have been counter-intuitive and hypocritical if defence had not helped to reduce the fiscal deficit.
In defence, this difficult inheritance was compounded by an unaffordable equipment programme because of all the things Bernard Gray wrote so elegantly about in his report.
Things like the senseless practice of approving then delaying programmes; the lack of transparency and accountability; and the 'Conspiracy of Optimism' involving politicians, the civil service, the military, and industry.
The time has come to end all this, though it forced us to take some tough but necessary decisions.
For instance, retiring equipment like the Harrier means we need fewer people.
The reductions in personnel which inevitably follow, military and civilian, and in industry, are always painful and deeply regrettable.
But taking those decisions allows us to move forward with the next generation of equipment.
And we're doing that.
For example, Typhoon and Brimstone have taken centre stage in Libya.
Foxhound will arrive in Afghanistan next year.
And I watched history in the making last month as the official assembly of our first new aircraft carrier got underway in Rosyth.
All part of the plan to turn the proverbial MOD super-tanker.
But if we're talking about turning super tankers, excuse the metaphor, our new course won't guarantee plain sailing.
But we still have the fourth largest defence budget in the world.
As Libya has shown, our armed forces still have the capability to project power around the world at short notice.
And as the Secretary of State has said, "For the first time in a decade, we have brought the MOD's future plans and budget broadly into balance."
We're not there yet; we still have to take decisions to reach it.
This allows us to invest around £150 billion in new equipment and its support over the next decade.
However, I am in no doubt about the scale of the challenges ahead.
My wife was reading a fine book by Anthony Trollope, who declared:
"Who has not watched at the commencement of a Ministry some Secretary, some Lord, or some Commissioner, who intends by fresh Herculean labours to cleanse the Augean stables?"
And after discussing with profound irony the still topical subjects of police reform and the environment of London, Trollope writes:
"… above all, the new First Lord, who is resolved that he will really build us a fleet, purge the dock-yards, and save us half a million a year at the same time?"
Time hasn't dated this one jot, it really hasn't.
It is surely right to want to deliver better equipment and better value for money.
But it would be no less folly for me to declare that being a perfect customer is within our reach, than it was to declare the end of 'boom and bust'.
Acquisition reform that we are talking about today is not isolated from wider reform, as the Levene Review; the Basing Review; and the Reserves Review have shown.
We must be realistic, but ambitious about what is achievable.
And we must prioritise.
I remember when the former CDS, Sir Jock Stirrup made the first of many regular calls on me, looked me in the eye in his inimitable way and barked, "Well Minister, what exactly are your strategic priorities?"
And those words has echoed in my mind ever since because strategic priorities really matter.
So here are my five, interwoven, strategic priorities.
My first priority is to acquire the equipment, support, and technology we need at the right time, and at price we can afford.
In order to achieve this I must, second, deliver a sustainable, credible, equipment and support programme; and third, ensure that the MOD's acquisition process has the right people and systems.
Only when these are in place can I, fourth, win the confidence of the rest of government and the support of a sceptical public weary of high profile acquisition failures; and so fifth, enable and support industry to be healthy and competitive with special emphasis on high technology, SMEs, and exports.
And so those are the five priorities I think I have, and I would be interested to know whether you agree.
Achieving these strategic objectives requires a number of overlapping mechanisms, any one of which could be the subject of a separate speech.
They range from things like:
process (which the Materiel Strategy is designed to improve and about which Bernard has spoken to you separately, and I wish I could have been here for it.)
co-operation (particularly with, but not limited to, the US and France); and
involvement (such as the new Defence Suppliers Forum and the separate one for SMEs); to
incentive (be it profit, innovation, or exports)
technology (encouraging it, exploiting it, supporting it); and
culture, as General Sir Mike Jackson explained last night (where realism mixes with calculated risk, and where "good enough now", not "perfect later" is our mantra)
It also includes cross-government working on areas such as security, cyber, and space.
But there are three mechanisms that I particularly want to talk to you about of substance which I believe will make the MOD a better customer.
First, the power of sanction, most notably through the newly-established Major Projects Review Board.
As I said at the beginning, we recognise that the fault does not always lie with industry, and there are sometimes factors beyond anybody's control.
But we will continue to take a tough line when we feel that companies are not putting the effort or the right resources to meet our requirements.
Only last week, we named the first project of concern, and we won't be afraid to do so again if the circumstances compel us to do so.
Nor, as we showed in the SDSR, are we afraid to cancel projects where they do not represent best value for money, as we did with the Nimrod MRA4 project.
We take the Board very seriously, and I hope that you will too and react to it in the right way.
The signs so far are encouraging.
Second, controlling costs.
And we have experienced a strange day when The Sun overtakes The Times as the paper of record, as it had more coverage of the Yellow Book review.
Single-source procurement has accounted for an average of 40% of total procurement by value over the last five years.
40% is too high and represents, at best, questionable value for money, reflecting outdated arrangements stretching back 40 years.
That's why I am grateful to Lord Currie for his independent review of single sourcing regulations, here it is; it was a yellow book and now it is a blue one; life is getting better already, which was published yesterday.
Lord Currie's analysis is that we need to do more to control costs in our non-competitive contracts.
Consultation will be take forward in house rather than by Lord Currie.
Exactly how we take forward our approach to single source procurement will need to be considered in the light of other changes we are making, including the Materiel Strategy.
We need your help in addressing the other issues Lord Currie has identified.
I know, and you know, that industry games the current system.
Providing transparency of your cost information in a standard format is the least I think we can ask of you.
And it will help us to work together to make industry more efficient and therefore more competitive on the global market.
The review is now open to genuine consultation for three months, and I do hope that you engage with it constructively.
We are open minded about how the new regime will be enforced, we ask whether the proposed new Single Source Regulations Office is the right solution or whether it should be done using some other mechanism.
But we are clear that even where the true competitive discipline which produces value for money is absent, we will not abandon the requirement to safeguard taxpayers' interests.
The final mechanism is clarity and honesty.
That's about government defining its needs, being consistent in its application of policy, and transparent in how its business is done.
It's why we will be publishing and why the NAO will be auditing our ten year equipment and support budget.
In particular, it's why we're committed to publishing our white paper on 'Equipment, support, and technology for UK defence and security'.
There has, I know, been a delay in the white paper.
We had to take account of a lot of other changes first.
We have reached a consensus in government about our approach and the issue is now more one of timing rather than substance.
But even without the white paper published, I think most of you understand the general thrust of our intentions.
To use the market where we possibly can while protecting our national security and sovereignty requirements (although we expect these to be limited).
To only use the defence budget for necessary and affordable Defence capability.
To provide strong support for technology investment, SMEs, and exports whilst creating the right conditions for growth.
Apart from some limited (how should I put it?) parochial lobbying, I know there are few of you in this room who genuinely disagree with that approach.
Speaking of exports, they illustrate perfectly why industry should help the MOD to become a better customer.
We've been clear all along that the best way to sustain UK defence and security jobs in the long term is to widen the customer base through enhanced defence exports.
Yet, for too long, export potential has been ignored by the MOD when initiating projects for the UK's own use, that needs to change.
Exportability must become ingrained in the requirement setting, commissioning, and production processes, because only through exportability can risk and costs be shared in a viable way.
Now I think you will all agree with this statement: we're seeing unprecedented levels of Ministerial support for exports across government.
The exports brief is carried not just by myself, Gerald Howarth, and all the MOD team but also by BIS ministers, FCO ministers, particularly Lord Green, and above all by the Prime Minister whose close interest we really value.
And his interest is very clear, let me tell you.
In fact, the Prime Minister has led a number of high-profile trade missions to places like India and the Middle East, where Defence exports have featured strongly.
Here at home, eight Ministers from four departments engaged with industry and overseas delegates at last month's hugely successful DSEi exhibition.
And on top of exportability and Ministerial support, we're examining other ways to support to exports.
For instance, as a signal of real commitment to the most significant near-term Defence export opportunities, we are working hard to accommodate the likely interest from customer nations in UK flying training.
But we do look to you in industry as well to offer some innovative arrangements which can enhance our ability to support exports in this critical area.
Because a better MOD customer means a better product for British industry to sell, which is crucial to your long-term viability.
Now I know the challenge we've set ourselves is enormous.
If it was easy, it would have been done before.
But it's truly gratifying to see how much good work is done in defence, and we're turning the super tanker with more success than I had anticipated.
We've made big steps forward to making our financial position more comfortable.
We're tackling big issues about what we buy and how we buy it head on.
And we're supporting the biggest exports drive this country has seen in decades.
Yet this is just the beginning of a process of real and radical reform.
To continue delivering the right support to military operations as well as a healthy UK defence industry, everyone in industry must help the MOD to become that better customer.
You know you'll be helping yourselves too.
Published 11 October 2011