2011/09/13 - Building Security, Celebrating Success
Speech delivered by Secretary of State for Defence at the Defence and Security Equipment International (DSEi) 2011, ExCel London, on Tuesday 13 September 2011.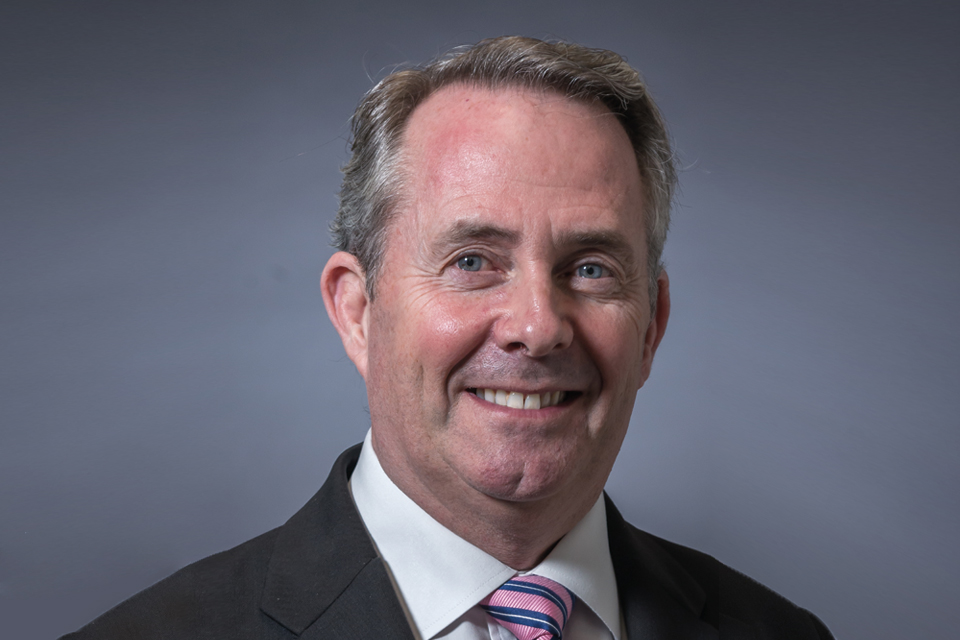 INTRODUCTION
It is a great pleasure to be here at DSEi.
Although this is not my first visit, it is as Secretary of State for Defence.
So in that role let me add my words of welcome to representatives of our many allies and partners from around the world here this week.
DSEi brings together over 1,300 suppliers from the global defence and the security sectors - everything from traditional defence platforms to cyber security and counter-terrorism to commercial security, fire protection and safety.
Of course, the United Kingdom's own industrial presence here is exceptionally strong.
And I'm pleased to see a record number of small and medium sized businesses represented.
This represents a track record of manufacturing prowess, engineering skill and innovation that exist in businesses and people from across the whole country - a track record of which Britain can be rightly proud.
Today I want to celebrate that success but I also want to talk about some of the difficult challenges ahead - not just for the United Kingdom - but for all those who seek to build a stable and secure environment in which our societies can prosper and flourish.
THE VALUE OF DEFENCE
Just as we take pride in the job that our Armed Forces do - it is right that we take pride in those in industry who support them and provide the tools that keep us safe.
From those who research and design solutions that may well save lives, to those who engineer, produce and support equipment and capabilities too.
It is not only that this maintains over 300,000 jobs across the country - in all parts of the United Kingdom.
It is not only that this pays around £2bn a year in taxes to the exchequer and a £35bn contribution to the wider economy.
All this helps to ensure that our Armed Forces and those of our allies and partners are equipped, armed and supported in operations that protect our national interest and give many people in many parts of the world new hope.
We are seeing this in Afghanistan and the recent NATO action in Libya.
Our forces in Afghanistan who are doing a fantastic job in challenging circumstances have never been so well equipped.
We will continue to support them properly until the mission is complete.
In Libya, state of the art precision weapons, such as Brimstone, have allowed NATO forces to prosecute a dynamic campaign within the terms of the UN resolution.
In particular, the performance of Typhoon in its first multi-role contribution to operations has been fantastic - exceeding our own high expectations.
For some time Britain has relied on Typhoon to defend our homeland and our dependent territories.
Now Typhoon is tried and tested in a ground attack role too - and has proved its versatility, endurance and reliability.
And I want to thank all those who have worked so hard to deliver the support our forces needed on recent operations.
A healthy and thriving defence and security sector supports more than our Armed Forces, it supports our foreign policy aims too.
Defence and Security exports play a key role in promoting our foreign policy objectives - building relationships and trust, sharing information and spreading values - these things cannot be measured in monetary terms on a balance sheet alone.
For me it is irrefutable - helping one of Britain's most dynamic, successful industries to export responsibly is in British national interest.
I am proud that the UK is the second biggest defence exporter in the world.
And I and my fellow Ministers at the MOD and across government are proud to play our part in supporting that process.
This is fundamental part of the Coalition Government's agenda for economic growth but it is also part of our strategy of enlightened international engagement.
Margin, profit, market share - these are not dirty words - but the language of multi-national business can sometimes appear values free.
The nations that set the framework in which manufacture and exports take place are most definitely not.
To represent Britain, in war, in peace and, yes, in business, is to represent our inherent democratic values, the rule of law, and respect for life.
This is why the United Kingdom's export licensing regime is amongst the most rigorous in the world.
Respect for human rights and fundamental freedoms are mandatory considerations for all export licence applications which we consider on a case-by-case basis.
When conditions change we act swiftly to revoke licences that do not meet our strict criteria - just as we did earlier this year as the events in the Middle East and North Africa unfolded.
This important area of policy is subject to rigorous scrutiny and regular review, and the Foreign Secretary will update Parliament in due course.
We will not compromise our values.
But let me be equally clear, we will continue to support our allies and partners, we will help with their security needs, and we will support businesses seeking to do that.
THE ADAPTABLE APPROACH IN A VOLATILE WORLD
Our export controls, just like our promotion of responsible exports, are not tactical - they are strategic.
In this volatile world, it is in Britain's interests to help create security where there is none, promote stability where it is threatened, and reinforce responsible governance wherever it exists.
Our strategic response has to be relevant in the conditions that exist and designed to help positive transformation.
The Arab Spring shows just how quickly circumstances can propel countries and, indeed whole regions, from one condition to another.
And it is a dynamic process whose ultimate conclusion is as yet unknown.
Such swift change requires our export regimes as well as our international security structures to be flexible, responsive and multi-layered.
And they require our Armed Forces to be adaptable too.
The United Kingdom is now implementing the Strategic Defence and Security Review (SDSR) announced last year.
The SDSR lays out a roadmap for sustainable, well-managed and formidable Armed Forces - structured for the rigours of the future character of conflict - able to swiftly adapt to circumstances - able to operate with our allies or independently if necessary - and fully able to provide for Britain's Defence in an age of uncertainty.
It is exactly because of the unpredictability of this volatile world - exactly because of the continuing need to use military force to protect Britain's interests at distance - that the SDSR places such a premium on the flexibility and adaptability of our Armed Forces.
These are testing times - not just in security terms but in economic terms too.
Like many of our allies and partners, the United Kingdom is seeking to bring order to our public finances and to its Defence programme.
We have been among the first to recognise just how dangerous the economic crisis could be in terms of long-term security.
Economic growth and economic success are issues of national security too.
It is painful for a politician to be both a hawk on the deficit and a hawk on Defence but you cannot be secure when you're broke
Influence depends on both economic power and military power.
That is why our approach to Defence transformation has had to be logical and unsentimental.
At each step we have considered the implications of cost and capability, we have considered the impact on current operations, and we have considered capacities for capability regeneration against real world risk.
This methodology has allowed us to seek budgetary balance while investing in the future platforms and systems our Armed Forces will need to remain formidable and adaptable - from aircraft carriers to cyber capabilities.
As many of you know, this has meant taking difficult decisions on particular programmes that have implications for industry.
But in doing so we have achieved a level of stability and predictability that was previously absent.
The Government's commitment to a 1% real terms increase in the Defence equipment and support budget from 2015 underlines our determination to realise the transformation of our Armed Forces.
We are moving towards a period of growth with greater opportunities for industry as we build the capabilities upon which our Future Force 2020 will rely.
So let me turn to the relationship between Government and industry we need if we are going to produce both economic growth and national security.
BUILDING ON SUCCESS
As I have said, these are testing economic times.
But despite this the UK defence and security industry is a real success story.
Last year the UK maintained its position as the second largest exporter of new Defence products and services winning almost £6Bn of new Defence orders and increasing its share of the global Defence market to 22%.
Additionally, security exports grew too by 8% to £2bn fuelled by the 9,000 companies and 140,000 people in the UK who work hard to bring new, relevant and innovative security products to market.
The British success story is not just about global prime contractors - it is about the small businesses who are world leaders in cutting-edge technologies - they are the lifeblood of the industry.
This is about family-owned companies like Tinsley Bridge Group in Sheffield who worked with BAE Systems to produce suspension on Warrior vehicles that provides mobility and protection.
It is about companies like Cambridge Design Partnership who have designed a lightweight integrated oxygen concentrator that helps medics administer life-saving treatment - this is technology not just for the front-line, but for search and rescue operations, disaster relief and civilian ambulances.
Technology transfer works both ways - the new Foxhound light patrol vehicle incorporates technology developed in Formula 1 racing.
The British engineering solutions found in some of the most advanced racing cars in the world - found in some of the most advanced military vehicles in the world.
This innovation means that Foxhound has the potential to be a world leader in protected mobility and will be deployed to Afghanistan next year.
We have collected many of the innovative ideas and capabilities that UK has to offer into a UK Capability Showcase at the eastern end of the North Hall, and I urge you all to pay it a visit.
CONSTRUCTIVE CO-OPERATION
But in the new environment, businesses, both big and small, will have to continue to adapt to be successful.
Government is going to be a tougher, more intelligent customer - it needs to be.
The pressure on the public purse means that now more than ever, value for money for the taxpayer must be demonstrable.
Value for money is not about compromising your Defence aim or compromising business viability - it is about realising those aims in a way that is sustainable for both customer and supplier.
That balance has not always existed in the past.
As a measure of our determination to redress this and as part of Defence Transformation, the Ministry of Defence has been we are conducting a programme of contract review and re-negotiation affecting up to 500 contracts with a value of £8bn.
And the new Major Projects Review Board brings much needed market pressure into the process of ensuring projects are proceeding on time and on budget.
As I have said - profit is not a dirty word - but neither is competition or value for money or 'off the shelf' - or as I prefer to call it 'barcode procurement'.
Now I know that our contractors have demonstrated great flexibility to meet the requirements of operations.
This has demonstrated to me the terrific capability that can be generated from within the UK's industrial base and by our overseas suppliers in a time of need.
This is the behaviour and the outcomes we need to have in all our dealings.
Industry does not need handouts - nor will it get them.
Industry looks to Government to be clear in defining its needs, consistent in its application of policy and transparent in how business is done.
That is what we are delivering.
We have consulted widely and intend to publish our policy approach in a White Paper before the end of the year.
EXPORT-LED GROWTH
But also crucial to success is what DSEi is all about - the quality of product and the export potential.
The UK Defence Survey published yesterday by ADS suggests that export sales last year amounted to over 40% of total turnover.
For too long export potential has been ignored when initiating projects for the UK's own use - that needs to change.
Exportability needs to become engrained in the requirement setting, commissioning and production processes - because only through exportability can risks and costs be shared in a viable way.
The best way to sustain UK Defence and security jobs in the long term is to widen the customer base through enhanced Defence exports.
The Ministry of Defence and Industry working together can be at the forefront of an export led growth strategy.
We also must recognise and understand the needs and priorities of our allies and partners.
Successful exports is not just about selling equipment and capability; increasingly success is based the ability to create joint ventures with the excellent industries that exist amongst the countries represented here at DSEi.
Quite rightly sovereign nations wish to have indigenous defence industries, perhaps not all embracing, but which play to individual strengths and areas of expertise.
We should be looking at these as opportunities for our industry to grow and for Government's deepen and strengthen partnerships.
CONCLUSION
The Armed Forces of the United Kingdom are among the best equipped in the world, funded by the world's fourth largest Defence Budget.
The cutting edge technology they are able to call on gives them a true advantage on the frontline - it protects them, it informs them, and ultimately it provides them with precision offensive capability to deliver battle winning effect - it has been tried and tested on operations some of the most demanding environments in the world.
At this exhibition you will see much of that equipment and you will see the world class British engineering that is delivering battle-winning capability.
I am pleased to see so many of our allies and partners here this week - the responsible stewardship of international stability and security is not a task just for a few but a task for all those who wish to see their societies prosper.
We are reminded this week - in the long shadow of the terrible events of 9/11 - that security does not exist unless it is created.
As the world changes around us, the adaptability of our defence and security forces will be key to keeping our citizens safe - and the strength of our economy and the innovation of our industry will be key to national success.
Published 13 September 2011