2010/11/10 - Royal Society of Medicine
Speech delivered by Minister for Defence Personnel, Welfare and Veterans at 1 Wimpole Street, London on Wednesday 10 November 2010.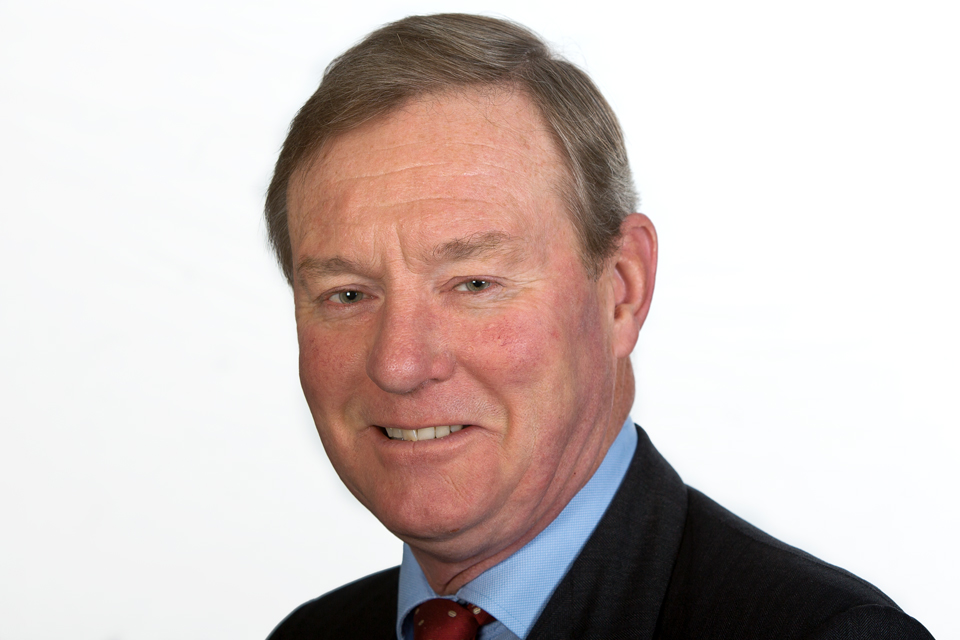 Thank you David [Misselbrook, RSM Academic Dean] for those kinds words of introduction.
Ladies and Gentlemen, good morning.
I'm delighted to be here this morning for three reasons.
First, it's an honour to address such a distinguished medical audience at the world-renowned Royal Society of Medicine.
Second, this conference is particularly timely, coming hot on the heels of our Strategic Defence and Security Review - the SDSR -and the report on mental health by my friend and Parliamentary colleague, Dr. Andrew Murrison - which you may have read.
But thirdly, tomorrow is Armistice Day and I have the honour of attending a lunch for the Victoria Cross and George Cross Association.
They, too, have asked me to say a few words, and in my research I discovered that only three people have ever won the Victoria Cross twice.
As you know, the VC is the ultimate award for valour in the face of the enemy.
Two of these three were doctors in the Royal Army Medical Corps: Surgeon Captain Arthur Martin-Leake during the Boer War and the First World War; and Captain Noel Godfrey Chavasse who won both of his on the Western Front during World War I.
Their actions saved the lives of others who would have died without their total lack of regard for their own safety.
I know that this evening you will be marking the sacrifice of many members of your profession on battlefields around the world.
But it's their example which reminds us all why we are here today.
In my first six months as a Defence Minister, I've met a great many of our Servicemen and women, both here in Britain and on deployments overseas.
This has included meeting members of the Defence Medical Services.
I am full of admiration for the professional and compassionate manner in which both Regular and Reserve DMS members carry out their duties, around the clock, and, in extremis, under enemy fire.
I saw that for myself two weeks ago when I visited Camp Bastion's Role 3 medical facility, commanded by Colonel Robin Jackson.
They are doing quite remarkable work.
I also pay tribute to the civilian medical staff who support the Services and their families in Britain and overseas - indeed, given the earlier career of Dr Fox, the Secretary of State, for whom I work, who was a GP, it would be remiss of me not to!
As a former Servicemen, I appreciate the tremendous progress that has been made since my time as a serving officer along the whole medical chain.
History shows that armed conflict can lead to remarkable advances in medicine.
Out of the tragedy of war comes some good - the world-leading gunshot specialists at the Royal Victoria Hospital, Belfast, for example.
And like their predecessors, this generation of medical staff has introduced new clinical doctrine, practices, and procedures to guarantee the highest standards of care on operations, as we can see in Afghanistan.
They have shown themselves to be imaginative and bold, continually monitoring and adjusting their ever-improving care according to the results they achieve.
Our forces are reassured that they have a better chance of surviving a traumatic injury sustained in-theatre than they would given the same injury in a road traffic accident in Birmingham.
The positive impact which this has on the Moral Component of fighting power is a particularly powerful support to commanders and the forces themselves.
But military service is never without risk.
As General Sir Rupert Smith once remarked, "the one certainty of contact with an enemy is the generation of casualties."
Whenever I see the wounded, at varying stages of what is for some an incredibly long, demanding, and challenging process, I cannot fail to be impressed by their remarkable spirit and their black Service humour!
For example, at Headley Court I heard of a man admiring a double amputee's sports car.
The latter responded by saying: "It'll cost you an arm and a leg!"
The same is true of their families, reacting to potentially life-changing events, as they support the wounded member of their family on the road to recovery.
And as a nation, we owe a particular debt of gratitude to the casualties of war.
That's why the way in which we treat our wounded must be a top priority and a moral obligation for any country.
Even in the difficult financial circumstances surrounding the SDSR, we've been clear that when it comes to our people our focus will be care for the injured and for their mental health.
For example, we will maintain and further develop the medical support and social care provided by DMS and the NHS, which will include properly planned and supported transition from military to civilian life.
We've announced an extra £20 million per year for better healthcare, specifically for additional medical staff, and to deliver better mental healthcare facilities.
As I mentioned at the beginning, we also welcome Andrew Murrison's Report on mental health - MP for Westbury.
We strongly endorse its key themes and recommendations, and will be working on them as quickly as possible, working hand-in-glove with the Department of Health and all concerned, including voluntary and charitable organisations.
We're already putting two of his recommendations into practice: a free, dedicated 24 hour support line for former service personnel; and 30 additional mental health nurses in Mental Health Trusts.
We owe it to those with mental scars to identify them far sooner, and we are examining various ways to do so, including trialling screening and surveillance techniques.
In part, that's why the Department of Health and the Scottish and Welsh Administrations - with our support - have undertaken community mental health pilots at six NHS Trusts.
We are evaluating these schemes which will help with the provision of mental health services from next year.
We are developing an overarching Armed Forces Mental Health Strategy, as well as a Stress Management Training Centre at the Defence Academy in Shrivenham.
I am pleased to see that your programme today will touch on some these longer term aspects.
Earlier, I mentioned the impact that war has on medical advances.
DMS are achieving a standard of care and outcomes that are simply unprecedented, particularly in the area of trauma care.
They have made changes throughout - from the moment someone is wounded; through the celebrated 'MERT' helicopter retrieval of casualties; the Field Hospitals; and the Aeromedical Evacaution service back home; to the new NHS Queen Elizabeth hospital in Birmingham and the Defence Medical Rehabilitation Centre at Headley Court.
So you will also hear a good deal about these changes, as well as hearing about the challenges facing our Permanent Joint Headquarters in ensuring optimum medical support many thousands of miles away from home base.
And I believe that there is an obligation on us all to ensure that the skills that have been developed are shared and transferred across the NHS.
The same is true of the lessons learned by the combined NHS and military teams in Birmingham, and the remarkable work carried out by the staff at Headley Court.
I'm sure that today's conference will help that process.
Ladies and Gentlemen, I hope that puts your Conference today in context.
When we say we will treat the invisible as well as visible scars of war, we mean it.
But we couldn't do it without you, the professionals.
On behalf of the brave men and women you work so hard to support, you have our gratitude.
Published 10 November 2010