MOD Welfare Conference 2010
Speech by Andrew Robathan, Minister for Defence Personnel, Welfare and Veterans.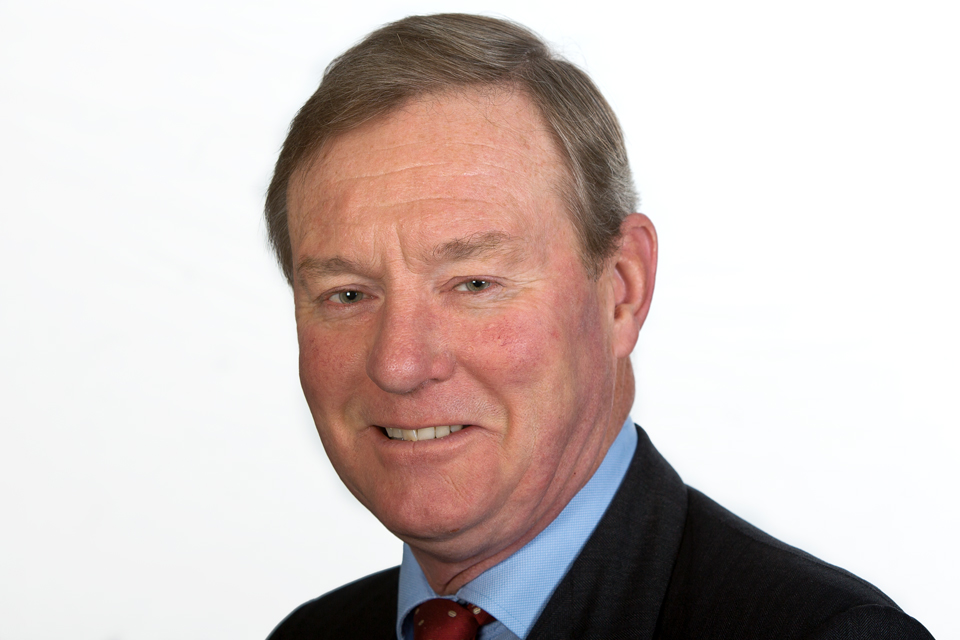 Thank you Lieutenant General Rollo.
Good morning ladies and gentlemen, and welcome.
I'm delighted to be here and will be back at the end of the day to answer questions.
The year since the last MOD Welfare Conference has been one of considerable change, not least a different government and a different minister.
A further difference is that we're on the verge of the most significant period for Britain's defence in a generation.
Defence needs, regrettably, to play its part in dealing with a deficit that this country can no longer sustain.
Next year, the debt interest bill alone will be over £46 billion, more than the entire defence budget for the UK.
The defence programme out to 2020 is over committed by some £38 billion, a sum that neither the department nor the government can fund.
That is additional to any requirement to cut budgets beyond that in order to address the UK's extraordinarily large structural deficit.
I think everyone here is aware of this.
At the same time we are conducting a 'Strategic defence and security review' to ensure that our armed forces are able to meet a range of challenges today and prepare for a range of challenges that we may face in the future.
So whatever we want to do, everyone here has to understand that this will not be easy.
But the Prime Minister's mandate is clear: we want to create an atmosphere in which we, as a nation, "back, revere, and support the military."
Back in June, I gave a speech at RUSI which set out some of the principles that would underpin our approach.
I would like to return to five of those principles and take stock of our progress to date.
First, this government has pledged to treat service personnel, their families, and former service personnel with fairness and dignity.
The armed forces covenant will be the foundation of how the nation treats the armed forces community, and will guide policy across government.
Let me give you a couple of simple examples: looking at the voting rules for service personnel; and looking at a pupil premium for service children.
But specific commitments like these are just the beginning.
Earlier this summer, a covenant taskforce was asked to trawl for innovative ways to make the armed forces covenant a reality.
And I am most grateful to Professor Strachan, who is speaking later today, for all his work chairing this taskforce over the summer.
He recently provided his findings to the External Reference Group for consideration, and the final report will be sent to the Prime Minister shortly.
Secondly, if our number one priority is operations, as it is, it follows that operational welfare should be one of our top priorities also.
And we've made excellent progress; let me give you two easy examples.
We have doubled the operational allowance, backdated to May.
And we have made changes to the rest and recuperation arrangements for Afghanistan, and indeed any subsequent operations.
In future, no servicemen and women serving tours in Afghanistan (and on other qualifying deployed operations) will lose out on their two weeks' rest and recuperation.
In future, personnel will receive additional post operational leave where, for instance, flights home are delayed or circumstances dictate they cannot take all their R&R during their tour.
Thirdly, it is everyone's responsibility to assist members of the armed forces with the issues they face as they transition to civilian life.
Take, for example, care planning for the ill and injured, and particularly the transition protocol.
When service personnel leave the armed forces, the responsibility for all aspects of their care and support transfers to the NHS and local authorities.
We take our responsibilities for this transition seriously to ensure that the care and support is seamless during the handover, and that those who will be supporting our people are fully prepared for them from day one.
We have agreed the process for managing the transition for those leaving the Services owing to illnesses or injury.
By doing so, we shall have a more effective handover of care responsibilities from the MOD to local service providers.
This protocol is currently being piloted with the aim of being fully integrated by summer of next year.
I'd like to thank the Department of Health, the Association of Directors of Adult Social Services, and their colleagues in the devolved administrations for their help.
We also continue to pilot the 'Welfare Pathway' with several local authorities across the UK so that members of the Armed Forces can get even easier access to the full range of services we all provide.
And we expect to take final decisions on this in a year's time.
Incidentally, I think 'Welfare Pathway' is a rather dreadful term; so if anyone can come up with anything better, I'd be delighted to hear it.
Fourthly, we have said that we will deal with the invisible wounds of war as well as the visible ones.
On mental health, the government is clear that extra support will be provided to those who need it.
The Prime Minister asked Dr. Andrew Murrison, MP for Westbury, to look at the relationship between the NHS and the Armed Forces community, and to pay particular attention to the mental health of former service personnel.
The findings are expected to be announced shortly.
We are also developing an overarching armed forces mental health plan, which will tell us how the mental health of Service personnel is managed across their careers, which will help to identify where the gaps are, and what needs to be done to plug them, and by whom.
In April next year, there will be a Joint Stress Management Training Centre at the Defence Academy in Shrivenham to co-ordinate the delivery of stress management training to Front Line Commanders.
It will also develop a tri-service policy for operational stress management.
For former service personnel, veterans, the Department of Health and the devolved administrations, with our support, have undertaken community mental health pilots at six NHS Trusts across the UK.
The aim is to make it easier for veterans with concerns about their mental health to seek and access help.
These pilot schemes are now being evaluated which will help with the planning of the future provision of mental health services across the UK from next year.
On broader healthcare issues, I am confident that anyone who is injured is receiving the very best treatment available.
In June, a dedicated military ward was opened in the new state of the art Queen Elizabeth Hospital in Birmingham.
We will continue to invest in facilities which will ensure world class clinical care for the treatment and rehabilitation of injured personnel.
For example, if one looks at the Defence Medical Rehabilitation Centre at Headley Court, it is the premier facility for the rehabilitation of injured Service personnel.
It is extremely impressive, and there's nothing quite like it available in the NHS.
An additional 29 ward beds have been opened so that Headley Court has spare capacity as a contingency against any increase in demand for in-patient treatment of complex trauma and neurological patients.
And apparently there is a rumour circulating that there are plans to close this in two years' time.
This is not true.
The fifth and final principle was that we must improve quality and collaboration; putting people first; and reducing duplication of effort and red tape.
All of us here have a role to play.
And through life support will be increasingly important as changes in society and technology compel us to approach issues in a different way.
I spoke about healthcare just now, and this is an area where there are good examples of the government and charities working together to improve the welfare of our people.
For example, the Queen Elizabeth Hospital Charity is currently raising £1 million to build a Forces Family Centre in the new hospital grounds.
Help for Heroes has helped us to deliver a new rehabilitation complex at Headley Court, including a really amazing swimming pool.
There is also the army recovery capability (ARC), which will deliver high quality command and care for wounded, injured, and sick personnel to enable them to return to duty as swiftly as possible; or to make the smoothest transition to an appropriately skilled and supported life outside the service.
The ARC has been developed, and will be funded, in partnership with Help for Heroes, the Royal British Legion, and other service charities.
Battle Back, through adaptive sports opportunities and adventurous training, offers tremendous potential to aid the rehabilitation of our injured personnel and a return to an active life.
Part of the ARC intention is to build a Battle Back Centre with RBL funding.
If you'd like to contribute personally, you could buy Tony Blair's memoirs, since he's donating the proceeds to this excellent cause…!
Personally, you will understand that I will not be buying it, but will instead donate the amount directly and gift aid it!
Operational welfare is another area where the charitable sector can and does really make a difference.
The pre-Christmas period has traditionally seen vast numbers of unsolicited goodwill parcels being sent through the BFPO system, which often means that mail from friends and family is not delivered in good time.
To avoid pressures on the supply chain, and indeed operational dangers, we are again running a campaign to encourage the public to show their support in better ways, through 'uk4u Thanks!' or the SSAFA Operational Welfare Fund.
Ladies and Gentlemen, that's a quick stock take of recent progress.
There is still much to do, though we know that money is tight.
I would add briefly that we've been in government for four months only and it would be partisan and unfair of me not to pay tribute to the areas of good work that the previous administration undertook.
But I hope I have also shown where our priorities lie, particularly our focus on mental health and care for the injured.
Money is often not the best answer anyway.
Good ideas, and thinking outside the box, are just as precious.
That's why we welcome initiatives like Pryors Bank Cafe in Fulham, which was founded by a former soldier, which trains former service personnel to NVQ standard with the chance of working in West End restaurants.
The not profit cafe is run in partnership with the Sir Oswald Stoll foundation, which is a home for ex-service personnel, and supported by RBL.
It pays people a wage, gives them a chance to study at college, and assists in finding them accommodation.
If any of you are involved with outstanding work like this, make sure that everyone knows about it.
We talk in the government about the 'Big society'.
If I might say so, this is a great example of effective partnerships across the sectors, and the 'Big society' being brought to life for those who need it most.
Published 21 September 2010