Tuberculosis testing in Malaysia
Updated 20 January 2023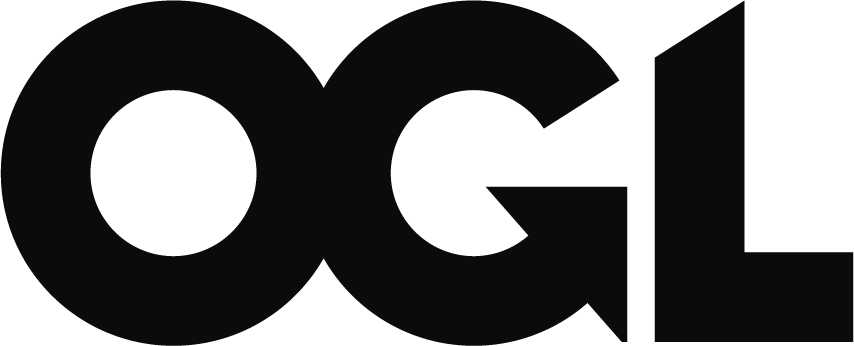 © Crown copyright 2023
This publication is licensed under the terms of the Open Government Licence v3.0 except where otherwise stated. To view this licence, visit nationalarchives.gov.uk/doc/open-government-licence/version/3 or write to the Information Policy Team, The National Archives, Kew, London TW9 4DU, or email: psi@nationalarchives.gov.uk.
Where we have identified any third party copyright information you will need to obtain permission from the copyright holders concerned.
This publication is available at https://www.gov.uk/government/publications/tuberculosis-test-for-a-uk-visa-clinics-in-malaysia/tuberculosis-testing-in-malaysia
You must be tested for tuberculosis (TB) if you are coming to the UK for more than 6 months and are a resident of Malaysia.
Your test must be from a clinic approved by the Home Office. We will not accept a TB test certificate from a clinic we have not approved.
Kuala Lumpur
Dr Ong Kee Liang – Life Care Diagnostic Medical Centre SDN BHD
1st Floor, Wisma Life Care
No. 5, Jalan Kerinchi, Bangsar South
59200 Kuala Lumpur

Telephone: +60 3 2241 3610
SMS/Whatsapp: +60 12 234 3610
Fax: +60 3 2241 3617
Email: info@lifecare.com.my
Website: www.lifecare.com.my
Janice Lim – Health Screening Centre
Gleneagles Hospital (Kuala Lumpur)
282 and 286 Jalan Ampang
50450 Kuala Lumpur, Malaysia

Telephone: +60 3 4141 3282
Fax: +60 3 4141 3280
Email: janicelim@gleneagleskl.com.my
Website: www.gleneagleskl.com.my
Laurent Bleu Medical Clinic
Lot 12734
Jalan Choo Lip Kung, Taman
Tayton View
Kuala Lumpur MY, 56000
Cheras, Wilayah Persekutuan

Telephone: +60 3 9130 2328
Email: enquiry@laurentbleu.com
Website: https://www.laurentbleu.com/
Opening hours:
Monday to Thursday, 8:30am to 5:30pm
Friday, 8:30am to 4pm
Saturday, 8:30am to 12:30pm
Closed on Sundays and public holidays.
Test fees
| 11 years and above | Below 11 years |
| --- | --- |
| RM 200 | RM 180 |
Penang
Penang Adventist Hospital (operated by Adventist Hospital and Clinic Services Malaysia)
Adventist Wellness Centre,
465 Jalan Burma
Penang 10350
Malaysia

Telephone: +60 4 2227779 or 2227732
Fax: +60 4 2283276
Email: wellnesscentre@pah.com.my
Port Dickson
UCSI Hospital
2, Avenue 3
Persiaran Springhill
71010 Port Dickson
Negeri Sembilan

Telephone: +60 6648 8888
Email: info@ucsihospital.com
Website: https://www.ucsihospital.com
Opening hours:
Monday to Friday, 9am to 4:30pm
Saturday, 9am to 11:30am
Test fees
| 11 years and above | Below 11 years |
| --- | --- |
| RM 228 | RM 267 |
Sabah
Teo Chun Lip, Dr Ana Poorani Abdullah, Dr Eleen Virdraya Sipawi – KPJ Sabah Specialist Hospital
Customer Service
KPJ Sabah Specialist Hospital
SMC Healthcare SDN BHS
(A Member of KPJ Healthcare Berhad)
Lot No. 2, Off Jalan Damai, Luyang
88300 Kota Kinabalu
Sabah Malaysia

Telephone: +088 322196 (Direct Line) / 322000 (General Line)
Fax: +088 272622
Email: customerservice@smckk.kpjhealth.com.my
Website: www.kpjsabah.com
Sarawak
Normah Medical Specialist Centre
Lot 937, Section 30, KTLD,
Jalan Tun Abdul Rahman Yakub,
Petra Jaya 93050
Kuching, Sarawak

Telephone: +60 82440055
Email: inquiry@normah.com
Website: http://www.normah.com.my
Attending the clinic
You should contact one of the approved clinics to book an appointment and make it clear you need the test for a UK visa application.
You can expect to get an appointment within a few days of your request. At busy times, you may have to wait 10 days for an appointment, especially during the UK student visa peak season between June and October.
If you would like an appointment with a female clinician, please ask the clinic when you schedule your appointment.
If you need to cancel your appointment you should contact the clinic as soon as possible.
What you should bring
proof of identification, which contains your photograph, such as your passport
the TB test fee
if you have had TB in the past or have any other lung disease, details of previous screenings and, if possible, medical notes and x-ray results
Test fees
The fee for TB screening is typically between 100 and 250 Malaysian ringgits (MR) depending on the clinic. You will pay the clinic directly for the cost of your TB test. The cost of the test is in addition to the visa application fee.
The test fee does not cover treatment if you have TB.