The Digital Skills Partnership Board: Board members and terms of reference
Published 20 November 2017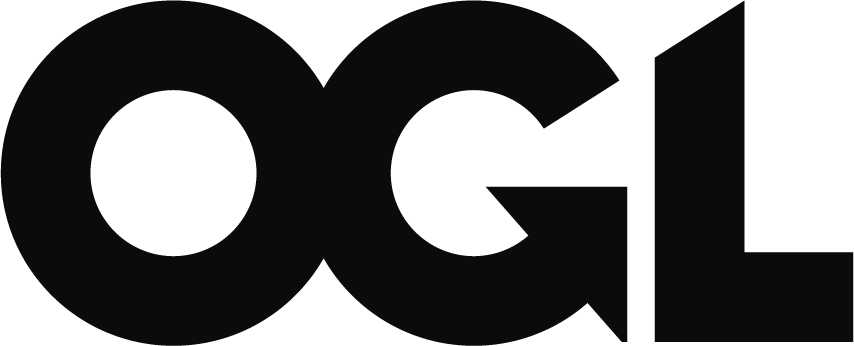 © Crown copyright 2017
This publication is licensed under the terms of the Open Government Licence v3.0 except where otherwise stated. To view this licence, visit nationalarchives.gov.uk/doc/open-government-licence/version/3 or write to the Information Policy Team, The National Archives, Kew, London TW9 4DU, or email: psi@nationalarchives.gov.uk.
Where we have identified any third party copyright information you will need to obtain permission from the copyright holders concerned.
This publication is available at https://www.gov.uk/government/publications/the-digital-skills-partnership/the-digital-skills-partnership-board-board-members-and-terms-of-reference
1.

The Digital Skills Partnership Board
1.1

Board members
Co-Chairs
Department for Digital, Culture, Media and Sport: Matt Warman MP, Minister for Digital and Broadband
Innovate UK: Phil Smith, former CEO & Chair, Cisco UK & Ireland
Board Members
AbilityNet: Gary Moore, CEO
AWS: Gavin Jackson, Managing Director UK&I
Barclays: Steven Roberts, Director, Strategic Transformation
BBC: Jessica Cecil, Controller of BBC Make it Digital
BT: Liz Williams, Director, Digital Society
Confederation of British Industry: Felicity Burch, Director of Innovation
Federation of Small Businesses: Martin McTague, Policy Director
Global Tech Advocates: Russ Shaw, CEO
Good Things Foundation: Helen Milner, CEO
Google: Alina Dimofte, Public Policy Manager
LEP Network: Christine Gaskell, Chair, Cheshire and Warrington LEP
Lloyds Banking Group: Nick Williams, MD, Commercial and Business Banking Transformation
Microsoft: Ian Fordham, UK Chief Learning and Skills Officer
Nominet: Eleanor Bradley, COO
Oxford Internet Institute: Grant Blank, Research Fellow
Raspberry Pi: Phil Colligan, CEO
Stemettes: Anne-Marie Imafidon, CEO and Founder
Tech Nation: MB Christie, COO
Tech UK: Anthony Walker, Deputy CEO
Government departments attending meetings
Department for Business, Energy and Industrial Strategy
Department for Digital, Culture, Media and Sport
Department for Education
Department for Work and Pensions
Ministry of Housing, Communities and Local Government
1.2

Terms of Reference
Background: Aims of the Digital Skills Partnership
For the UK to be a world-leading digital economy that works for everyone, it is crucial that everyone has the digital skills they need to fully participate in society. We need to consider skills at all levels: the basic digital skills which support digital inclusion, the general digital skills that are increasingly needed for jobs in almost every sector and to get the most out of the digital economy and the advanced digital skills required for the growing number of specialist digital roles.
The aim is to improve digital skills and capability levels across the skills spectrum, but government cannot do it alone. This is an opportunity for government to play an important role in convening public, private and third sector partners to deliver a more collaborative, coordinated and innovative approach to meeting the digital skills challenge.
The Digital Skills Partnership will in particular aim to:
increase the digital capability needed to build thriving local digital economies by sharing and incentivising best practice at a local level and supporting the creation of Local Digital Skills Partnerships; and
create a more coherent framework that enables people and organisations to identify and access good digital skills training opportunities and enables providers to collaborate to upscale and innovate.
Role of the Digital Skills Partnership Board
The Digital Skills Partnership Board will provide strategic support and challenge to ensure the desired outcomes of the Digital Skills Partnership are delivered in the best way possible. It will also share experience, knowledge, networks and, where possible, resources to further the work of the Digital Skills Partnership, setting aside corporate agendas.
Ways of Working
In order to maximise impact, the Board will focus on a set of clearly defined recommended work-streams with members leading or co-leading delivery groups to drive forward action. Those groups will have representation from a wider range of partners, to ensure maximum diversity of thought, resources and experience. Digital skills and inclusion policy is devolved to the nations. DCMS will continue to engage with Devolved Administrations to share and promote DSP programmes.
The Digital Skills Partnership Board will be co-chaired by the Minister of State for DIgital, Matt Hancock and the Chair of the Tech Partnership, Phil Smith. It will meet 3 to 4 times a year unless the co-chairs decide otherwise. The Terms of Reference and membership of the Board will be published on GOV.UK.
Membership
Members are selected and invited by the Minister for Digital to represent a diverse range of organisations. If a member leaves their organisation or changes roles within it a new member may be sought to fill their place.
Secretariat
The DCMS Digital Skills and Inclusion team will provide the Secretariat. It will manage the agenda, arrange meetings, and commission and quality assure papers.
November 2017