Guidance for photographers
Published 9 April 2014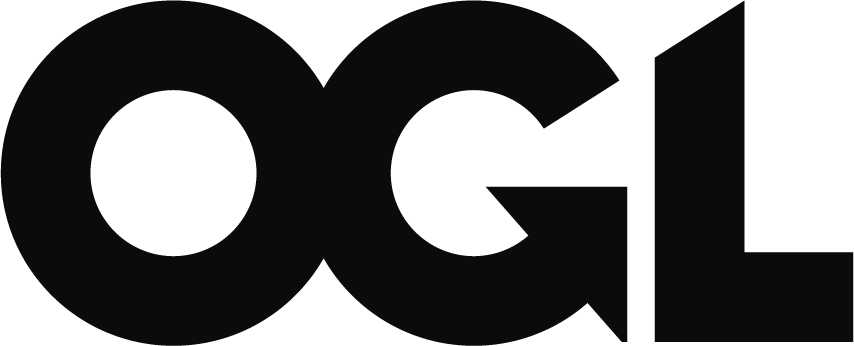 © Crown copyright 2014
This publication is licensed under the terms of the Open Government Licence v3.0 except where otherwise stated. To view this licence, visit nationalarchives.gov.uk/doc/open-government-licence/version/3 or write to the Information Policy Team, The National Archives, Kew, London TW9 4DU, or email: psi@nationalarchives.gov.uk.
Where we have identified any third party copyright information you will need to obtain permission from the copyright holders concerned.
This publication is available at https://www.gov.uk/government/publications/passport-photos-guide-for-photographers/guidance-for-photographers
All UK passports use facial biometrics to measure facial features. Passport photographs must meet the required standards to be used for biometrics. Any defects in the photograph might delay a passport application.
1.

The basics
1.1

Photo-checking template

Download a copy of our photo-checking template. This is the same template that Post Offices use. It ensures that there is sufficient distance between the key facial reference points for us to obtain a facial biometric.

Print this PDF onto clear acetate and, as there are two templates on the PDF, cut into two. Affix one edge of the template to a white backing board, so you can slide the photo under the acetate. On the photo, the face must be between 29mm and 34mm from the bottom of the chin to the crown (the top of the head, not the top of the hair).

The face on the photograph should be as large as possible, but always make sure that there is a suitable distance between the edge of the image and the edge of the subject's face. It is not necessary for all of the subject's hair to be in the photo.

You should also read through 'Guidelines for passport photographs'. This is issued to everyone applying for a passport, and has example photographs.

HM Passport Office cannot advise on photographs for British passport applications made overseas. Please contact your nearest British representation or check the Foreign and Commonwealth Office website.
1.2

Quantity and format

The applicant must submit two identical photos, produced from the same film or from the same electronic file capturing the digital image. Digital enhancement is not acceptable as this can result in the capture of an inaccurate biometric.
1.3

Paper and sizing

Photos must:
measure 45mm by 35mm
be printed on high quality, medium / low gloss or matt photographic paper (photos printed at home are not usually clear enough to measure facial biometrics)
not be printed on heavy weight paper, like cardboard
not be printed on corrugated paper
have a backing that allows the countersignatory to certify one of the photos and sign in ink, without smearing
Photos can have trademarks or other printing on the reverse, if this printing doesn't show through when the photo is scanned onto our system. This happens when bold back print is used, and where the image is very pale; in these cases proper lighting and exposure are even more important than usual.
1.4

Glasses

Customers who wear glasses should remove them to ensure that an accurate biometric can be obtained. Glasses can often show reflection or glare from flash, and the frames can obscure facial features. While this may mean that their passport photo does not show them as they usually appear, their photo will still be a good likeness.

Customers with a visual impairment should also follow this guidance. Dark, tinted or mirrored glasses must be removed - otherwise a biometric cannot be captured.
2.

General photo requirements

Photos must be clear, sharp and in focus. They must be a true likeness of the subject.

Photos must be colour; black and white photos are not acceptable.

Photos must not be manipulated, for example, by removing spots or softening lines or shadows. Mirror images (that is where the picture is flipped from one side to another, left to right or right to left) cannot be used.

Where very young children are being supported, you must ensure that no hands are visible. We recommend that infants who are unable to support themselves are laid on a light grey sheet and photographed from above.
2.1

Face

For passport photos:
eyes must be open and clearly visible, with no flash reflections and no 'red eye'
facial expression must be neutral (neither frowning nor smiling), with the mouth closed
photos must show both edges of the face clearly
photos must show a full front view of face and shoulders, squared to the camera
the face and shoulder image must be centred in the photo; the subject must not be looking over one shoulder (portrait style), or tilting their head to one side or backwards or forwards
there must be no hair across the eyes
hats or head coverings are not permitted except when worn for religious reasons and only if the full facial features are clearly visible
photos with shadows on the face are unacceptable
photos must reflect/represent natural skin tone
2.2

Background

Photos must have a background which:
has no shadows
has uniform lighting, with no shadows or flash reflection on the face and head
shows a plain, uniform, light grey or cream background (5% to 10% grey is recommended)
3.

Exceptions

Photographic rules are relaxed in the following cases:
where children are over 1 and under 6 years old, we don't need their mouths closed and eyes looking at the camera
infants less than 12 months old must have an image that is a good likeness: we don't need their eyes open and mouth closed, and have also waived the template check requirement for babies
applicants with either physical or mental disabilities may find it difficult to meet our requirements, so we will accept as good an image as possible, with by a statement that they cannot meet the requirement because of a disability
3.1

Further help

For further advice, please contact the passport advice line on 0300 222 0000. If they are unable to assist, your message will be passed to the relevant person.

For more detailed technical information, see the International Organisation for Standardisation (ISO) Standard on Face Biometrics (including image capture) ISO 19794-5 which can be found on the ISO website.

HM Passport Office's photographic standards are designed to ensure that photographs submitted with passport applications are suitable for biometrically-enabled passports. These passports meet the requirements set out by the International Civil Aviation Organisation (ICAO), the governing body that recommends standards for travel documents.