Our MMO Story - the next ten years
The Marine Management Organisation (MMO) launches its aims and ambitions for the future of our seas, coasts and communities.
Details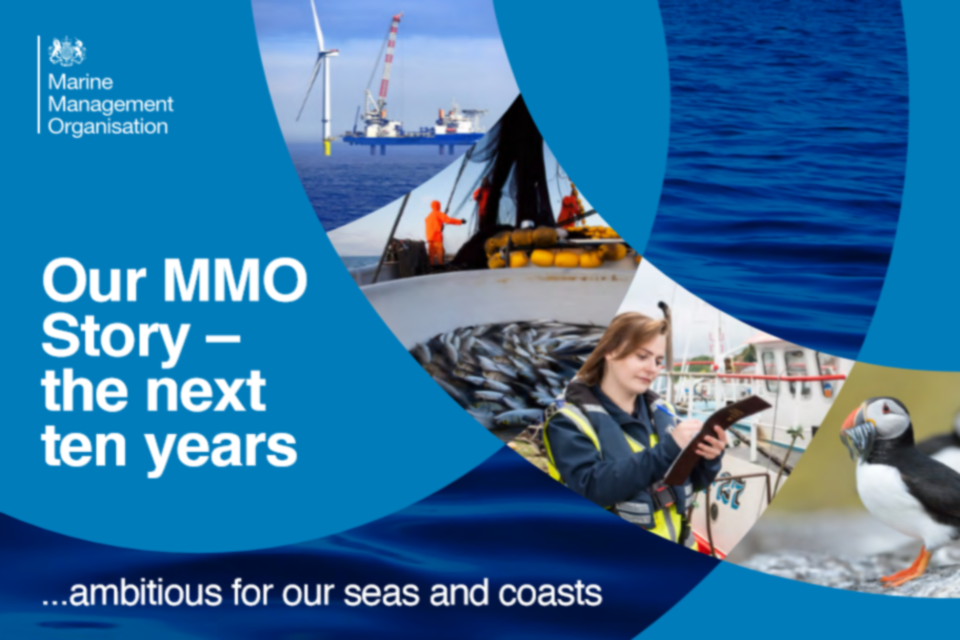 …Ambitious for our seas and coasts
The Marine Management Organisation (MMO) has launched its vision: 'Our MMO Story – the Next Ten Years'. This sets out the MMO's aims and how it will achieve its bold ambitions for a prosperous future for our seas, coasts and communities.
The seas have never been more important to the future of the planet and MMO's role, managing a vast area of sea that is almost double England's land mass, has never been more vital.
Our seas are among the busiest in the world, enabling leisure, shipping, fisheries, construction, transport, energy and communications. Today, 95% of imports and exports come by sea through our ports, offshore wind is set to generate a third of the country's electricity by 2030, and our seafood industries add almost £2 billion to the economy.
At the same time, our seas sustain our environment and the planet could not survive without them. MMO's purpose is to protect and enhance our precious marine environment and support UK economic growth by enabling sustainable marine activities and development.
As our focus is on the major challenges and opportunities of economic recovery, climate change and transition from the EU, we are delighted to share our vision and begin the next stage of MMO's journey - with renewed purpose, ambition and identity.
We look forward to working with our many stakeholders and delivery partners along the way.
Tom McCormack CBE, Chief Executive of MMO.
Published 16 July 2020