Privacy notice for personal data processed for the administration of IP Rights
Updated 20 July 2022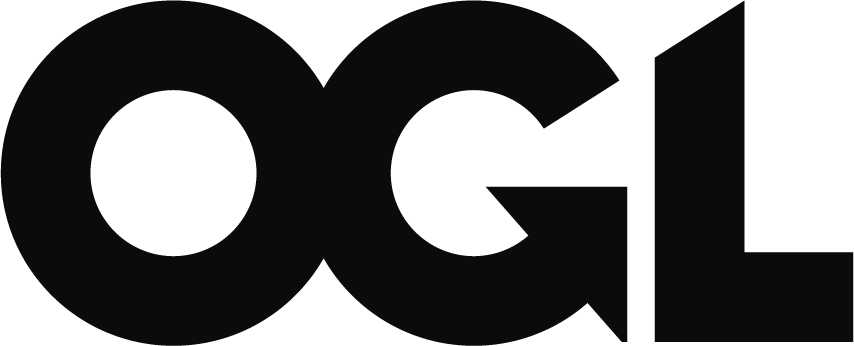 © Crown copyright 2022
This publication is licensed under the terms of the Open Government Licence v3.0 except where otherwise stated. To view this licence, visit nationalarchives.gov.uk/doc/open-government-licence/version/3 or write to the Information Policy Team, The National Archives, Kew, London TW9 4DU, or email: psi@nationalarchives.gov.uk.
Where we have identified any third party copyright information you will need to obtain permission from the copyright holders concerned.
This publication is available at https://www.gov.uk/government/publications/intellectual-property-office-privacy-notices/privacy-notice-for-personal-data-processed-for-the-administration-of-ip-rights
This privacy notice will help you to understand what personal data the IPO collects about you, how the IPO uses this personal data, what personal data is made public (including online) as part of the IP rights application process, and what rights you have regarding your personal data.
It is important that you read this notice, together with any other privacy notice that is provided to you on specific occasions when we are collecting or processing your personal data, so that you are aware of how and why we are using it.
This notice applies to individual persons who are external to the IPO. This notice does not form part of any contract. This notice can be updated at any time and we will inform you if this occurs.
Personal data is any information that can be used to identify a living individual, either on its own, or in combination with other pieces of data. Examples of personal data includes your name and address.
Data processing includes the collection, use, and storage of data.
The administration of an intellectual property right (e.g., Patent, Trade Mark, Copyright or Design) includes application, maintenance, renewal, dispute resolution, enforcement, licensing and other processes related to the granting and protection of that right, which includes surveys to track satisfaction and inform improvement. It also includes the publication of your personal data in an official register in accordance with the requirements of the relevant Act of Parliament. The official registers are maintained online.
The data controller is the Intellectual Property Office (IPO) per article 4 of the UK General Data Protection Regulation (GDPR).
The Data Protection Officer for the IPO can be contacted using the contact details below:
The Data Protection Officer
Business Energy & Industrial Strategy (BEIS)
1 Victoria Street
London
SW1H 0ET

Email: dataprotectionofficer@beis.gov.uk
1.

The purpose of processing your data

The IPO processes your personal data for the purposes of administering intellectual property rights, and to perform tasks related to exercising its authority as the UK's Intellectual Property Office.
2.

The lawful basis for processing your data

The IPO processes your personal data for the performance of a task carried out in the public interest or in the exercise of the official authority given to it, per Article 6(1)(e) of the UK GDPR.
3.

Your rights

You have the following rights regarding your personal data:
you have the right to request access to your data
you have the right to correct your data if it is incorrect
you have the right to object to your data being processed
If you wish to exercise your rights please contact the Data Protection Officer above.
4.

If you do not provide your personal data

If you do not provide all the requested personal data, then the IPO may not be able to administer your IP right.

If you have nominated a representative (e.g. a patent or trade mark attorney) to facilitate the IP services you have requested, your nominated representative will share your personal data with the IPO. The IPO will not inform you of this data sharing, under the provisions of Article 14(5)(a) of GDPR.
5.

Publication of IP rights

When the IPO receives an application for an IP right, the IP legislation requires us to make some information available to the public on our website.

In addition, when an application for an IP right is published most details and correspondence will be viewable by the public, including on our website. For trade mark applications, some details become public within hours of receipt by the IPO. The details published online include the following personal data:
applicant name
applicant address
address for service
inventor name (for patents)*
inventor address (for patents)*
If you do not want your home address to be published, then please provide an alternative address such as a PO Box or business address where you can receive correspondence.
Other details included in the application documents (including completed forms and other correspondence) will be available to the public on request.
Some personal details are published in the Journals for patents, trade marks and designs, and in the A/B specifications for patents. This information is available online. These publications provide a snapshot of details at the time of publication, so it is not possible to later remove or change the details showing in those publications.
the inventor may request to keep their name and address confidential. In such cases this data will not be published online or made available to the public
6.

Data transfers

Your personal data is shared with other organisations under lawful agreements and to perform tasks relating to the IPO exercising its authority as the official UK government body responsible for IP rights.

To improve worldwide IP administration, we may share your data with other IP offices such as the European Patent Office (EPO), the European Union Intellectual Property Office (EUIPO), and the World Intellectual Property Organization (WIPO). We may also share your data with other national IP offices.

Some of these organisations could be based outside of the European Economic Area (EEA) or could store data outside the EEA.

Your personal data may be used for research or analysis purposes. Your personal data may also be used by our auditors to assess our compliance with standards and regulations.

Your personal data is shared using secure transfer methods and will not be transferred to any additional third parties. The IPO has assured the data safeguarding measures of all organisations with which your personal data is shared.
7.

How long we keep your personal data

Your personal data will be retained in accordance with the IPO's data retention and disposal policies.
8.

The use of automated decision making

Your personal data is not used in any automated decision making (a decision made solely by automated means without any human involvement) or profiling (automated processing of personal data to evaluate certain conditions about an individual).
9.

Change of purpose

We will process your personal data for the purpose for which we collected it. If we process your personal data for another purpose that we reasonably consider to be compatible with the original purpose, we will notify you and explain the legal basis which allows us to do so.

Please note that we might process your personal data without your knowledge or consent, in compliance with the above rules where this is required or permitted by law.
10.

Changes to this privacy notice

We reserve the right to update this privacy notice at any time, and we will provide you with a new privacy notice when we make any substantial changes. We will also notify you in other ways from time to time about the processing of your personal data.
11.

How to lodge a complaint

If you have a complaint regarding the processing of your personal data, then please contact the Data Protection Officer listed above. You also have the right to lodge a complaint with the supervising authority, the Information Commissioner's Office (ICO), at any time. Should you wish to exercise that right the full details are available at the ICO website.