Notice
inSIGHT: read the latest edition
inSIGHT is Dstl's regular defence, science and technology eBulletin aimed at the supplier community. Read or subscribe to inSIGHT.
Detail
inSIGHT is a regular defence, science and technology eBulletin written for the Defence Science and Technology Laboratory's (Dstl's) external suppliers. It covers the latest science and technology news and events, developments in Dstl's programmes, information about new and existing contracts and case studies.
Dstl will only collect and use the information given on this subscription for the purposes of email communications. We will not pass on your details to any third party without your consent. Dstl is committed to ensuring that all your personal data, including that of a sensitive nature, is used with your consent, respect for your privacy and only for the limited, clearly stated purposes above. This also accords with our legal obligations under the Data Protection Act. By subscribing to the eBulletin, you are confirming that you understand this statement and that you agree that your personal data can be used as described.
To unsubscribe at any time, you can click the unsubscribe link within the inSIGHT eBulletin. If you have any questions related to inSIGHT, please email insight@dstl.gov.uk.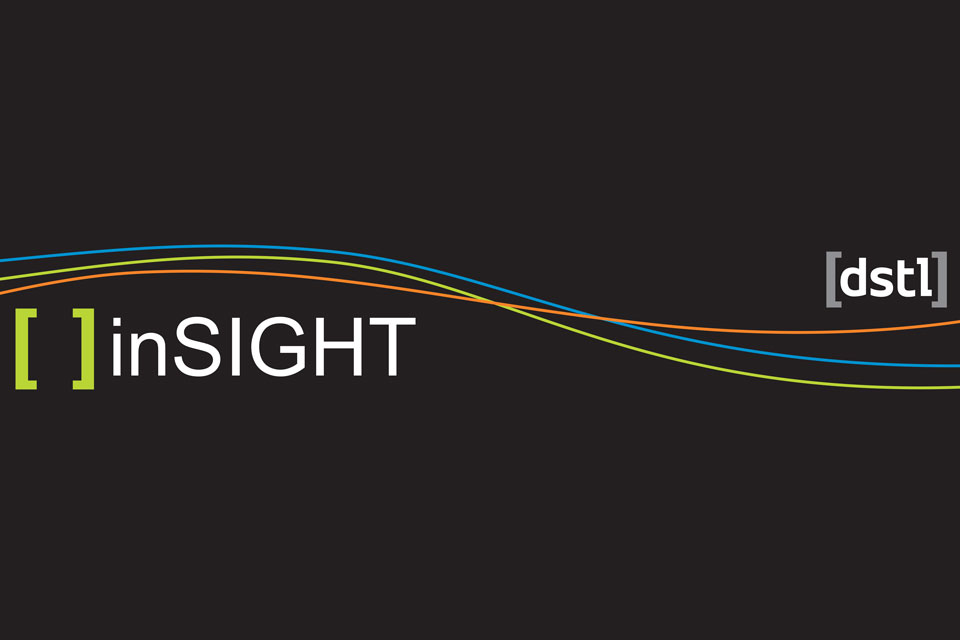 Previous editions of inSIGHT
You can read previous editions from the inSIGHT archive.