Horizon 2020 funding if there's no Brexit deal
Updated 28 June 2019
This guidance was withdrawn on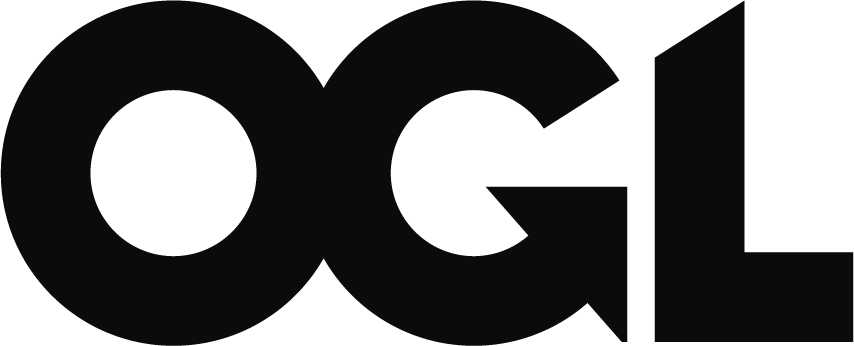 © Crown copyright 2019
This publication is licensed under the terms of the Open Government Licence v3.0 except where otherwise stated. To view this licence, visit nationalarchives.gov.uk/doc/open-government-licence/version/3 or write to the Information Policy Team, The National Archives, Kew, London TW9 4DU, or email: psi@nationalarchives.gov.uk.
Where we have identified any third party copyright information you will need to obtain permission from the copyright holders concerned.
This publication is available at https://www.gov.uk/government/publications/horizon-2020-funding-if-theres-no-brexit-deal/horizon-2020-funding-if-theres-no-brexit-deal--2
Delivering the deal negotiated with the EU remains the government's top priority. This has not changed.
However, the government must prepare for every eventuality, including a no deal scenario. For 2 years, the government has been implementing a significant programme of work to ensure that the UK is prepared to leave the EU.
Last summer, the government published a series of 106 technical notices setting out information to allow businesses and citizens to understand what they would need to do in a no deal scenario so they can make informed plans and preparations.
This technical notice offers guidance for continued planning in the event of no deal.
We are working with the devolved administrations on technical notices and we will continue to do so as plans develop.
Purpose
This notice provides information on our plans to support UK research and innovation in the event that the UK leaves the EU without a deal. This includes the Horizon 2020 funding guarantee and the extension to the guarantee. It is aimed at UK organisations, such as universities and businesses, who are in receipt of Horizon 2020 funding or who are bidding for such funding. It will also be of interest to EU organisations who work with UK participants on Horizon 2020 projects.
This notice does not provide information on future framework programmes. Looking beyond 2020, the UK remains committed to ongoing collaboration in research and innovation and wants to work with the EU on a mutually beneficial outcome.
Before the UK leaves the EU
Horizon 2020 is an EU Research and Innovation programme ever with nearly €80 billion of funding available over 7 years (2014 to 2020). The UK has secured €5.5 billion of funding to date (13.5% of the total).
Horizon 2020 couples research and innovation, focusing on excellent science, industrial leadership and tackling societal challenges. The UK and EU's intention is that the eligibility of UK researchers and businesses to participate in Horizon 2020 will remain unchanged for the remaining duration of the programme. This has been agreed as part of the Financial Settlement which was signed-off by both UK and European Commission negotiators in a draft Withdrawal Agreement and welcomed by the other 27 EU countries at the March European Council.
The government has reached an agreement with the EU on an extension to Article 50 until 31 October 2019, with the option to leave earlier as soon as a deal has been ratified. During this extension period the UK will remain a member of the EU with all the relevant rights and obligations. This means that the UK will continue to participate in Horizon 2020 as an EU Member State.
In this extension period, UK organisations and individuals in receipt of Horizon 2020 funding should continue their project activity in line with the existing terms and conditions set out in any EU grant agreement. Beneficiaries should not terminate their agreement with the EU.
Our focus remains ensuring our smooth and orderly withdrawal from the EU with a deal as soon as possible and the government is working to agree a deal which works for the whole of the UK. An important part of this process is giving certainty to businesses and citizens. Under the Withdrawal Agreement negotiated with the EU, the UK will continue to participate in the programmes financed by the current EU Budget until their closure. This means that all EU funded programmes will be fully funded under the current 2014-2020 Multiannual Financial Framework. Leaving the EU with a deal remains the government's top priority.
After the UK leaves the EU in a 'no deal' scenario
In the event of a 'no deal' scenario, the UK's departure from the EU would mean UK organisations may be unable to access funding for Horizon 2020 projects after exit day. However, as a responsible government we've been preparing to minimise any disruption in the event of no deal for over two years. That is why the Chancellor announced in August and October 2016 that the government will guarantee funding for competitively bid for EU projects submitted before the UK leaves the EU, including Horizon 2020 projects. The guarantee will cover all successful bids submitted by UK participants before the UK exits the EU, for the full duration of the projects.
In July 2018, the Chief Secretary laid a written ministerial statement (HCWS926) extending this guarantee to provide further stability for UK organisations in a 'no deal' scenario. The extension to the guarantee will additionally cover funding for successful bids where UK organisations are able to participate as a Third Country in competitive EU grant programmes. This extension runs from exit day until the end of 2020 and will apply for the lifetime of the projects.
In the event of a 'no deal' scenario, UK researchers and businesses would be able to apply to and participate in all those Horizon 2020 calls open to Third Country participants from the date of exit, with funding provided via the extension to the guarantee. Third Country participation is a well-established part of Horizon 2020 - entities from third countries currently participate in and lead consortia in a wide range of collaborative programmes. The government is seeking discussions with the European Commission to agree the details of our continued participation as a Third Country.
The guarantee covers funding committed to UK Horizon 2020 grant holders. Funding provided to recipients under the guarantee can be used in line with existing arrangements, for example to procure goods or services outside of the UK, provided this is currently permitted. The guarantee will also cover any administrative costs incurred by a UK organisation responsible for coordinating certain EU funded projects. However, it will not cover funding that had been committed by the EU to non-UK beneficiaries.
We are aware of some cases where UK participants lead a consortium and are responsible for distributing funding to the other participants. Third Country participants in Horizon 2020 are eligible to coordinate projects, and we are seeking to discuss with the European Commission the mechanism by which UK coordinators would disburse EU funding to other partners in a no deal scenario. The guarantee and extension include funding for co-ordination tasks if they are carried out by a UK coordinator. This will help ensure that the UK remains at the centre of collaborative science and research.
These discussions with the European Commission will also need to include consideration of projects where the UK's change in status from EU member state to Third Country could lead to concerns about ongoing compliance with Horizon 2020 rules (for example, where a consortium no longer meets the threshold for Member State and/or Associated Country participants).
Third Country participation does not extend to some Horizon 2020 calls; these include European Research Council (ERC) grants, some Marie Sklodowska-Curie Actions (MSCA) and the SME instrument.
Further updates will be provided on Horizon 2020 no deal planning in due course.
The government is signalling our commitment to the future of our country and the world through our goal to increase UK research and development spending to 2.4% of GDP by 2027.
The International Research and Innovation Strategy (IRIS) was launched on 14 May. This is a long-term strategic vision and framework for the UK's international (European and Global) collaboration in research and innovation.
Actions for businesses and other stakeholders
For all UK recipients
The Government has commissioned UK Research & Innovation (UKRI) to deliver the guarantee and extension for Horizon 2020 projects, if it is required. UKRI will use existing systems to administer the guarantee and extension to ensure a smooth transition in funding arrangements for UK beneficiaries.
Current UK recipients of Horizon 2020 funding should provide initial data about project(s) on a portal hosted on GOV.UK, if they have not already done so. The portal is designed to ensure that UKRI has information about projects and participants in order to deliver the guarantee if required. UKRI will ensure that details of UK systems and processes are shared through the portal before UK beneficiaries are required to take any action.
More information on the portal is available on the UKRI webapge.
For EU citizens and organisation
Organisations in member states who are part of a consortium with UK participants do not need to register on the UKRI portal.
Further information
The Horizon 2020 Q&A provides more detail on the underwrite guarantee, the extension to the guarantee and how the UK will continue to support research and innovation after exit day.
Norway, Iceland and Liechtenstein are party to the Agreement on the European Economic Area and participate in other EU arrangements. As such, in many areas, these countries adopt EU rules. Where this is the case, these technical notices may also apply to them, and EEA businesses and citizens should consider whether they need to take any steps to prepare for a 'no deal' scenario.
This notice is meant for guidance only. You should consider whether you need separate professional advice before making specific preparations.
It is part of the government's ongoing programme of planning for all possible outcomes. We expect to negotiate a successful deal with the EU.