Financial top tips for service personnel
Updated 15 June 2020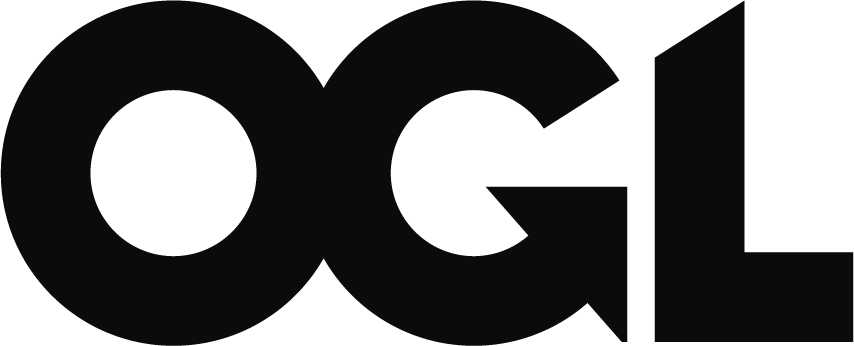 © Crown copyright 2020
This publication is licensed under the terms of the Open Government Licence v3.0 except where otherwise stated. To view this licence, visit nationalarchives.gov.uk/doc/open-government-licence/version/3 or write to the Information Policy Team, The National Archives, Kew, London TW9 4DU, or email: psi@nationalarchives.gov.uk.
Where we have identified any third party copyright information you will need to obtain permission from the copyright holders concerned.
This publication is available at https://www.gov.uk/government/publications/financial-top-tips-for-service-personnel/financial-top-tips-for-service-personnel
About this guidance
Service personnel and their families can experience difficulty in accessing commercial products and services due to their mobility and time spent outside the UK. This guidance provides service personnel and their families with top tips on getting a fair deal when they need to access financial services.
MOD has made it possible for 3 of the UK's leading credit unions to join forces and make simple savings accounts and loans available to the armed forces and their families. Find out more on the Joining Forces website.
This guide has been jointly developed with the Credit Reference Agencies, the British Insurance Brokers' Association, Royal Mail, the Association of British Insurers, the British Banking Association, the Council of Mortgage Lenders, the Finance and Leasing Association, the Building Societies Association and the UK Cards Association.
Credit ratings
Credit reference agencies hold factual data, provided to them by a wide range of companies, including banks, credit card providers, mail order and mobile phone providers. This data allows a customer to build up a history of repaying credit over time.
A credit history relates to an individual, rather than an address. Every time you move make sure that you notify each of the companies that you have an account with and ensure that you get yourself and any adult family members registered on the Electoral Register. The more information credit reference agencies hold about you, the more accurately lenders will be able to assess your ability to manage credit in the future. As long as you keep your address information up to date, (preferably at a consistent address) your credit history shouldn't be affected simply because you have been posted overseas.
If incorrect information is showing up in your credit report you can contact the credit reference agencies to dispute it, or if you think the information misrepresents your personal circumstances you can ask to have a 'notice of correction' added to your record, allowing you to explain the situation.
Mortgages and loans
Lenders take several factors into account when deciding whether to grant a mortgage or loan. This includes a check against future credit affordability to make sure that you will still be able to afford the repayments if interest rates rise in the future. Your credit history is also very important in a lender deciding whether or not to grant your application, and so you must keep your address information accurate and up to date.
Before you buy a property you need to be able to take on the financial responsibility of a mortgage. The details of every application will be assessed independently. As with a civilian, your income be important in deciding whether or not you are successful. A lender will want a deposit paid towards the cost of a property, and will assess your financial situation to decide whether you can make monthly payments at an acceptable level. Assistance is available through the Forces Help to Buy Scheme.
Some lenders make special allowances for helping service people with their applications when they have spent significant periods of time abroad in the past 3 years. If you have been posted overseas you should check to see whether your lender is one of these. Simply having moved frequently or having lived overseas will not in itself mean that you can't get a mortgage, or that loan repayments will be higher.
BFPO addresses
You must always give your address in the correct BFPO address format and postcode and keep lenders informed every time you move. The Royal Mail has issued special UK postcodes for BFPO numbers that you should use when interacting with UK based websites. This will allow you to order items for BFPO delivery overseas, but will also allow you to maintain your credit history. If a lender is denying you credit simply on account of you having a BFPO address, you may need to tell them to use the BFPO postcode (not the BFPO number from the previous addressing system) when running credit searches on you. All 3 UK credit reference agencies recognise BFPO postcodes
Some lenders haven't downloaded the right BFPO annex from Royal Mail, so their IT systems will not be able to recognise BFPO addresses. MOD and industry bodies are working hard to correct this. However, even though some companies may not recognise the new BFPO address format, most lenders have a process in place for dealing with BFPO addresses manually.
Insurance
Whilst there are specific considerations to take into account with regards to insurance for the armed forces, following these basic principles will help to keep your insurance costs as low as possible.
For motor insurance:
shop around and consider using a broker that specialises in insurance for armed forces personnel, specialist brokers can be found on the British Insurance Brokers' Association website
consider what the excess options are, how much of each claim can you afford to pay yourself and whether the discount is worth it
make sure your insurer does not exclude cover on a military base or airside use
vehicles should have the right insurance for what you use the vehicle for, for example if a forces family is using the car purely for social domestic and pleasure use then they won't need to pay extra for commuting use or business use that they don't need, however business use may be required if duty trips to more than one military base are required
consider the cost of installments as they vary and it may be more cost effective to pay in full
consider a car with autonomous emergency braking, these can be several car groups lower resulting in lower premiums
think about the type of car your have: lower powered, lower value cars attract lower insurance premiums
sign up for 'pay how you drive' insurance, these 'Telematics' policies monitor your driving behaviour and can return a significantly lower premium for safer drivers
building up your no claims discount helps reduce premiums
you may be able to reduce the premium you pay by restricting the cover granted by the policy, for example you could limit the number of people who will drive the vehicle
young drivers may be able to obtain an initial discount on their first year's policy if they have successfully sat the "Pass Plus" course
The Association of British Insurers and the British Insurance Brokers' Association offer further guidance on how to reduce the cost of motor insurance.
When searching for motor insurance cover, it is recommended to avoid using price comparison websites as they will not take into account the unique circumstances of most Service personnel. If you are finding it difficult to get appropriate cover at a fair price, you should consider using an insurance broker which specialises in providing cover for the military. The British Insurance Brokers' Association's find a broker service can assist in this connection.
No claims bonuses
No claims bonuses are not a statutory right. They are a promotional discount based on recent and relevant driving experience.
Due to differences between how different countries run their motor insurance industries, some insurers will not take no claims bonuses from overseas into account. However, most insurers do now recognise overseas no claims bonuses or will preserve your no claims bonus earned in the UK for up to 2 years.
Some insurers who would not ordinarily offer no claims bonuses in these circumstances will do so for service personnel. You may not always find these policies by searching online or using an automated system, so we recommend that you speak to your insurer and explain your circumstances. The Association of British Insurers have also produced a list of all their members who will extend the no claims discount offer to service personnel. The British Insurance Brokers' Association also has members that provide this benefit.
Business use
Some insurers restrict cover to just social, domestic and pleasure usage and actively exclude cover to and from work. It is important that service personnel who are required to use their vehicle to visit more than 1 military establishment maintain the appropriate business use cover (which is referred to by the insurance industry as Class I Business Use).
It is also a requirement for service personnel to select this cover if they wish to recover their motor expenses using the JPA (Joint Personnel Administration) system.
If you are unsure about what your existing policy covers, you should contact your insurer directly and they will explain this for you.
Driving "on base"
Most insurers operate a so called 'airside risk' exclusion which often means that your vehicle will not be covered if it is deemed to be airside. Some insurers do extend this to military bases. This doesn't just affect RAF personnel as anywhere identified as 'airside', such as helicopter pads, would be included.
You should speak to your existing insurer to check the details of your cover. If you need further assistance to help access suitable insurance see the British Insurance Brokers' Association's 'Find-A-Broker' service.
For home insurance:
shop around
combine buildings and content insurance
secure your home
choose to pay a higher excess
pay your premium in one go
accurately calculate the value of your contents
consider installing an insurer approved alarm
don't pay for any unnecessary extras
The Association of British Insurers and the British Insurance Brokers' Association offer further guidance on how to reduce the cost of home insurance.
Insurers base their rates on the risk of customers making a claim on their insurance. They look at a wide range of factors, as well as considering previous insurance claims made by individual policy holders. Different insurers calculate and prioritise these rating factors in different ways, and they compete with each other on this basis. Factors that insurers take into account include age, where you live, and any safety or security measures that you have taken to reduce your risk.
Many insurers specialise in particular parts of the insurance market, and so will not provide cover for anyone outside of this target audience. On this basis, you may find that some insurers will refuse to cover you because you are a member of the armed forces. Other insurers might charge a higher premium if they believe that the armed forces are a higher risk market. Because insurance is such a competitive market, you should always shop around to find the cover that best meets your needs.
You may find that you get a better range of options by approaching insurance companies directly, rather than searching for a quote online. In addition, a broker may be able to help in finding an insurance policy that's right for you. You can use the British Insurance Brokers' Association online tool or their helpline to find a broker, or a specialist armed forces insurer or association such as SIIAP may also be able to help you.
Forces Compare is an independent search engine established to find the best insurance deals for those serving in the military and veterans. They compare quotes for insurance to meet your requirement from a select group of highly reputable insurance specialists.