Doing business in Ethiopia: Ethiopia trade and export guide
Updated 13 May 2015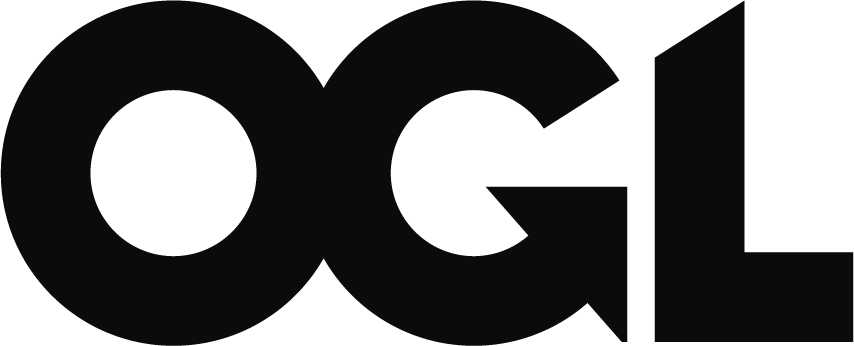 © Crown copyright 2015
This publication is licensed under the terms of the Open Government Licence v3.0 except where otherwise stated. To view this licence, visit nationalarchives.gov.uk/doc/open-government-licence/version/3 or write to the Information Policy Team, The National Archives, Kew, London TW9 4DU, or email: psi@nationalarchives.gov.uk.
Where we have identified any third party copyright information you will need to obtain permission from the copyright holders concerned.
This publication is available at https://www.gov.uk/government/publications/exporting-to-ethiopia/doing-business-in-ethiopia-ethiopia-trade-and-export-guide
1.

Ethiopia export overview

Ethiopia is the fourth largest economy in sub-Saharan Africa. It is predicted to be the third largest by 2025, overtaking Angola.

Ethiopia has an annual average Gross Domestic Product (GDP) growth rate of between 7% and 8% for the past decade.

Many UK businesses operate in Ethiopia, including well-known companies such as Tesco, Unilever, Diageo, Glaxo Smithkline and Diageo.

Benefits to British businesses exporting to Ethiopia include:
access to Europe and Middle East economies
cheap and trainable labour force
stable political and economic environment
low crime rates
one of the largest domestic markets in Africa, with 90 million consumers
1.1

Doing business in Ethiopia
2.

Challenges doing business in Ethiopia

There are some unique challenges UK companies may face when doing business in Ethiopia. These include:
low quality and coverage of infrastructure
ranks 111 out of 177 on the corruption index
inconsistencies in tax assessments and excessive penalties
occasional delays in accessing foreign exchange (sometimes months)
can take up to 75 days to clear imports
the industry sector is small and import dependant, making it vulnerable to foreign exchange shortages
3.

Growth potential

The economy is expected to maintain the rapid growth it has experienced over past 10 years. This is because Ethiopia has:
a large natural resources potential which offer opportunities for expansion of agriculture, fisheries and hydroelectric power generation
an abundant human resource base – cheap labour which can support the expansion of labour intensive manufacturing
a market of over 90 million people - with rising incomes
an established regional aviation hub – Addis Ababa has become a regional air transportation hub, ideal for expanding trade links
3.1

Free trade agreements

Ethiopia has duty and quota free market access to the US under the African Growth and Opportunity Act (AGOA).

It also has duty and quota free market access to the European Union (EU) under the Everything but Arms (EBA) initiative. However, this is a non reciprocal agreement. It is an incentive given by the EU allowing duty free import of goods from Ethiopia to enter its member countries markets.
4.

UK and Ethiopia trade

UK exports to Ethiopia have grown by 135% from £80 million in 2010 to £108 million in 2014.

Investment between UK and Ethiopia has increased considerably in recent years. A number of British firms have invested in sectors such as mining, food and drink, the leather industry and renewable energy.

The top UK exports to Ethiopia are:
power generating machinery and equipment
general and specialised industrial machinery
transport equipment
beverages
miscellaneous manufacturing articles
chemical materials and products
5.

Opportunities for UK businesses in Ethiopia
5.1

Aid Funded Business (AFB)

Despite high economic growth registered in the past 10 years, Ethiopia remains a low income country with over 25 million people living in poverty. Ethiopia is highly vulnerable to price and weather shocks, which can increase poverty.

Net aid flows to Ethiopia have increased in absolute terms from USD 211 million in 1980 to USD 3.5 billion in 2011. The number of donors has also increased from 25 in 2006 to 36 in 2010.

There are AFB opportunities in:
feasibility studies
design
construction supervision
institutional and capacity building support
development of guidelines
civil work
water supply and sanitation work
5.2

Energy

The annual consumption of electricity in Ethiopia is very low, but demand is growing at a rate of 14% per annum.

By 2015, the Government aims to expand electricity coverage of Ethiopia to 75%, doubling the number of households with electricity. 132,000 kilometres of distribution lines will be needed to support expanded coverage. Ethiopia also plans to significantly increase exports of electricity to neighbouring countries.

Renewable energy generation capacity is planned to increase to 37,000 megawatts by 2037. This will cost USD 100 billion. Opportunities to British include:
power generation (on and off grid)
feasibility studies, design and construction supervision
technical assistance, such as project and contract management services
supply of equipment
construction, supervision and rehabilitation of distribution lines
5.3

Oil and gas

Ethiopia has a huge, underexplored, hydrocarbon potential. The sedimentary regions of Ethiopia cover a significant portion of the country. Annual oil imports were USD 2.5 billion in 2012 and are growing.

There are 11 blocks currently open to private investors interested in oil and gas exploration.

There is also a confirmed natural gas reserve of 4.0 trillion cubic feet across 2 fields.

There are opportunities for UK companies in:
prospecting, seismic surveying and exploratory drilling
impact assessment and feasibility studies
development projects
lubricant and fuel import and distribution
5.4

Food and drink

Food processing is the largest and oldest manufacturing industry in Ethiopia. Demand is growing rapidly as a result of increased personal income and recent life style changes.

Soft drinks are in chronic short supply relative to demand, especially in areas outside the main cities. Demand for beer is expanding by 15% per annum.

There is a rising demand for products such as bread, pasta, baby food and confectionery products.

Opportunities for UK companies include:
soft drink production
edible oil production
beer production
agro-processing
5.5

Construction

There is a housing deficit in urban areas of 900,000. There is a considerable unmet demand for less expensive homes.

Ethiopia has one of the lowest road densities in Africa. There is a 5 year development plan that aims to construct 70,000 kilometres of road. The project is worth £5.5 billion. The government also plans to complete the construction of 2,400 km of railways by 2015.

Potential opportunities for UK companies include:
road network feasibility and design studies
supervision and management of projects
road and railway and building construction contracts
construction machinery, chemicals and building materials
housing for middle income households
commercial parking developments
5.6

Tourism

Ethiopia is rich in tourist resources. It has 10 United Nations Organization for Education, Science and Culture (UNESCO) registered world heritage sites. Many tourist sites are completely undeveloped. The tourist infrastructure (hotels, restaurants, tour facilities) is also underdeveloped.

Ethiopia has diverse historical and ecological attractions, such as churches and castles. Ethiopia also has some ancient and well preserved historical traditions.

There are opportunities: for UK companies in:
constructing modern tourist hotels (4 and 5 stars)
constructing recreation facilities
providing equipment to hotels and travel agencies (hotel furniture and vehicles for tour operators)
6.

Start-up considerations

To conduct business effectively and participate in local tenders, it is strongly advised that UK companies appoint local agents to represent their products and services in Ethiopia.

The most common forms of operation in Ethiopia are:
sole proprietor
private limited company
share company
Any two individuals can set up a private limited company, but a minimum of 5 founders are required to establish a share company, which is a public company.
The Ethiopian Investment Agency) (EIA) can provide more information on setting up a business in Ethiopia.
7.

Legal considerations

The Ethiopian Investment Agency) (EIA) and Ministry of Trade (MOT) can provide information on the legal considerations in Ethiopia.
7.1

Standards and technical regulations

Medicines, medical supplies and medical equipment must be registered with the Food, Medicine and Health Care Administration and Control Authority of Ethiopia (FMHCA).
8.

Tax and customs considerations
8.1

Value Added Tax (VAT)

The VAT rate is 15% for all goods and services.
8.2

Excise tax

There are 10 excise tax brackets, ranging from 10% for textiles and electronics to 200% for alcoholic beverages.
8.3

Customs

Tariff duties range from 0% to 35%, with an average rate of 17%.

Ethiopia has reduced customs duties on a wide range of imports, but duties are extremely high on some items, such as vehicles.

Ethiopian offers duty free import incentives for investors in certain sectors, especially those planning to export goods and generate foreign currency.

Both VAT and excise taxes are imposed on imports.

All imports must be channelled through an Ethiopian national, registered as an official import or distribution agent with the Ministry of Trade (MOT).
8.4

Documentation

When exporting goods to Ethiopia you will need:
3 certified copies of the commercial invoice
2 detailed copies of the manufacturers invoice
a bill of lading or airway bill
pro-forma invoices
a trade license for commercial imports
an insurance certificate
a bank permit
Without registration and authorisation from the Ministry of Agriculture, the following agricultural items can't be imported to Ethiopia:
plants and plant products (including seeds)
agricultural chemicals (such as pesticides and fertilisers)
9.

Business behaviour

When arranging meetings, be aware that Ethiopia uses a different time convention. Ethiopians start counting time at sunrise and complete at sunset. They then start counting the hours of darkness from sunset to sunrise. It is best to check and make sure you have clear agreement which time convention you will be using.

It would be perceived as bad manners to get straight to business without the usual greetings and enquiries about family.
10.

Entry requirements

You will need a visa to enter Ethiopia. This is available from the Ethiopian Embassy.

Prior to entry, you will need a valid health certificate for yellow fever.
10.1

Travel advice
11.

Contact