Dover Strait crossings: channel navigation information service (CNIS)
Published 6 May 2014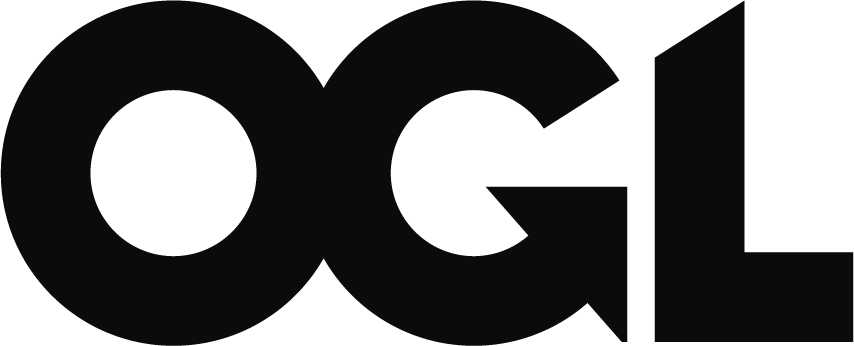 © Crown copyright 2014
This publication is licensed under the terms of the Open Government Licence v3.0 except where otherwise stated. To view this licence, visit nationalarchives.gov.uk/doc/open-government-licence/version/3 or write to the Information Policy Team, The National Archives, Kew, London TW9 4DU, or email: psi@nationalarchives.gov.uk.
Where we have identified any third party copyright information you will need to obtain permission from the copyright holders concerned.
This publication is available at https://www.gov.uk/government/publications/dover-strait-crossings-channel-navigation-information-service/dover-strait-crossings-channel-navigation-information-service-cnis
The Channel Navigation Information Service (CNIS) helps vessels navigate safely and prevents collisions in the Dover Strait.
About the Dover Strait
Over 400 commercial vessels use the Dover Strait every day. It's under full radar surveillance and operates a Traffic Separation Scheme (TSS).
The Channel Navigation Information Service (CNIS) provides a 24 hour radio and radar safety service for all shipping in the Dover Strait. The CNIS is jointly operated by the UK and France from the Dover Maritime Rescue Co-ordination Centre (MRCC) and CROSS Gris Nez in France.
The Dover Strait is a mandatory reporting area. This means that vessels over 300 gross tonnes must report to either Dover MRCC (South West Lane) or CROSS Gris Nez (North East Lane) before proceeding through the service area.
The functions of CNIS are to:
keep the Dover Strait TSS under observation
monitor the flow of traffic
detect and report vessels which contravene the International Regulations for Preventing Collisions at Sea 1972, as amended (COLREGS)
The CNIS supports MCA and HM Coastguard in:
promoting safety of life at sea
improving counter-pollution measures
providing improved support for enforcement activity
Crossing the Dover Strait
You must meet the legal requirements (COLREGS) of any channel crossing to make sure you're not putting yourself or other people at risk. The strait has strong tides, sandbanks and shoals. Weather conditions can change quickly. Visibility is often poor and it can be difficult to navigate.
Large vessels passing through the strait can be difficult to manoeuvre. They can take several miles to stop or turn. Some container vessels are 318 metres long, 42 metres wide and service speed is 24 knots (35 mph). They have to commit to a course of action long before they can see a swimmer or detect small craft on radar.
A lot of cross-channel traffic includes high-speed ferries carrying up to 2,400 passengers. Many ships carry dangerous cargoes which, if released accidentally could have disastrous effects on the environment, marine life and the coastlines of England, France and the North Sea states.
Some vessels experience minor engine problems which can be sorted out quickly without CNIS getting involved. Others are more serious and can take longer to resolve. These situations can develop without notice and might mean that a vessel has to anchor or drift in a traffic lane of the TSS or near to the coast.
Traffic lanes and inshore traffic zones
Traffic Separation Scheme (TSS)
Two lanes run through the strait for inward and outward-bound traffic. The rules for navigating in or near a TSS are internationally agreed. The basic guidelines are set out in Rule 10 of the merchant shipping notice MSN 1781 (M+F).
This chart shows the traffic separation scheme in operation in the Dover Strait.
Inshore traffic zones (ITZ)
ITZs are designated areas along both the UK and French coasts. The UK ITZ is limited by a line drawn from Shoreham to the CS1 light buoy (marking the end of the SW lane) and a line drawn south from South Foreland to the SW lane.
This ITZ area has restrictions. A vessel can't use an ITZ when it can safely use the appropriate traffic lane within the TSS. Vessels can only use the zone if they are:
less than 20 metres in length
sailing vessels
vessels engaged in fishing
A vessel may also use an ITZ to avoid immediate danger if it's going to or from:
a port
an offshore installation or structure
a pilot station
any other place situated within the ITZ
Any vessel can use can use the ITZ if the master considers it's necessary for the safety of the vessel and crew, but they must advise the CNIS of their intended route and reasons for the passage.
How CNIS works
Dover Channel Navigation Information Service (CNIS) is a coastal vessel traffic information service which deals with traffic passing through the Dover Strait. It provides information so that mariners can make on-board navigational decisions. The service broadcasts necessary information at fixed times and intervals or when a vessel requests it.
CNIS broadcasts on VHF radio channel 11 every 60 minutes - or every 30 minutes if visibility drops below two miles - to give warnings of:
navigational difficulties
weather conditions
traffic information in the traffic separation scheme (TSS)
This includes information about:
misplaced or defective navigational aids
hampered vessels
deep draught bulk carriers and tankers
vessels under tow
surveying vessels
unorthodox crossings such as cross-channel swims
A broadcast is also transmitted for any vessel that appears to contravene the International Regulations for Preventing Collisions at Sea 1972 (COLREGS). This warns other vessels that a potentially hazardous situation exists in a particular part of the TSS.
Ships using the TSS are automatically tracked by radar and evidence is collected. This can be used in prosecutions of contraventions of the COLREGS.
It's possible to make a video recording of the passage of a 'rogue vessel'. The system also collects data from vessels fitted with automatic identification system (AIS) transponders.
Enforcement
If a suspected offending vessel is heading for a UK port then action may be taken. Otherwise, the evidence is sent to the vessel's flag state for them to take action under international rules. If it's a UK-registered vessel then all information is forwarded to MCA enforcement unit for investigation.
MCA enforcement unit investigates the actions of the vessel and its master and takes further action if there's a significant breach of collision regulations. MCA can prosecute the master or owner of the vessel if there is enough evidence and the seriousness of the case means that it's in the public interest to prosecute.
Mandatory reporting - CALDOVREP
The mandatory requirement from ships entering the area covered by the system is the Pas de Calais/Dover Strait report or CALDOVREP.
All vessels over 300 gross tonnes must take part in the scheme. The service area covers a 65 mile stretch of the Dover Strait/Pas-de-Calais. It's bounded by:
a line to the east drawn from North Foreland to the border between France and Belgium
a line to the west drawn from the Royal Sovereign light tower through the Bassurelle light buoy (at its assigned position) to the coast of France
The CALDOVREP report must contain the following information:
name of the ship, call sign, IMO identification number and MMSI number
position in latitude and longitude
course and speed of the ship
vessel's draught
route information
hazardous cargo, IMO class and quantity (if applicable)
breakdown, damage and/or deficiencies affecting the structure, cargo or equipment of the ship
any other circumstances affecting normal navigation according to the provisions of the SOLAS and MARPOL Conventions
Vessels on passage NE must report to CROSS Gris Nez traffic, on the French coast, 2 nautical miles before crossing the boundary line in the NE traffic lane.
Vessels on passage SW must report to the Dover coastguard MRCC on the English coast when they're in VHF radio range of North Foreland and before crossing the boundary line in the SW traffic lane.
Most reports are received via VHF radio although the Dover coastguard can receive AIS transponder reports. HM Coastguard records radio and telephone traffic to and from their co-ordination centres. This is in the interest of public safety, preventing and detecting crime and maintaining operational standards.
The Mandatory Reporting Scheme is in accordance with the Safety of Life at Sea (SOLAS) Convention 1974, regulation 8-1, chapter 5.
Exemptions from the CALDOVREP scheme
Cross-channel ferries
Ferries don't have to take part fully in the scheme. This is because freight cargo can cover too many different categories to expect a full manifest via VHF radio. If ferries are on a regular scheduled short sea crossing they only need to advise the Dover coastguard or CROSS Gris Nez that they've departed. Ferry companies hold the manifest which is available at immediate notice if there's been an incident with a ferry.
Each day there are more than 100 cross-channel freight and passenger ferry movements. The main Dover to Calais route is the busiest with four main operators. The other route taking freight and passengers is Ramsgate to Ostend.
Naval vessels
Whatever their nationality, naval vessels are also exempt from reporting, although most comply with the scheme, mainly to advise the CNIS that they are on passage. No other details are requested.