BEIS research and development (R&D) budget allocations 2021 to 2022
Published 27 May 2021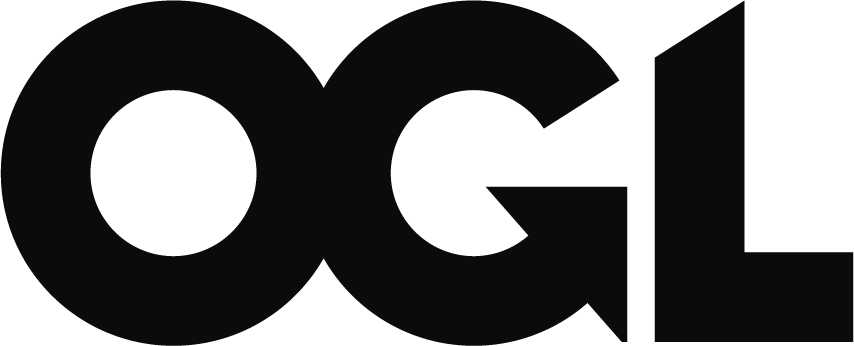 © Crown copyright 2021
This publication is licensed under the terms of the Open Government Licence v3.0 except where otherwise stated. To view this licence, visit nationalarchives.gov.uk/doc/open-government-licence/version/3 or write to the Information Policy Team, The National Archives, Kew, London TW9 4DU, or email: psi@nationalarchives.gov.uk.
Where we have identified any third party copyright information you will need to obtain permission from the copyright holders concerned.
This publication is available at https://www.gov.uk/government/publications/beis-research-and-development-rd-budget-allocations-2021-to-2022/beis-research-and-development-rd-budget-allocations-2021-to-2022
Summary
This publication outlines how the Department for Business, Energy and Industrial Strategy (BEIS) will allocate its £11.35 billion research and development (R&D) budget for the financial year 2021 to 2022.
Our allocations reflect government's priorities of supporting the foundations of our world leading R&D system to ensure it is able to help lead the recovery from coronavirus (COVID-19), whilst also investing in strategic outcomes for R&D investment including innovation, net zero, space and levelling-up.
Government spending on R&D in 2021 to 2022 is £14.9 billion, its highest level in four decades, demonstrating progress towards our target to increase total public and private R&D investment to 2.4% of gross domestic product (GDP) by 2027. We are investing more money than ever before in core research, in line with the announcement at the Spending Review in November 2020 that government will increase investment in core UKRI and National Academy funded research by more than £1 billion by 2023 to 2024.
As part of the UK-EU Trade and Cooperation Agreement (TCA) published on 24 December, the UK has agreed to associate to Horizon Europe and other EU programmes including Euratom Research and Training. This will ensure UK researchers and business have access to the largest collaborative research and development programme in the world - with a budget of c. €95 billion. We want to make the most of association to these programmes and are encouraging UK researchers and companies from all parts of the UK to take advantage of this opportunity.
The government will be prioritising innovation as part of its Build Back Better Plan for Growth published at Budget 2021. We will publish an Innovation Strategy in Summer, which will outline our plans for boosting innovation which will be a key part of our plans for reaching the 2.4% target by 2027.
We have also allocated up to £50 million in 2021 to 2022 for the Advanced Research and Invention Agency (ARIA), which we expect to be established later this year and will focus on high risk, high reward research. The government is committed to investing £800 million in ARIA over its first 4 years.
This settlement supports the government's ambitious commitments to achieve net zero and deliver the Green Industrial Revolution. BEIS will be investing £243 million in net zero programmes, including the Net Zero Innovation Portfolio, the Advanced Nuclear Fund and trials of new hydrogen heating technologies. This complements the wide range of net zero programmes delivered by UKRI and our other partner organisations, including work done under the Faraday Battery and Transforming Construction Challenges. This investment in clean technologies supports our ambition to cut emissions and secure long-term growth for the country.
Alongside delivering these priorities, we will make a contribution to the work of medical research charities, whose fundraising and lifesaving work has been disrupted over the course of the pandemic. £15 million from BEIS together with £5 million from the Department of Health and Social Care (DHSC) will support early career researchers supported by charities, helping to protect the pipeline of research superstars who will have a fantastic impact, and improve patient lives, in the future. This will be in addition to other UKRI funding that complements the work of medical research charities, including MRC funding, the charity research support funding element of Quality-related Research (QR) funding, MRC's funding for the Crick Institute and our investment in vaccine manufacturing and innovation to combat COVID-19 via the Vaccines Taskforce.
Table 1: BEIS R&D allocations 2021 to 2022
| Organisation or Programme | R&D allocation 2021 to 2022 (£ million) | Of which Official Development Assistance (ODA) (£ million) |
| --- | --- | --- |
| UK Research and Innovation [footnote 1][footnote 2][footnote 3] | 7,908 | 139 |
| UK Space Agency | 534 | 6 |
| UK Atomic Energy Authority [footnote 4] | 217 | - |
| National Academies | 207 | 17 |
| Met Office [footnote 5][footnote 6] | 186 | 14 |
| National Measurement System | 110 | - |
BEIS programmes
| Organisation or programme | R&D allocation 2021 to 2022 (£ million) | Of which Official Development Assistance (ODA) (£ million) |
| --- | --- | --- |
| Core programmes [footnote 7] | 106 | 11 |
| Advanced Research & Invention Agency [footnote 8] | 50 | - |
| Aerospace Technologies Institute | 150 | - |
| Automotive Innovation Programmes | 87 | - |
| Centre for Connected Autonomous Vehicles | 19 | - |
| Government Office for Science | 14 | - |
| Materials Processing Institute | 5 | - |
| Knowledge Assets [footnote 9] | 17 | - |
| Net zero programmes [footnote 10] | 243 | - |
| Nuclear Decommissioning Authority [footnote 11] | 201 | - |
| Provision for UK contribution to EU R&D programmes [footnote 12] | 1,293 | - |
| Total [footnote 13] | 11,347 | 187 |
Table 2: UKRI R&D allocations 2021 to 2022
Research and innovation
| Council | £ million |
| --- | --- |
| Arts and Humanities Research Council | 110 |
| Biotechnology and Biological Sciences Research Council | 364 |
| Economic and Social Research Council | 183 |
| Engineering and Physical Sciences Research Council | 946 |
| Innovate UK [footnote 15] | 907 |
| Medical Research Council | 709 |
| Natural Environment Research Council | 352 |
| Research England [footnote 16] | 1,772 |
| Science and Technology Facilities Council | 554 |
| Other | 37 |
Science Infrastructure Capital
Council
£ million

Arts and Humanities Research Council

-

Biotechnology and Biological Sciences Research Council

65

Economic and Social Research Council

36

Engineering and Physical Sciences Research Council

145

Innovate UK

-

Medical Research Council

82

Natural Environment Research Council

60

Research England
(of which UK Research Partnership Investment Fund)

282
94

Science and Technology Facilities Council

213

Other

51
ODA
| Council | £ million |
| --- | --- |
| Global Challenges Research Fund | 106 |
| Newton Fund | 19 |
| International Climate Finance [footnote 17] | 14 |
Strategic Programmes
| Council | £ million |
| --- | --- |
| Industrial Strategy Challenge Fund | 543 |
| Skills and talent | 31 |
| Funds for International Collaboration | 48 |
| Strategic Priorities Fund | 192 |
| Strength in Places Fund | 69 |
| Future Leaders Fellowships | 98 |
| Dual Support: Research England funding | 289 |
| Other | 85 |
Corporate funding, Vaccine Manufacturing and Innovation and DfE Strategic Priorities Grant
| Programme | £ million |
| --- | --- |
| Corporate funding | 151 |
| Vaccine Manufacturing and Innovation [footnote 19] | 98 |
| DfE Strategic Priorities Grant [footnote 20] | 47 |
Total for Table 2
£8,656 million. [footnote 21]