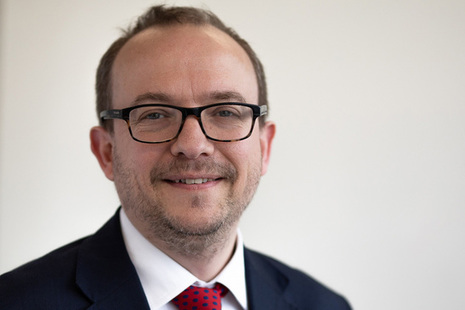 Biography
Iain joined HM Land Registry in February 2019 as Chief Financial Officer. Prior to this, he spent 2 and a half years in the Department for International Trade, first as the Deputy Director for Strategic Finance and then acting Finance Director.
Iain has been in the Civil Service since 2001 with other positions including Finance Director for UK Trade & Investment, Finance Business Partnering and roles in the Shareholder Executive and BIS. Responsibilities through his career have included spending review negotiations, business planning, management accounting and financial accounting and control.
Iain is a qualified public sector accountant, winning CIPFA's two top awards for performance in final exams.
Chief Financial Officer
The Chief Financial Officer is responsible for the financial management of HM Land Registry and compliance with the general requirements of Government Accounting.
They oversee the preparation of our annual accounts and are responsible for ensuring the key performance indicator for efficiency is achieved. They provide advice to the Chief Executive and the Portfolio Board on the regularity and propriety of expenditure and also provide advice on commercial contracts.
Previous roles in government