As a trading fund of the Ministry of Defence (MOD), we produce a global range of charts, publications and digital services for the Royal Navy and other defence customers.
---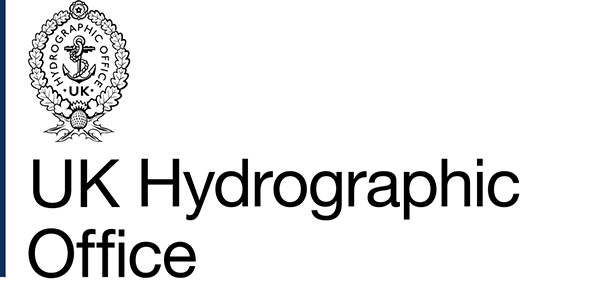 Products and services
We supply maritime products and services to ensure that up-to-date, official and accurate data is available to meet defence requirements including:
We also provide the most comprehensive range of navigational products and services, relied upon by mariners for their accuracy, authority and ease-of-use. These include:
ADMIRALTY Vector Chart Service (AVCS)
ADMIRALTY Digital Publications (ADP)
ADMIRALTY e-Nautical Publications (AENP)
Standard Nautical Charts (SNCs)
Paper Nautical Publications
You can find out more about these products on the ADMIRALTY website.
In addition to the above, we also provide the following specialist services.
UK Maritime Limits and Law of the Sea
We provide expert technical advice to commercial bodies and governments on all matters relating to the definition and delimitation of maritime space.
Our detailed guide provides further details.
ADMIRALTY Tidal Prediction Service
The ADMIRALTY Tidal Prediction Service allows you to:
Choose from over 500 primary and secondary tidal stations around the UK. These include over 40 stations in the Environment Agency's UK National Tidal Network, and many more managed by Port Authorities
Purchase the current year plus the next two years' worth of tidal predictions for up to 25 tidal stations at a time
Choose the data format that suits your requirements, with the ability to highlight where British Summer Time should be applied
For additional information, or to order a greater number of predictions please contact customerservices@ukho.gov.uk
International Training Academy
Our International Training Academy drives forward the continuous skills and knowledge development of our global network through world-class training. We are proud of our high-quality international training programme and its alumni, who utilise their knowledge and skills every day within the blue economy to shape their decisions and to truly make the most of the world's oceans.
Our International Training team is the foundation of the International Training Academy. Its wealth of experience, knowledge and skills working within hydrography, cartography, education and training ensures that world-class, relevant training is delivered to you either in person or online.
See our training brochure for further information.
Cartographic Training
We deliver a certified range of training programmes to develop the core skills of marine cartography. Our cartographic and ENC training courses meet international standards and have Category B accreditation in the Standard of Competence for Nautical Cartographers from:
International Hydrographic Organization (IHO)
International Federation of Surveyors (FIG)
International Cartographic Association (ICA)
Our training team has extensive operational experience in marine cartography and related disciplines and continually update and develop the courses available. While our training centre in Taunton can accommodate groups of up to 10 people or our trainers also run courses in foreign government hydrographic organisation's offices.
Our courses are designed for international students, usually supported by their national hydrographic office. If you are supported by your national hydrographic centre, please contact Cartographic Training for further details.
The UKHO Archive
Our Archive contains hundreds of thousands of hydrographic and navigational records dating from the 17th century, and represents one of the most complete maritime collections of its type in the world. The archive can be viewed by appointment and holds original manuscripts and early charts by Captain James Cook and Captain William Bligh.
Civil Hydrography Programme
The Civil Hydrography Programme (CHP) is government-funded initiative to survey the UK's coastal waters and is administered by the Maritime & Coastguard Agency (MCA) in partnership with the UKHO. Long term contracts are issued to commercial survey companies and data is gathered to specific requirements. The role of the UKHO includes: planning survey areas and technical requirements, providing oversight of contractors in the field, quality assurance of the survey data once complete, updating of charts and other hydrographic products and data archiving.
See our detailed guide for further information.
INSPIRE portal and MEDIN Bathymetry Data Archive Centre
As a Public Authority, the UKHO makes relevant data sets available in compliance with the 'Infrastructure for Spatial Information in Europe' (INSPIRE) initiative. See our INSPIRE detailed guide for further information.
Copyright and licensing of UKHO data
All work the UKHO creates is protected by Crown copyright and/or database rights in the UK, and it is also protected elsewhere in the world through international treaties. We control the copyright to our work under authority from the Controller of His Majesty's Stationery Office, who is also Director of the Office for Public Sector Information (OPSI).
You may not reproduce, adapt, translate, store or distribute our material in any way (including electronically, by photocopying or recording) without our written permission. Full details are available via our dedicated copyright licencing service.
Use of third party data and reporting errors or safety critical information
For details of how to report safety critical information for inclusion in our products, errors in our products, or to find out if we can use your data, please refer to our detailed guide.