Parole Board's equality and diversity policies and how equality and diversity are monitored.
---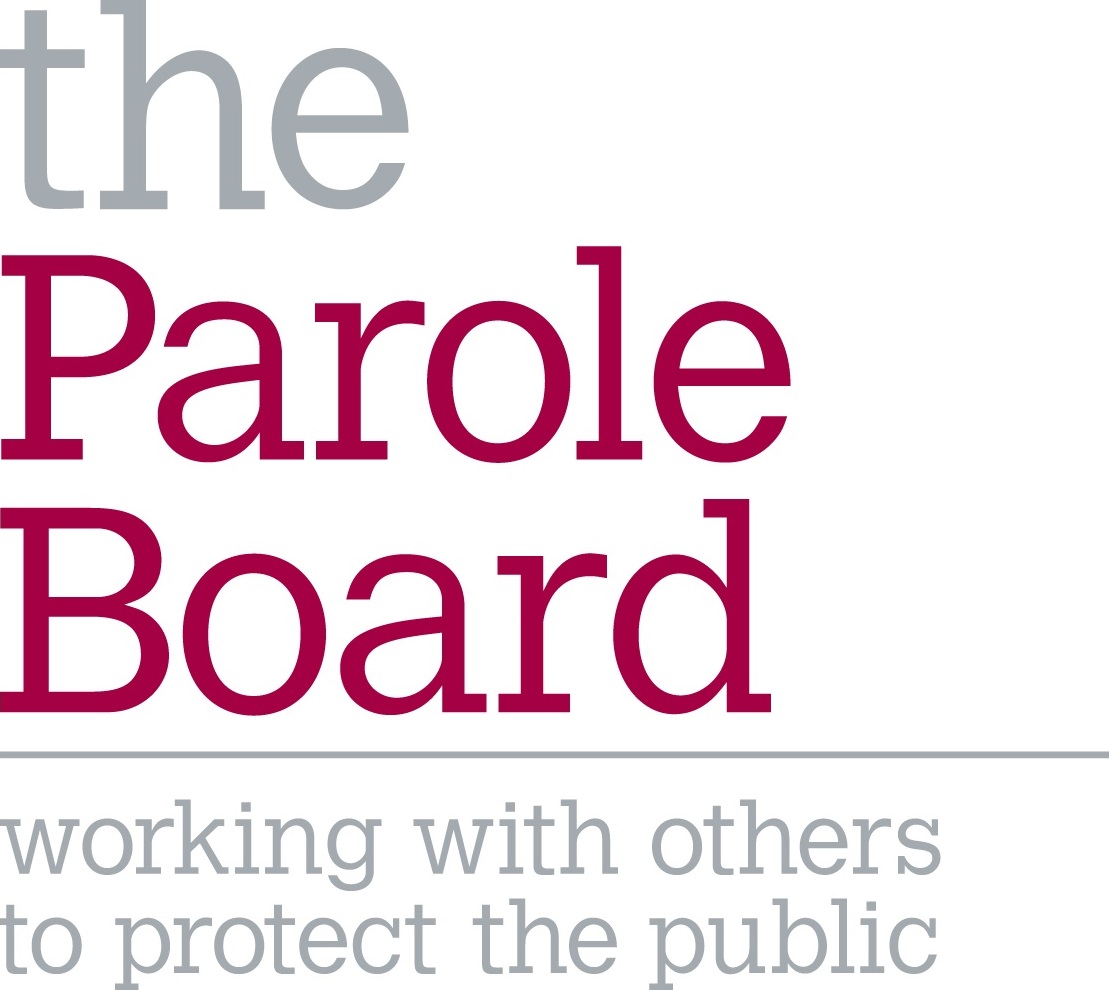 Equality and Diversity
We believe our people should reflect and understand the diverse society we serve.
The Parole Board is:
committed to creating an inclusive culture where we have equal opportunity for all members and staff regardless of ethnic origin, religious belief, gender, sexual orientation, disability, age or any other irrelevant factor.

committed to training its members in recognising equality issues to ensure that there is no discrimination when considering offenders for parole.
We incorporate equality into our core objectives, making every effort to eliminate discrimination, create equal opportunities and develop good working relationships between different people.
We are required to consider all individuals in their day to day work, in shaping policy and in providing services. This is in line with the public sector Equality Duty introduced by the Equality Act 2010.
This includes undertaking Equality Impact Assessments on all projects and initiatives, which is overseen by our Change Forum.
We want staff to feel supported and have a voice and so we have an Employee Engagement Group to act as a focal point for staff and managers to discuss ideas for improvement that will make the Parole Board an even better place to work. We participate in the Civil Service annual staff survey and evaluate and develop plans to respond to the findings. In addition, there are numerous MoJ staff networks that staff and members can join.
We have a Members' Representative Group which, through its liaison with the general membership, can act as a conduit for dialogue between members and management and offer a considered viewpoint to the Executive in relation to the development of policies and practices which may improve the operational effectiveness of the Parole Board.
Approach to Equality and Diversity
We have established an Equality and Diversity Advisory Group (EDAG), which is a member and staff led group that:
promotes equality and diversity within the Parole Board
provides an integrated, proactive approach to monitoring, challenging, influencing and changing the culture of the Parole Board with regard to equality and diversity.
openly discusses equality and diversity issues that affect all parts of the Parole Board.
Advises the Senior Management Team and Management Committee on equality and diversity issues affecting the Board.
EDAG meets quarterly and the Terms of Reference can be read here: Equality & Diversity Advisory Group terms of reference 2018 (PDF, 316 KB, 2 pages)]
Equality Objectives
In July 2016, the EDAG invited Associate Professor Keith Davies of Kingston University to facilitate a workshop with members of the EDAG, in order to commence the process of drafting an action plan that represented the views of staff and Parole Board members. Keith Davies has delivered diversity training to the National Probation Service, the Prison Service and HM Inspectorate of Prisons.
Having established the framework for the action plan, the EDAG met again in October 2016 and January 2017 to flesh out the plan and reflect on next steps. An Equality Strategy was finalised during 2017 and published in early 2018.
The Strategy consists of three priorities. They are intended to reflect Parole Board priorities - our processes, our people and continuous improvement:
processes that are fair, accessible and responsive

Achieving a more representative Parole Board

Promoting an inclusive culture
Under each priority are a set of objectives to support delivering on the priorities.
Through this strategy we will actively promote the Parole Board's commitment to equality of opportunity and developing a culture of diversity. The guiding principles on workplace behaviour, recruitment and development, related pay and procedures and treatment of stakeholders applies to all members and staff.
Business Plan
When developing our Business Plan we will consider specific objectives related to the equality priorities. These objectives will be reviewed each year to ensure they focus on areas of improvement.
Staff Recruitment
The Parole Board aims to be a diverse and inclusive employer, which brings considerable benefits to the organisation, including creativity, insight and innovation.
Our recruitment and selection processes are designed to help ensure equality of opportunity for all staff and applicants to the organisation regardless of age, disability, sex, gender identity or expression, sexual orientation, pregnancy and maternity, race, religion or belief and marriage and civil partnerships.
We follow the high standards for recruitment and selection processes set out by our HR Business Partner to ensure they are fair, objective and transparent. We ensure applications are dealt with efficiently and confidentially and remains secure at all times in accordance with all relevant legislation.
If an applicant indicates they have a disability, we will invite them to provide us with further information and help us understand what, if any, reasonable adjustments may be required so that they are not disadvantaged.
It is also our policy that candidates that indicate they have a disability and that meet the criteria for the role they are applying for are guaranteed to have their application progressed to the next stage of the progress.
Member Recruitment
It is important for an organisation to reflect the community it serves, and the Parole Board is determined to increase the diversity of its membership.
Caroline Corby, Chair of the Parole Board has publicly spoken about the Parole Board's commitment to increasing BAME representation amongst its membership.
Whilst the Board has a good balance in terms of gender, with over 50% of the current membership of around 240 being women, only 5% identify as BAME and there is presently no representation from the black community.
Over the next three years, we have committed to an ongoing programme of outreach and recruitment to address this issue. In order to make this as effective as possible, we will be running targeted recruitment campaigns in specific regions of England and Wales. The 2019 campaign in the North East, North-West, and Yorkshire & Humber regions was the first of these campaigns and it is anticipated there will be further campaigns in other regions in the near future.
More information about recruitment of members can be found on our recruitment page
Ministry of Justice Diversity and Inclusion Strategy
As a Non-Departmental Public Body (NDPB) of the Ministry of Justice, we embrace the principles and objectives set out in the MoJ Diversity and Inclusion Strategy 2018 -2025
Organisations we work with
Parole Board staff and members have access to the MoJ Diversity and Inclusion team and networks including:
Proud Representing the interests Black, Asian and Minority Ethnic Staff (BAME)
Disability Network Represents the interest of colleagues with disabilities.
Spirit Supporting the interest of LGBTQI colleagues.
Gender Equality Forum Ensuring rights and opportunities are unaffected by gender and promoting gender equality across the department.
Christians in MoJ Providing Support for and representing and enabling colleagues to express their faith appropriately at work
MoJ Muslim Network Working to eliminate discrimination, advance equality of opportunity and foster good relations for Islamic colleagues.
Carers Network Providing support, guidance and advice to colleagues who have caring responsibilities
Parents Network Representing and supporting parents in MoJ
Job-Share Network Representing and supporting staff who are job sharers
All staff and members have access to PAM Assist, the confidential employee assist programme.
We have worked with Project Race, an initiative to improve race equality across the MoJ.
We have worked with over 20 organisations in developing our approach to our current recruitment campaigns, including Operation Black Vote, Black Training and Enterprise Group, JUST Yorkshire and local radio stations.
EasyRead guides
We have worked with Keyring and change.org to develop easy-to-read versions of documents so all prisoners can access information relevant to their hearing.
Commitment to victims of crime
We have worked with the Victims' Commissioner to ensure that we treat victims of crime with dignity and respect.
Welsh language scheme
We have worked with the Welsh Language Commissioner and have published our Welsh Language Scheme and Action Plan which adopts the principle that in the conduct of public business and the administration of justice in Wales, we will treat the English and Welsh languages on a basis of equality, so far as is both appropriate in the circumstances and reasonably practicable.