Information for those looking to become a supplier to the Nuclear Decommissioning Authority.
---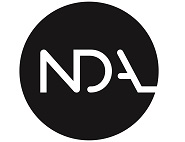 NDA Procurement Pipeline 2021 to 2022 (MS Excel Spreadsheet, 722 KB)
Tendering for contracts and transparency
To comply with government regulations we use an approach based on the value of the contract, and whether a public-sector contract already exists that can be used:
We use 3 systems to advertise and to manage our contracts:
Framework Contracts awarded by Crown Commercial Services or other procurement hubs for utilisation by the wider public sector Government Procurement Service website

New procurement opportunities with a cumulative value of over £10,000 Contracts Finder website

New higher-value procurement opportunities with a cumulative total over the current EU threshold Tender Electronic Daily website
All public-sector procurements are subject to European Commission (EC) Treaty principles of non-discrimination, equal treatment and transparency.
NDA will publish all contract awards over £20,000 on Contracts Finder website
General terms and conditions of contract
All suppliers of goods and services to the NDA should familiarise themselves with our Terms and Conditions.
For our own NDA operations (not Tier 1, 2 and 3 contracts), we operate a strict "no purchase order, no pay" policy. You'll need to reference your Purchase Order number. Your primary procurement contact should be able to supply this if you do not already have it.
Revisions to payment terms
NDA recognises that prompt payment is a key issue for suppliers, particularly small and medium-sized enterprises (SMEs).
The NDA Estate SME Steering Groups raised concerns about certain common commercial issues and barriers. They identified payment terms as one of the issues that needed to be tackled. The issue arises not with the Site Licence Companies (SLCs) per se, but further down the supply chain, where there are examples of 90-day or 120-day payment terms being demanded.
Such long payment terms are not acceptable. Terms such as 'pay when paid' are also not acceptable. NDA has decided therefore to introduce a mandatory payment flowdown to the SLCs' terms and conditions, applicable to all new sub-contracts and sub-sub contracts through the supply chain, including new call-off from existing frameworks.
Site Licence Company (SLC) payment terms are generally nett monthly – the payment flowdown will therefore require that this is the maximum payment term allowable, but does not prevent shorter terms being agreed.
SME action plan
The government has set a target for 33% of central government spend to go to small and medium-sized enterprises (SMEs) by 2022. We are committed to supporting this target and look to ensure a fair and equal opportunity for all to bid for our contracts.
We also encourage our larger suppliers to consider SMEs within their sub-contracting opportunities directly and indirectly through the supply chain. All Government Departments have an SME Action Plan to support this aspiration. NDA has its own Action Plan: NDA SME Action Plan 2019 to 2022
Supply chain charter
The Supply Chain Charter for nuclear decommissioning sites aims to foster good working relations across the NDA group's supply chain.
More information on how to sign up to NDA's Supply Chain Charter
Supply chain event
In conjunction with NDA businesses, we host an annual event for suppliers in the nuclear decommissioning supply chain.
21 July 2022 The International Centre, Telford