How we promote equality and diversity, the organisations we work with and our legal responsibilities.
---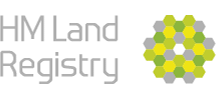 Information we publish
Read our Equality Information Report 2021 to 2022 to find out about:
our employees
how we have monitored and promoted equality and diversity
our improvement plans
Staff networks
The following staff networks contribute towards our diversity goals:
Disabled Employee Network (DEN)
REACH (Race, Equality and Cultural Heritage)
Pride (staff network for sexual orientation and gender identity)
Women's Network
The Age Network
Faith and Belief Network
Our staff networks come together as the Diversity Working Group, which works on diversity issues affecting HM Land Registry employees and customers.
All networks are supported by the Diversity team and have the backing of our Diversity Panel and Board Diversity Champions.
Organisations we work with
Our membership of the following organisations has helped us to develop our diversity plans:
Departmental Trade Union Side (DTUS)
Our legal responsibilities
We are required under Section 149 of the Equality Act 2010 and the Equality Act 2010 (Specific Duties) Regulations 2011 to publish information, at least annually, to demonstrate our compliance with the Public Sector Equality Duty.
Contact
Diversity team
HR Service Centre
PO Box 10452
Castle Wharf House
2 Canal Street
Nottingham
NG1 9JR