Highways England operates, maintains and improves England's motorways and major A roads.
---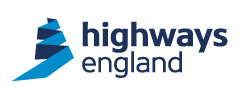 Highways England is the government company charged with operating, maintaining and improving England's motorways and major A roads. Formerly the Highways Agency, we became a government company in April 2015.
We do not manage all roads in Britain:
We are not an enforcement organisation. If someone is breaking the law you should contact the police on 101 - or on 999 if urgent or life threatening.
Traffic and transport legislation, regulations and policy are the remit of the Department for Transport.
Our responsibilities
We are responsible for motorways and major (trunk) roads in England. Our road network totals around 4,300 miles. While this represents only 2 per cent of all roads in England by length, these roads carry a third of all traffic by mileage and two thirds of all heavy goods traffic.
England's major road network:
forms the economic backbone of the country
is open 24 hours a day, seven days a week
is relied on by communities and businesses across the country
We will deliver £15 billion of investment on our road network as described in the government's Road Investment strategy. This includes £11 billion of capital funding committed between 2015 and 2020 – as set out in our Strategic Business Plan.
Our aims
Our ambition is to ensure our major roads are more dependable, durable and most importantly – are safe.
We work hard to make sure our road network is:
free flowing – where routine delays are infrequent and journeys are reliable
safe and serviceable – where no-one should be harmed when travelling or working
accessible and integrated – so people are free to choose their mode of transport and can move safely across and alongside our roads
We further aim to:
support economic growth with a modern and reliable road network that reduces delays, creates jobs, helps business and opens up new areas for development
ensure our activities result in a long term and sustainable benefit to the environment
Our staff
We have around 5,000 staff based in locations around the country. This includes a uniformed Traffic Officer Service who serve in control centres and patrol key areas of the network.
We are supported by the National Traffic Information Service. This provides information to our National Traffic Operations Centre and our 7 regional control centres.
Our regulatory bodies
Two bodies hold us to account on your behalf. Transport Focus champions the needs of road users, while the Office of Rail and Road monitors the performance of our highways.
Contact Highways England
High­ways Eng­land
National Traf­fic Oper­a­tions Cen­tre
3 Ridge­way
Quin­ton Busi­ness Park
Birm­ing­ham
B32 1AF
Please be advised that all types of correspondence may be monitored for training and quality assurance purposes.
Corporate information
Access our information
Jobs and contracts
Read about the types of information we routinely publish in our Publication scheme. Find out About our services.