News story
Zarga report published
Serious injury to deck officer after the failure of a mooring line while LNG carrier Zarga was alongside at Milford Haven.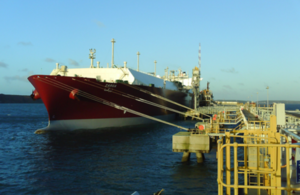 MAIB's report on the investigation of the failure of a mooring line on board the LNG carrier Zarga while alongside the South Hook LNG terminal, Milford Haven, resulting in serious injury to a deck officer on 2 March 2015 is now published.
The report contains details of what happened, the subsequent actions taken and recommendations made, read more.
Press enquiries
Press enquiries during office hours 01932 440015
Press enquiries out of hours 020 7944 4292
Published 15 June 2017