Youth Dance England conference
A shared vision for the future.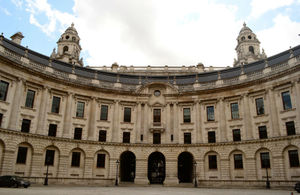 Ed Vaizey, Minister for Communication, Culture and the Creative Industries, recently joined international speakers at the country's leading conference on youth dance.
The event focused on the future of youth dance and dance education in England and hosted unveiling of three major developments for the arts, dance and education sectors:
the launch of a new nationally recognised Diploma in Dance Teaching and Learning, which will benchmark teaching standards for dance practitioners, with the potential to change the way dance is taught

the launch of the Ten Year Vision for children and young people's dance, outlining how dance in and beyond schools should be developed nationally by 2020

Dance in and Beyond Schools, the first national resource for teaching dance to be produced since 1993 and distributed to every school in England
Organised by Youth Dance England, the two day event provides discussion and information for people working in the public sector, arts, culture and dance, education, young people and in the creative industries.
YDE Young Creatives
For a flavour of the work of Youth Dance England, watch the Are you a young creative? film:
Applications for YDE Young Creatives 2011 are now open.
Further information
Published 5 October 2010