Your immigration questions answered
Damian Green has today responded to a selection of questions from the public via Youtube.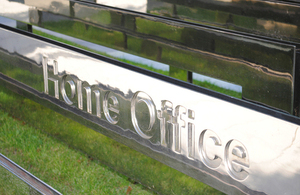 Earlier this month the immigration minister invited questions on reforms that are being made to the UK's immigration system.
More than three hundred questions were submitted by email and via Twitter using the hashtag #askdamiangreen.
Youtube film
A selection of questions covering a range of the issues have been answered by the minister.
Watch his answers by pressing play on the Youtube video link below.
Other ways to get in touch
There are various ways to contact the department with questions about its policy areas.
Visit the contact us pages of this website for more information.

Published 27 April 2011