Young voices heard on riots, gangs and youth violence
Young people voice their opinions on the August riots and tackling gangs and youth violence, in face-to-face discussion with ministers.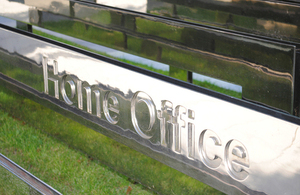 Young people voiced their opinions on the August riots and tackling gangs and youth violence in a face-to-face discussion with the Home Secretary Theresa May and Secretary of State for Work and Pensions Iain Duncan Smith today.
The two ministers joined in a debate with a panel of young people from several London boroughs at the Safer London Foundation, the official charity of the Metropolitan Police, which works to make sure young people's views and concerns about crime help shape local policing priorities. The discussion will inform part of the work the Home Secretary is leading across government on ending gang and youth violence. Later this month she will submit a report to Parliament on the results.
Comprehensive approach
Talking at the event today the Theresa May said: 'Gang and youth violence can blight individual lives and whole communities and it is important that young people themselves are part of the solution. The vast majority of young people make a positive contribution to society and often in the face of some very big challenges.  But where young people are at risk of being drawn into gangs we are looking across the breadth of their lives and at all the interactions they have with government, the police and local agencies to offer them a way out.' 
She added: 'Clearly the issues involved can be complex and vary from place to place.  But we are determined to encourage and enable local areas to develop effective strategies for tackling gang and youth violence and ensure that the police and local partners have the powers they need. It is a comprehensive, co-ordinated and systematic approach aimed at finding long term and enduring solutions rather than the short lived initiatives we have seen in the past.'
The Home Secretary has also been talking to police forces up and down the country as well as to local agencies, charities, youth organisations and others involved in tackle youth violence.  The report on gangs is part of a wider work that the government is undertaking in response to the disturbances in August including the Deputy Prime Minister's Communities and Victims Panel, the Social Policy Review, and a report by Her Majesty's Inspectorate of Constabulary on public order policing.
Later in the day the Home Secretary met with anti-knife campaigner Brooke Kinsella and young people involved in projects supported by the Ben Kinsella Fund at the Home Office.
 

Published 6 October 2011