Press release
Young people to be part of UK official delegation at historic UN meeting for the first time
International Development Secretary Justine Greening made the annoucement today at the first #YouthSummit held at DFID.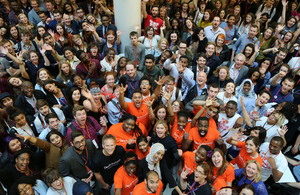 Two young people have been selected to be part of the UK's official delegation at the United Nations General Assembly (UNGA) for the first time, International Development Secretary Justine Greening announced today at the first Youth Summit held at the Department for International Development (DFID).
This UN conference that will take place in New York later this month will see world leaders adopt the successor goals to the Millennium Development Goals. The new Global Goals will aim to finally eradicate extreme poverty.
Designed for young people by young people, the Youth Summit gives them the chance to get their voices heard on the global issues they care about. Justine Greening will take these views to the UN, providing a platform for young people's voices on the world stage.
International Development Secretary, Justine Greening said:
Globally, over 1.8 billion people in the world are aged between 10 and 24 – the vast majority are living in less developed countries and face uncertain futures. These young people can be the leaders, teachers and entrepreneurs of tomorrow. There is no question they must be at the heart of our efforts to tackle global poverty.

The plight of refugees and the horrors in Syria are at the forefront of everyone's mind. Over half of the 4 million registered refugees from Syria are children. Now more than ever it is vital that young people engage with the development challenges that the world faces, and that we listen to them.

The face of development is a young face and the UK's first ever Youth Summit gives young people all over the world the chance to have their voices heard. But the journey doesn't end here. Young people will be at the centre of our work to create a world that is healthier, safer and more prosperous for everyone.
The two young delegates chosen as part of the UK's official delegation to UNGA are Ronagh Craddock, 25, from Newcastle and Arifa Nasim, 18, from London. The selection process focused on candidates' knowledge of the post-2015 processes, their experience being advocates for youth-led development and their ability to communicate confidently with diverse audiences.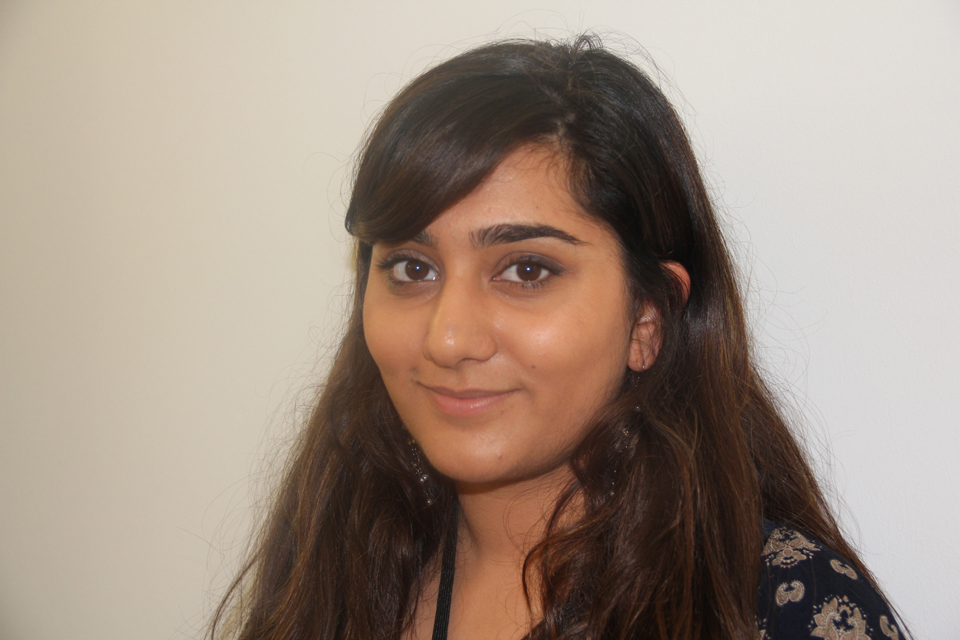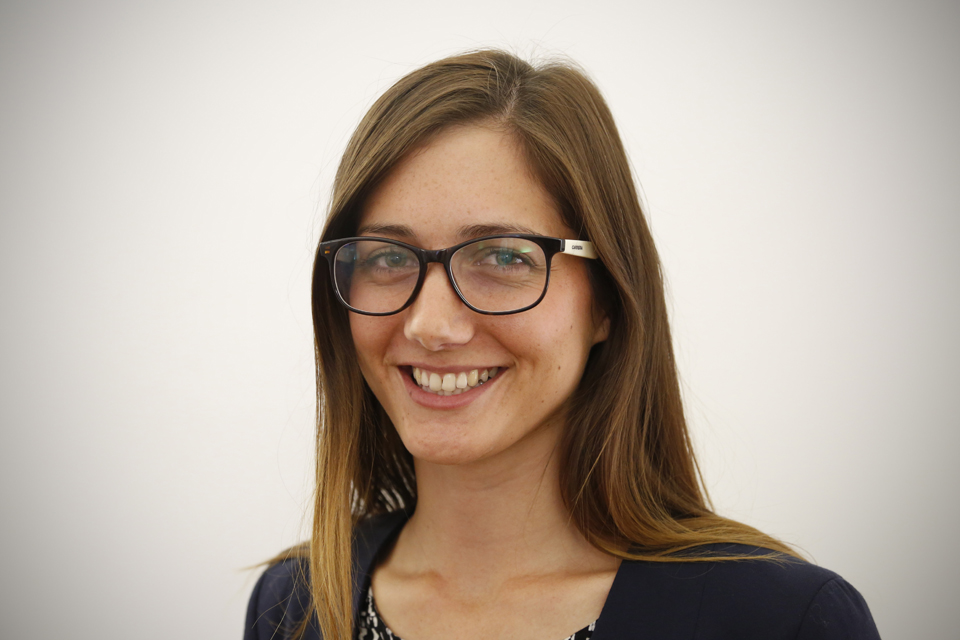 Ronagh said:
While volunteering last year, I saw first-hand how unfair the lack of opportunities is for young Zimbabweans. But I also saw young people solving these problems. That's why this Youth Summit is so important and why I'll be speaking up for young people - so that we are heard and world leaders listen when they meet at the UN in September.
At the Youth Summit, BBC Three Free Speech's Rick Edwards hosted a debate exploring education, employment, gender equality and climate change. Young people from around the world spoke out about their personal experiences overcoming marginalisation in their communities and workshops were held about how young people can take action, including how to tackle harmful practices such as Female Genital Mutilation and child marriage.
Journalist and TV presenter Rick Edwards said:
I'm delighted to be a part of The Youth Summit. It's a generation-defining year for the world and it's absolutely vital that young people have their voices heard.

I hope that this event helps draw more young people into being engaged with these big global issues like poverty and climate change.
Elsewhere at the Summit:
DFID launched its Snapchat channel. Follow for updates and exclusives: DFID_UK
Footage from Malala Yousafzai's new documentary 'He Named Me Malala' was exclusively premiered
Young people placed their commitments to the Global Goals on a Commitment Wall which will be taken to an UNGA youth side event to represent the voice of UK youth
Notes to editors:
The Youth Summit was hosted by the Department for International Development in partnership with VSO.
National and international NGOs including Restless Development, Save the Children and VSO showcased opportunities for young people to be active global citizens.
The UN conference in New York will take place at the end of September and see world leaders gather to adopt the Global Goals which aim to finally eradicate extreme poverty by 2030. This meeting comes ahead of the United Nations General Assembly.
The UK youth delegates will participate in dialogue and debate with heads of state and other youth delegates.
DFID's work includes:
Supporting 11 million children into primary and lower secondary school, and training more than 190,000 teachers
Helping to strengthen laws and increase access to health and education to tackle early marriage and female genital mutilation
Working with the #YouthForChange Youth Panel to make sure young voices are heard in high level discussions, including at the Girl Summit 2014
Supporting 18-25 year old volunteers to fight poverty overseas through the International Citizen Service (ICS) – so far over 15,000 young people have participated in the scheme globally and ICS returned volunteers are continuing to be positive agents of change.
General media queries (24 hours)
Published 12 September 2015