Press release
Young people NEET hits record low
New figures show the number of 16- to 18-year-olds not in education, employment or training is at its lowest recorded level.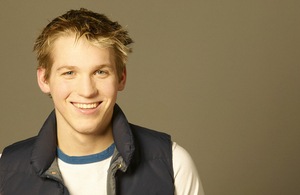 The number of 16- to 18-year-olds not in education, employment or training (NEET) in England between April and June is at its lowest since records began in 2000, official figures reveal today (20 August 2015).
The quarterly figures are the latest indication the government is succeeding in its drive to abolish youth unemployment and ensure all young people are either earning or learning.
The figures show falls across all age categories, with the overall proportion of young people NEET at its lowest for the period in over a decade. Compared to 2010, there are 75,000 fewer 16- to 24-year-olds NEET for this period.
Since 2011, overall NEET rates have consistently fallen for the April to June period, with the government helping create 2.3 million apprenticeships in the last Parliament, and establishing a more respected professional and technical education system.
Skills Minister Nick Boles said:
Today we have yet more evidence this government is delivering on its commitment to get all young people either learning or into work.

While the proportion of young people NEET is at its lowest for this time of the year since 2004, we will not stop there.

Our focus remains firmly on equipping all young people with the skills they need - not least through our pledge to deliver 3 million new apprenticeships in this Parliament.
Today's figures show the proportion of 16- and 17-year-olds participating in education or training reached its highest level since consistent data began, having risen 10.9 percentage points since 2000.
The increase in participation comes as all young people in England are now required to continue in education or training until at least their 18th birthday, under the 'raising the participation age' (RPA) requirement.
The figures show that the proportion of:
16- to 18-year-olds who were NEET had fallen by 0.6 percentage points to 7.5%, a fall of 11,000 to the lowest level since 2000 when consistent data began
16- to 24-year-olds who were NEET had fallen by 0.4 percentage points to 13.1%, down 23,000 and at its lowest level since 2004
19- to 24-year-olds who were NEET had fallen by 0.3 percentage points to 15.7%, a reduction of 12,000 on last year
The government has undertaken a number of reforms since 2010 to engage young people over the age of 16, including:
raising the age of participation in education or training to 18
improving the quality of vocational education so that it is increasingly seen as a proper alternative route
ensuring minimum standards for apprenticeships, and announcing legal protection to put them on an equal footing with degrees
introducing degree-level apprenticeships to offer in-work training with university-class qualifications
introducing traineeships to help young people into apprenticeships and other routes
Notes to editors
The full quarter 2 statistics can be found at NEET statistics: quarterly brief - April to June 2015.
The Department for Education is investing £7 billion to fund a place for every 16- to 18-year-old in England who wants one.
DfE and BIS media enquiries
DfE central newsdesk 020 7783 8300
BIS media enquiries 020 7215 3234/3505
Published 20 August 2015