Young Lives: New publication on Global child poverty and well-beingCall for Proposals: Grand Challenges Canada
Grand Challenges Canada is seeking bold ideas for humanity through the Stars in Global Health call for proposals.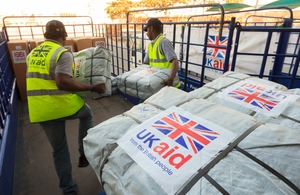 Grand Challenges Canada is seeking bold ideas for humanity through the Stars in Global Health call for proposals. This round of proposals enables innovators in low-and-lower-middle income countries and Canada to develop their bold idea with a big impact to improve global health conditions.
Historically, some of the greatest impacts in global health came from innovators who thought creatively about solving the problems of their day. From vaccines discovered over 200 years ago to antibodies in the last century, innovative health solutions have come from unorthodox thinking that focused on unique ideas with a bold impact.
Grand Challenges Canada in collaboration with the International Development Research Centre (IDRC), the Canadian Institutes of Health Research (CIHR) and other global health foundations and organizations are seeking ideas that reflect the full spectrum of global health.
Previous grants have been given to the development of low-cost prosthetic knees; inexpensive water filters made from the modified protein in poultry feathers to remove arsenic from drinking water in India; and lower cost digital x-ray detectors to accurately and rapidly detect TB in underserved populations.
Integrated Innovation
Part of the Grand Challenges Canada mission is to find solutions to complex real world challenges through innovative ideas that involve: a scientific or technological solution (new or existing) in combination with social and/or business innovation.
This three-fold approach is known as Integrated Innovation. Integrated innovation recognizes that scientific/technological innovations have a greater chance of going scale, and achieving global impact and sustainability, if they are developed from the outset with appropriate social and business innovations.
Proposals
Awards are initially valued at Canadian $100,000 for up to 12-18 months to demonstrate proof of concept. Scale-up grants of up to Canadian $1 million with potential linkages to private sector investments may be awarded after the initial 12-18 months.
Proposals must also include a two-minute video explaining the target global health problem, the proposed solution and why it is creative, bold and innovative. The purpose of the video is to engage the public in global health and demonstrate the creativity of innovators. Videos will also be subject to public voting.
Proposed Innovations would need to:
Have a strong likelihood of achieving substantial and measurable health gains in an under-resourced setting.
Maximize delivery, uptake, acceptability, sustainability and impact by integrating scientific/technological, social and business innovation.
For full details see the Request for Proposals. Both applications and video can be submitted in English, French or both.  Proposal guidelines are available from the Application Question List.
The Application website will become available in July. Proposals should be received no later than 15:00 EDT, 5 September 2012.
Published 27 June 2012