Press release
YJB response to report on girls in the criminal justice system
The Youth Justice Board (YJB) welcomes the findings of the joint report, 'Girls in the Criminal Justice System', published today.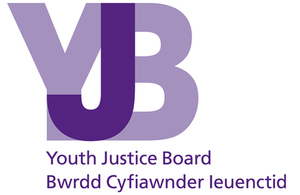 The report underlines the challenges of providing an effective multi-agency response to girls, some of whom may present as a risk to others - but who are also considered vulnerable because of their complex and deep rooted needs.
Whilst the report demonstrates the need for further work to improve the consistency and quality of practice in this area, it is also encouraging to see evidence of local services and secure establishments developing their own practice and protocols for their work with young girls.
Chief Executive of the YJB, Lin Hinnigan, said:
Recognising and understanding the distinct needs of girls in the criminal justice system is key to enabling local agencies to act on the findings in this report.
In the last two years, the YJB has developed a new framework and toolkit that can be used by youth offending teams (YOTS) to help inform their work with girls. Some YOTS have taken this further and developed programmes specifically for young girls in their area. These programmes have a particular focus on building self esteem which can help reduce girls' vulnerability to exploitation, as well as substance misuse, sexual and emotional health, family and peer relationships.
The YJB has also been working in partnership with the Office of the Children's Commissioner and the Home Office, to raise awareness among youth justice practitioners and help them to identify vulnerable girls who have been sexually or physically abused. We have created specific training for practitioners to improve the work they do with girls who are vulnerable to sexual exploitation, gang associated violence and domestic violence.
The YJB has also developed a self assessment tool for local services to enable them to measure themselves against the findings and recommendations in this report. This tool will support practice improvement and further accountability in the future.
This work will run alongside Assetplus, the new assessment framework, which will roll out from next year to support youth offending partnerships to respond more effectively to risk and vulnerability in all young people.
Notes to editors
The lead inspectorate is HM Inspectorate of Probation, together with:
Care and Social Services Inspectorate Wales
Care Quality Commission
HM Inspectorate of Constabulary
HM Inspectorate of Prisons
Ofsted
Youth Justice Board media enquiries
Youth Justice Board press office
102 Petty France
London
SW1H 9AJ
Press office 020 3334 3536
For out-of-hours queries 07659 173 270
Published 19 December 2014