Yemen: British nationals strongly advised to leave immediately
The security situation has deteriorated since negotiations between the President and the opposition broke down on 22 May.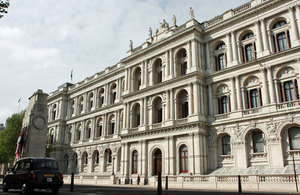 Our current ability to provide consular assistance is limited. If you do not leave the country now, whilst commercial carriers are still flying, it is extremely unlikely that the British government will be able to evacuate you or provide consular assistance, in the event of a further deterioration of the security situation. We strongly advise you to make plans and leave immediately. See a list of airlines flying from Yemen.
We continue to advise against all travel to Yemen. The political situation is volatile.
British nationals should remain in regular contact with the Foreign and Commonwealth Office. If you have not registered with the Embassy, we urge you to do so now by emailing consularenquiries.sanaa@fco.gov.uk. If you are aware of others who have not registered, please also urge them to do so.
You should check the passports and visas section of our travel advice for Yemen if you have submitted an application for a British passport, or if you need to submit a new application, or if a dependent needs to submit an application for a UK visa.
If you require consular assistance please call +44 (0)20 7008 5307.
Published 3 June 2011