Press release
Wylfa site ideal location for energy investment, says Welsh Secretary
Wylfa on Anglesey is an ideal location for energy investment says Secretary of State for Wales Cheryl Gillan following its confirmation as a…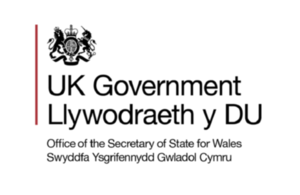 Wylfa on Anglesey is an ideal location for energy investment says Secretary of State for Wales Cheryl Gillan following its confirmation as a suitable site for nuclear power development.
The shortlist was published today by the Minister of State for Energy Charles Hendry as part of the UK Government's Energy National Policy Statements.  The statements will now be debated in Parliament.
Welcoming the inclusion of Wylfa as suitable site for nuclear power development, Mrs Gillan said:  "This is great news for Anglesey and the North Wales economy.  It demonstrates the UK Government's commitment to supporting major infrastructure investment in Wales. Wylfa is a prime location. Today's announcement will be a huge boost to its workforce and offers the prospect of continued electricity production on the island for years to come.
"Some of the UK's generating capacity will be greatly reduced over the coming years and this Government is determined to make the UK an attractive market for investors, to give us secure, affordable, low carbon energy. The statements published today set out the need for a surge of investment in new energy sources and with this comes significant job opportunities. 
"Wales is carving a name for itself as a green leader, with great opportunities for energy projects and development and this can only be good news for the Welsh economy".  
Wales Office Minister David Jones said:  "Wylfa's inclusion as a suitable site for nuclear power development is a huge boost to Anglesey and North Wales.  Wylfa is a major employer in Anglesey and the site plays a key role in the local economy.  Today's announcement points to a great future for nuclear power production on the island."
Notes to Editors:
1.)             The Nuclear National Policy Statement lists the following sites as potentially suitable for the deployment of new nuclear power stations by 2025: Bradwell, Essex; Hartlepool, Borough of Hartlepool; Heysham, Lancashire; Hinkley Point, Somerset; Oldbury, South Glos.; Sellafield, Cumbria; Sizewell, Suffolk; Wylfa, Isle of Anglesey.
2.)             The Parliamentary Statement is available on the DECC website.
3.)             The consultation on the NPSs is at https://www.energynpsconsultation.decc.gov.uk/home. It closed on 24th January 2011.  A previous consultation on the NPSs ran from November 2009 to February 2010.
4.)             The NPSs have been subject to Parliamentary Scrutiny; the House of Commons held a debate on 1 December 2010, the House of Lords Grand Committee debated NPSs on 11 and 13 January 2011, and the Energy and Climate Change Select Committee published a report on 26 January 2011.  The Government Response to Parliament, which addresses points made in all these, is published today at http://www.decc.gov.uk/en/content/cms/meeting_energy/consents_planning/nps_en_infra/nps_en_infra.aspx
Published 23 June 2011