News story
Wylfa B moves a step closer, says Welsh Secretary
Secretary of State for Wales Cheryl Gillan has welcomed the inclusion of Wylfa, on Anglesey, on a shortlist of eight sites across the UK where…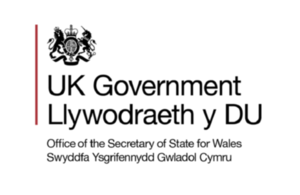 Secretary of State for Wales Cheryl Gillan has welcomed the inclusion of Wylfa, on Anglesey, on a shortlist of eight sites across the UK where new nuclear power stations could be constructed.
The shortlist was published by Secretary of State for Energy and Climate Chris Huhne today (Monday, 18 October) as part of the Government's Draft National Policy Statements for Energy, and alongside the conclusions of the two-year Severn Barrage Feasibility Study.
Mrs Gillan said:  "Wylfa's inclusion on the list of possible sites for new nuclear power is great news for the economies of Anglesey and North Wales - and good news for workers at Wylfa.
"Today's announcement brings the plans for a replacement Wylfa B reactor a step closer and follows last week's decision to continue generating electricity at the existing Wylfa site for another two years.
"Generating power for almost 40 years, Wylfa has a great proven track record.  Its inclusion on the list of potential sites for the new generation of nuclear reactors offers great hope that electricity production will continue on Anglesey for many years to come."
Meanwhile, the Severn Barrage Feasibility Study recommended there was no strategic case for the 10-mile barrage development at this time.
Mrs Gillan said:  "The study, compiled over the last two years, makes clear there is no strategic case for a Severn Barrage.  At a time where public spending is squeezed, it would be wrong to commit up to £30billion for a controversial project which is considered high risk in comparison to other methods of generating the electricity we need."
She added: "Rather than pursue a project that does not make economic sense and was opposed by many environmental groups - including Friends of the Earth Cymru and the RSPB - we believe other low carbon options, including the expansion of wind power projects like the ones we are seeing off the coast of North Wales, represent a better deal for industry and consumers in Wales and across the UK."
Published 18 October 2010