News story
Written Ministerial Statement: Update on Government support for CCS
27 March 2012 I am writing to inform you that during recess I will launch the CCS Commercialisation Programme - the Government's competition…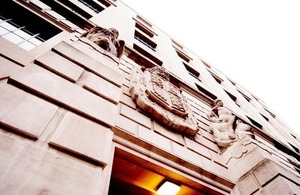 27 March 2012
I am writing to inform you that during recess I will launch the CCS Commercialisation Programme - the Government's competition for CCS - and publish our CCS Roadmap.
CCS has the potential to be one of the most cost effective technologies for decarbonisation of the UK's power and industrial sectors, as well as a significant green growth opportunity.
Launching the competition and publishing the CCS Roadmap will be a major step forward on our CCS agenda. Our CCS Commercialisation Programme will, subject to State Aid clearance, support commercial scale CCS with the £1bn in capital funding that we have made available. The focus will be on reducing the cost of CCS to enable cost-competitive deployment in the 2020s. The Roadmap will set out the strategic context and describe our approach to enabling commercialisation of CCS in the UK, including the wider programme of interventions which we are putting in place.
I believe that we now have one of the best CCS packages offered by any country in the world and that the launch of the Programme and Roadmap will ensure that the UK continues to be a global leader on CCS.
A copy of the Roadmap will be laid in the House on publication.
Published 27 March 2012