News story
Written ministerial statement by The Rt Hon Chris Huhne MP on Electricity Market Reform: technical update
I am today publishing a Technical Update to the Electricity Market Reform White Paper 'Planning our electric future: a white paper for secure…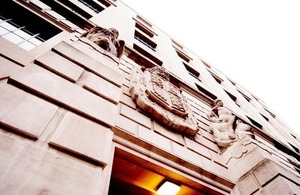 I am today publishing a Technical Update to the Electricity Market Reform White Paper 'Planning our electric future: a white paper for secure, affordable and low-carbon electricity'1. The update complements the White Paper published in July 2011 and follows the release of the Carbon Plan on 1st December 2011, which set out the Government's long term plans for UK decarbonisation - making a transition to a low carbon economy while maintaining energy security and minimising cost to consumers. Electricity Market Reform is a key tool for achieving this long term Carbon Plan.
While the current electricity market has served us well, we face a number of unprecedented challenges. Around a fifth of existing generating capacity will close over the next decade and much of the replacement will be intermittent (such as wind) or inflexible (such as nuclear) generation, threatening our security of supply. At the same time electricity demand could as much as double by 2050, driven by greater electrification of transport, heating and industrial processes.
Our long-term vision for the market is one in which low-carbon generation can compete fairly on cost. This would mean a competitive, liquid market, cost-competitive technologies, and a credible carbon price. Electricity market reform is a set of arrangements to take us through this transition, addressing market failures to help low-carbon technologies compete fairly and to ensure a secure electricity supply.
The Electricity Market Reform White Paper set out key measures to encourage investment in new generating and non-generation capacity (such as demand-side response and storage), reduce the impact on customer bills, and create a secure mix of electricity sources which meets increased demand. This includes supporting the introduction of renewables, Carbon Capture and Storage (CCS) and nuclear to meet our low carbon commitments. The White Paper marked the first stage of the reform process, with a commitment to provide a Technical Update around the turn of the year. Today I am publishing that update, which completes the strategic framework, setting out:
Our view that the System Operator, part of National Grid, best meets the criteria for delivering the Feed-in Tariff with Contracts for Difference (FiT CfD) and the capacity mechanism;
Our decision to legislate for a capacity mechanism; in the form of a Capacity Market;
Detail on work to enable investment decisions for early projects; and
The next steps for the Electricity Market Reform programme.
The institutional framework is crucial to ensuring that Electricity Market Reform has a robust, credit-worthy delivery model to drive enhanced investment into low carbon generation and ensure security of supply while seeking to minimise the cost to consumers. The Technical Update outlines the institutional framework involving Government setting policy and objectives, the System Operator administering the FiT CfD and CM and Ofgem regulating the market. It includes our rationale for the System Operator acting as the delivery organisation, its roles and responsibilities, relationship with Government; governance arrangements and principles for ensuring a credit-worthy structure for the FiT CfD and capacity mechanism contractual arrangements. This model best meets the criteria set out in the White Paper and builds on strong synergies between the System Operator's current role of system balancing and the delivery of the FiT CfD and capacity mechanism.
The provision of secure, reliable electricity for consumers is a key objective for Government. A capacity mechanism provides an insurance policy against the risk of a capacity shortfall. Current estimates suggest that a problem could emerge in the medium-term - although accurate forecasting far ahead is difficult. That is why we need to put in place our insurance policy now; so we are covered against all possibilities and can respond as and when we need to.
Having considered the responses to our consultation on possible models of capacity mechanism, and undertaken subsequent analysis on the relative merits of the different options under consideration, the Government intends to legislate for the establishment of a Capacity Market. A Capacity Market ensures sufficient reliable capacity is available by providing incentives to invest in new capacity, including generation and non-generation approaches such as demand side response, or for existing capacity to remain operational. We recognise that non-generation approaches could have advantages in terms of lower costs and reduced impact on carbon emissions. As well as allowing demand-side response and storage to compete on a fair and equivalent basis to generating in the Capacity Market, we are also assessing whether the right incentives are in place to support the efficient use of electricity, and whether further action is needed.
The Technical Update sets out our high-level decisions on the design of the Capacity Market. The detailed design of the mechanism will be developed with stakeholders' engagement from next year. I am also publishing the Capacity Mechanism Impact Assessment today which outlines the full economic assessment of the policy options for a Capacity Mechanism. Our modelling indicates that the introduction of a Capacity Market should have a limited impact on average electricity bills and could lead to both a small reduction as a result of avoiding very high prices in scarcity periods and less volatile prices.
The White Paper set out the Government's commitment to work actively with relevant parties to enable early investment decisions for low-carbon electricity generation to progress to timetable wherever possible, including those required ahead of implementation of the FiT CfD. I would encourage developers who meet the characteristics outlined within the Technical Update to contact DECC to initiate discussions. We are also providing further certainty for existing renewable generators by setting out in more detail the arrangements for Renewable Obligation Certificates (ROCs) from 2027 onwards.
We have made rapid progress and are now moving to a stage of detailed policy design. Government will continue to work closely with stakeholders through a collaborative process to develop the detailed design of the mechanisms during 2012. To assist this process and maintain transparency a further update on Emissions Performance Standards and Feed in Tariff with Contracts for Difference will be published early next year. We intend to legislate for Electricity Market Reform in the second session of this Parliament, which begins in May 2012.
Published 15 December 2011