News story
Writer jailed after plan to import cannabis disguised as box of cookies crumbles
BAFTA winner Austin Low is jailed for 12 months for attempting to import 1.1kg of cannabis through the post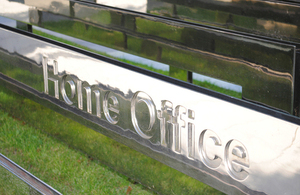 A BAFTA winning writer has been jailed for 12 months for attempting to import 1.1kg of cannabis through the post to his Glasgow home.
Austin Low, 28, was caught after Border Force staff working at Coventry International Parcel Hub intercepted a package containing the drugs, which was disguised as a box of cookies.
The parcel, which was sent from the US, was addressed to Low at his home address in Glasgow. He was arrested there in November 2011 by Border Force officers following a controlled delivery of the parcel.
Cannabis
Low was sentenced at Glasgow Sheriff Court today, after previously pleading guilty to the illegal importation of controlled drugs under the Customs & Excise Management Act 1979 and Misuse of Drugs Act 1971. The cannabis seized had an estimated street value of more than £9,000.
John McGowan from Border Force in Scotland said:
This case should act as a warning to those who attempt to smuggle illegal drugs into Scotland by whatever means.
Our officers are on constant alert to keep drugs and other banned substances out of the UK.
Drugs devastate lives and communities and Border Force officers are determined to stop them reaching our streets.
Anyone with information about activity they suspect may be linked to drug smuggling can call the smuggling hotline on 0800 59 5000.
Published 11 March 2013