News story
Wrexham city status would be 'crowning glory' for town – says Welsh Office Minister David Jones
As a competition is launched today to find a new city marking the Queen's Diamond Jubilee in 2012, Welsh Office Minister David Jones declared…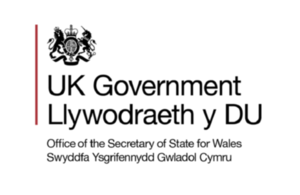 As a competition is launched today to find a new city marking the Queen's Diamond Jubilee in 2012, Welsh Office Minister David Jones declared he will be supporting a campaign to secure city status for Wrexham.
The civic honours competition, launched today by Mark Harper, Minister for Political and Constitutional Reform, invites local authorities across the United Kingdom to apply for city status.
Wrexham's bid for city status comes after three previous attempts and now the Welsh Office Minister is supporting a fresh bid in time for the Her Majesty the Queen's celebration of 60 years as a ruling monarch, to take place in June 2012. 
Wrexham has taken significant steps to develop and expand itself since the last bid in 2002 and is now ranked fifth in the UK for Business start-up success, with economic activity rates higher than both Welsh and UK averages.  
 David Jones said:** "It is only natural that Wrexham should be recognised as a city - it is already seen as the 'capital' of North Wales and is already a favourite for many to win city status as the educational and industrial hub of North Wales.**
 "As someone who was brought up in the Wrexham area, I want to see Wrexham given the boost it deserves after the significant re-development that has taken place in both civic and public areas of the town.  A city status for Wrexham would be the crowing glory for the town that has evolved to become a city of the future."
Published 1 December 2010