20 June is World Refugee Day, an annual event to highlight the plight of those affected by conflict and persecution all over the world.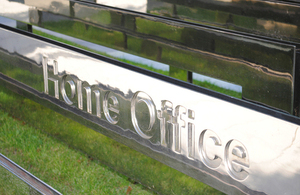 It is marked by activities in more than 100 countries, involving government bodies, humanitarian aid workers, celebrities, civilians and refugees themselves.
World Refugee Day
Immigration Minister Damian Green said: 'World Refugee Day serves as an important reminder of the daily plight faced by many people around the world.
'That is why we are proud to continue to work in partnership with the UNHCR on delivery of the Gateway resettlement programme, which offers sanctuary to 750 vulnerable refugees from overseas every year enabling them to start new lives in the UK.'
Last year marked the 60th anniversary since the United Nations' adoption of the Convention Relating to the Status of Refugees. The UK is a signatory of the convention, which remains as relevant and important today as it has ever been. We have a long history of welcoming those who face genuine persecution or oppression - with a great many refugees having contributed hugely to British life.
This year the UN Refugee Agency (UNHCR) is rolling out a new campaign called Dilemmas, which encourages people across Central Europe to consider what life would be like as a refugee.
Published 20 June 2012