World news story
World Cup 2015 travel advice
Travel advice for fans travelling to Australia for the ICC Cricket World Cup.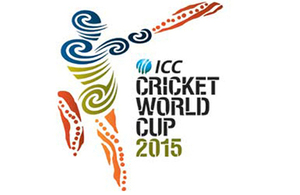 The ICC Cricket World Cup will be held in Australia and New Zealand from 14 February to 28 March 2015. Forty-nine one-day international matches will be played, and thousands of visiting supporters are expected to follow the 14 teams, including England, Scotland and Ireland (*). As well as this advice, check out our travel advice for Australia and New Zealand.
Passports, visas and travel insurance
British nationals need a visa to travel to Australia. You can apply for one (free) on the Department of Immigration & Border Protection website.
On arrival you may be asked to provide evidence of funds to support your stay, and a return or onward ticket. Your passport should be valid for the proposed duration of your stay. No additional period of validity beyond this is required. If you're transiting another country en route to or from Australia, make sure you check the entry requirements for that country.
Take out comprehensive travel and medical insurance before you travel. If you lose your passport, or it is stolen, you'll need to obtain an Emergency Travel Document from the nearest British consulate.
At the matches
Match venues will be enforcing their standard conditions of entry. Prohibited items generally include: alcohol; drugs; glass bottles or breakable containers; metal containers, cans; offensive weapons, including potential missiles; flags over 1m x 1m in size; musical instruments; and professional camera/video/ audio equipment. All match venues reserve the right to refuse entry to anyone who is intoxicated and/or disorderly. Licensing laws are strictly enforced: even being mildly intoxicated can lead to being refused entry.
Please see the match venues' websites for full conditions of entry:
Tips
The numbers of travelling fans will be fairly consistent over the tournament although the teams who progress past the pool games may see their supporters increase in number.
Easter is from 3 to 6 April 2015. Many shops and service providers will be closed during this time, so please ensure you have adequate stocks of prescription medicines or any other items you may need.
The level of crime is no higher than in the UK. Be careful with personal possessions and travel documents in cities and other popular tourist destinations. Avoid carrying everything in one bag; only carry what you need; and leave spare cash and valuables in hotel safety deposit boxes. Don't leave bags unattended in vehicles, internet cafes, pubs or clubs. Theft from safety deposit boxes is common in cheaper hotels and hostels.
You can reduce the risk of losing your passport by getting a proof of age card. This is an accepted form of ID for many services like opening bank accounts or entering licensed premises. By getting a card soon after you arrive, you'll avoid the need to carry your passport with you.
As a visitor, you can drive in Australia if you have both parts of the UK driving licence: the photo-card and paper counterpart. You may encounter difficulties if you only have one of these. You must carry your driving licence and passport when driving. Make sure you have sufficient insurance, including if you borrow a car from a friend or relative. If you're hiring a car immediately on arrival be extra careful – you'll be jetlagged and tired from your flight. Driving under the influence of alcohol and/or drugs is illegal. The penalties can be severe. You must wear a seat belt at all times. Take particular care when driving on unmetalled roads, 4WD tracks and desert/beach roads. Always ensure you have enough water and fuel.
Be sun smart! The Australian sun is very strong, and the incidence of skin cancer is one of the highest in the world, two to three times the UK rate. The Cancer Council Australia website has tips on how to protect your skin and help prevent skin cancer.
Under the reciprocal healthcare arrangements that exist between Australia and the UK, British Citizens resident in the UK and travelling on a British passport are entitled to limited subsidised health services from Medicare for medically necessary treatment while visiting Australia. This does not cover pre-existing conditions, or treatment that does not require prompt attention. If you don't have comprehensive medical insurance and aren't covered under the reciprocal arrangements, costs for treatment can be high. For more information, visit the Medicare website, call them on 13 20 11, or visit their nearest office. If you're visiting them, take your passport and (if you have it) your NHS card.
Australia is prone to seasonal natural disasters including tropical cyclones, flash flooding, dust storms and bushfires (forest fires). Bushfires can start and change direction with little or no notice. If you're travelling in a high risk bushfire area, follow local authorities' advice.
Rip currents are the main surf hazard for all beach users. They can occur at any beach, and can sweep even the strongest swimmer out to sea. Rip currents are responsible for 20 coastal drowning deaths and over 15,000 rescues in Australia each year. Take the following simple precautions:
Don't swim on unpatrolled beaches or after hours

Always swim between the red and yellow flags

Don't swim after consuming alcohol or drugs

Always swim with a friend; never alone.
British consular offices
Our consulates around Australia support British nationals in need of assistance.
Emergency services numbers
In a life threatening or time critical emergency, call 000 or 112 (national 24 hour numbers) and state whether you need Police, Fire or Ambulance.
To contact the Police in a non–emergency situation (e.g. if your passport has been lost/stolen), call:
Melbourne – (03) 9247 6666

All other Tour locations – 13 14 44
Further information
Like UK in Australia on Facebook, and follow @UKinAustralia on Twitter.
Footnote (*): The Ireland cricket team represents the whole of the island of Ireland. Irish nationals should contact the Embassy of Ireland if they need consular assistance.
Published 9 February 2015