World news story
Workshop for prosecutors
The workshop on International standards of freedom of religion and belief and their practical realisation in the Republic of Kazakhstan took place in Atyrau on 5 October 2013.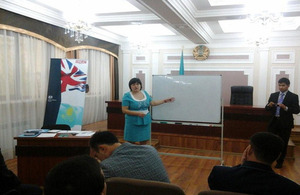 This training was organized with the support of the British Embassy in Kazakhstan in the frameworks of three-day project on the theme: "Topical Issues of Combating Religious Extremism and Terrorism". The organizers included the Institute of the General Prosecutor's Office and the Public Association "Astana Centre Consulting". The training was attended by members of the General Prosecutor's Office, prosecutors of Atyrau, Aktobe, Mangistau and West Kazakhstan regions, members of the Scientific and Research Centre of the Agency for Religious Affairs and their regional divisions, judges and academics.
The purpose of this training is to explain the international standards of freedom of religion and belief, which is one of the most pressing human rights issues in the Prosecutor's Office and in carrying out activities to prevent violent extremism and terrorism.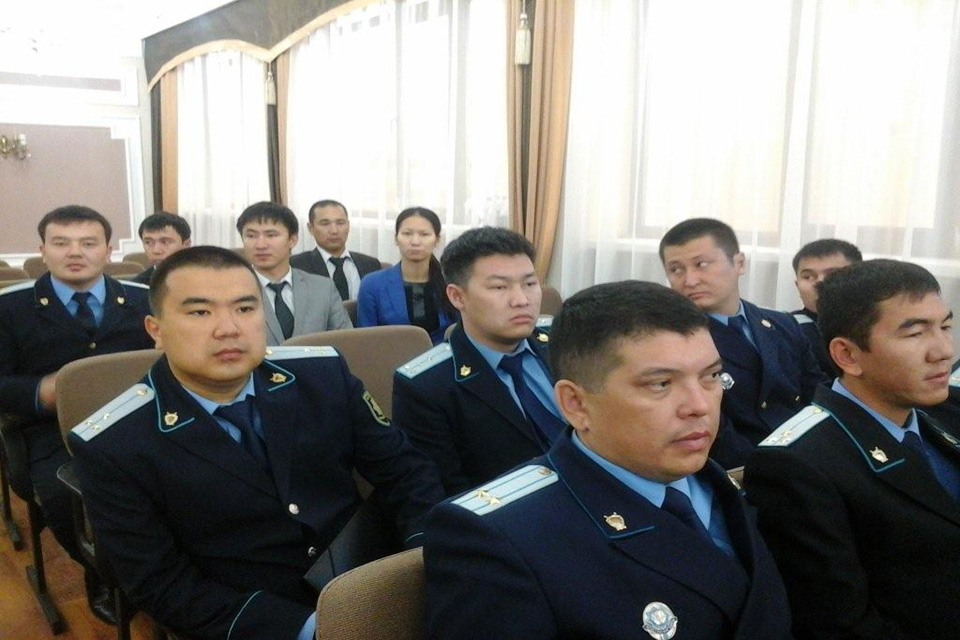 The special attention was paid to the closing remarks of the UN Human Rights Committee. The discussions on the practical implementation of the legislation on religious activities and judicial practice in this area aroused particular interest among participants. The participation of representatives of various regions was a successful component of the training, which facilitated the exchange of good practice in ensuring freedom of religion and belief in Kazakhstan.
During the workshop the participants expressed their recommendations to be taken into account in the final part of the project.
Published 8 October 2013
Last updated 9 October 2013
+ show all updates
checked the photo
Added translation