News story
Working with China on agriculture challenges: more time to apply
The deadline for an up to £8 million funding competition to work with Chinese partners on agritech solutions has been extended.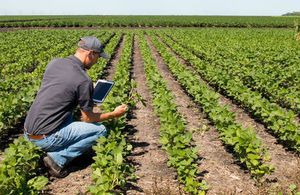 There's more time to apply into an up to £8 million competition to develop new technologies that solve the agricultural challenges facing China.
The competition has been extended until 20 September 2017 to give interested applicants in the UK and China the time they need to find collaborators and form strong partnerships.
This is being jointly funded by Innovate UK and Biotechnology and Biological Sciences Research Council (BBSRC) in the UK, and the Ministry of Science and Technology (MoST) in China. It is part of the Newton Fund, which promotes economic development and social welfare of official development assistance (ODA) partner countries.
What we're looking for
We're encouraging projects in 3 areas:
precision agriculture, agriculture digitisation and decision management tools
sustainable agricultural production
agricultural products processing
Competition information
Registrations are now open until 13 September, with final applications expected by midday on 20 September
we expect projects to range in size up to £2 million and to last up to 3 years
all projects must involve at least one UK business, one UK higher education or research council institute, one Chinese business and one Chinese academic institution
work must be carried out either entirely in China, or in both China and the UK
you could attract up to 70% of your project costs
Published 27 July 2017